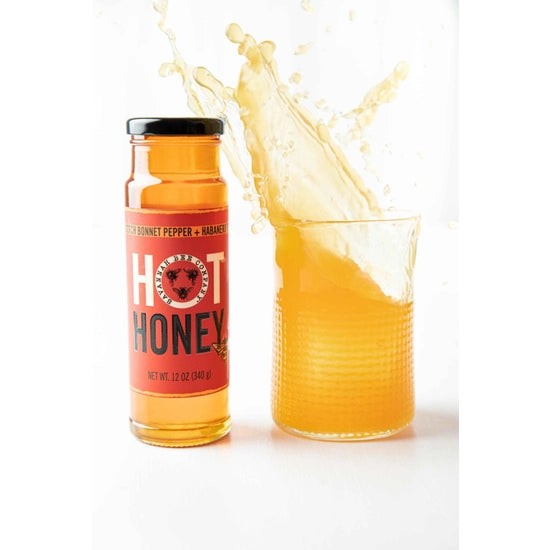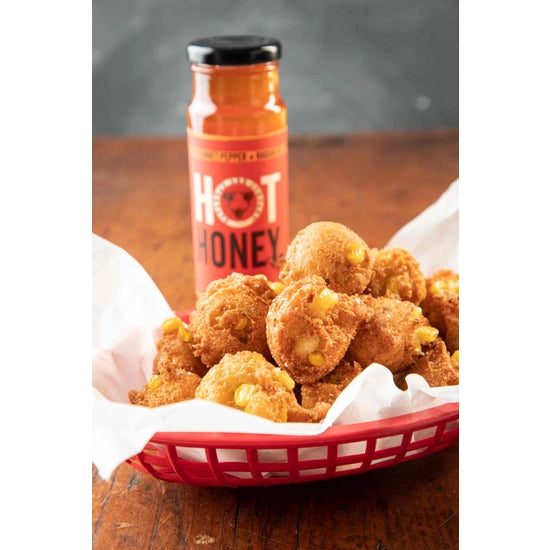 Life tastes sweeter with a little bit of sting!  Wildflower Honey with
searing scotch bonnet and habanero peppers makes for a complex condiment that will level up your favorite savory dishes, baked goods, and cocktails.
The Savannah Bee Company has a well-earned reputation as purveyor of some of the world's finest single origin and blended honies.  They are also ardent educators and supporters of honeybee conservation.  Their 12 oz. honey "towers" are perfect for gifting, and can be paired with the custom honey pump for dripless, sticky-less honey service.
12 oz. glass jar.

KSA kosher certified.