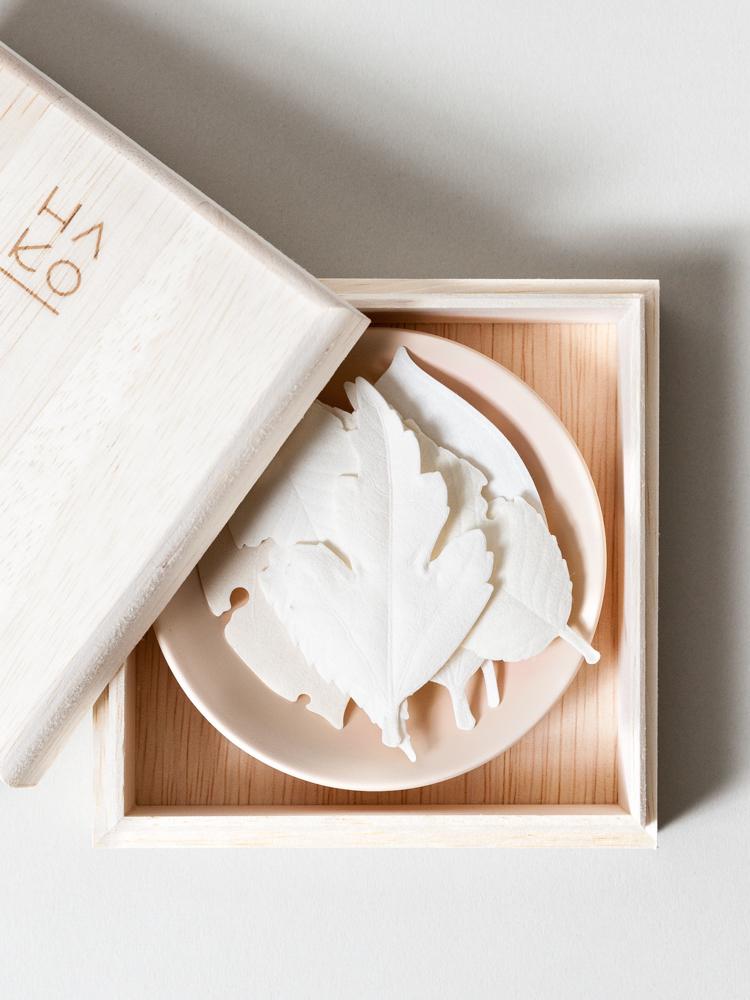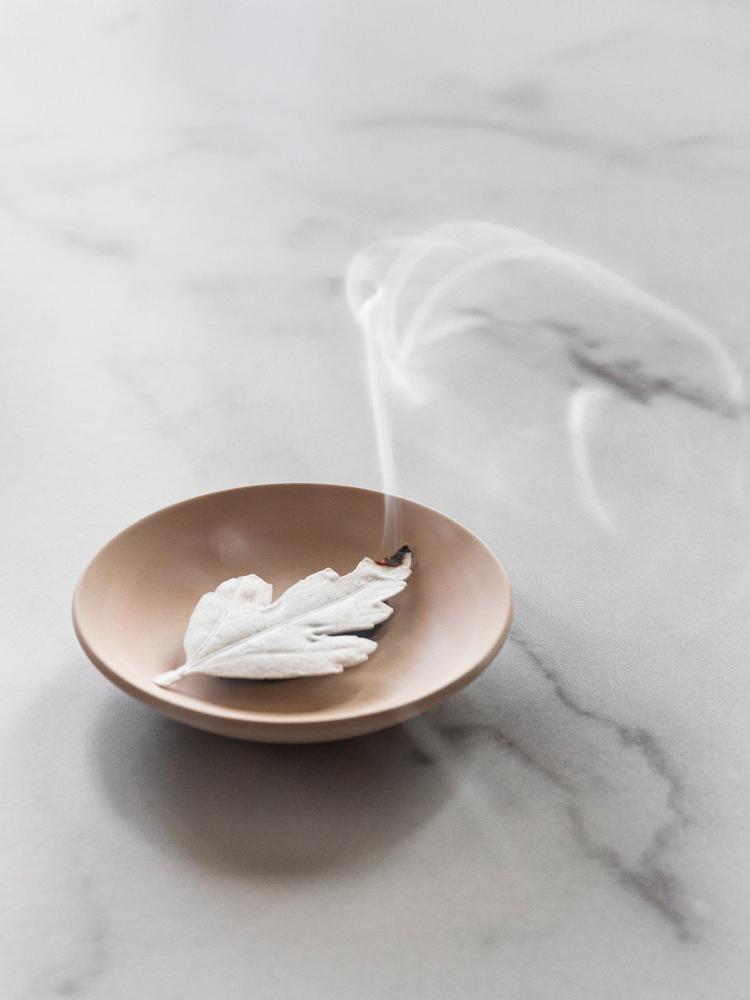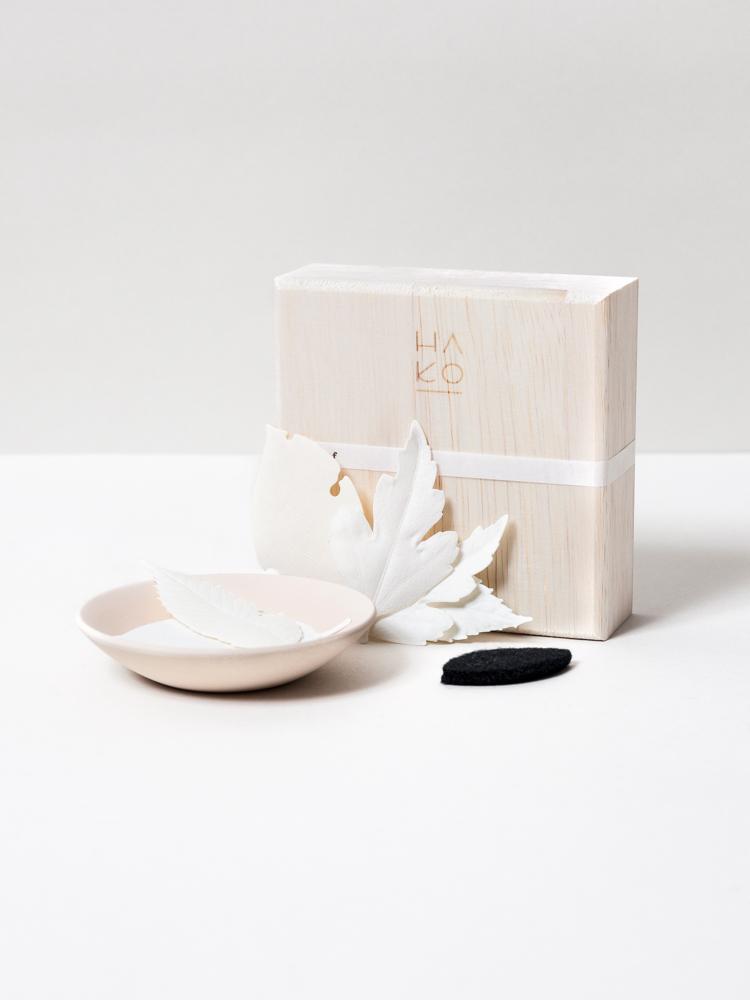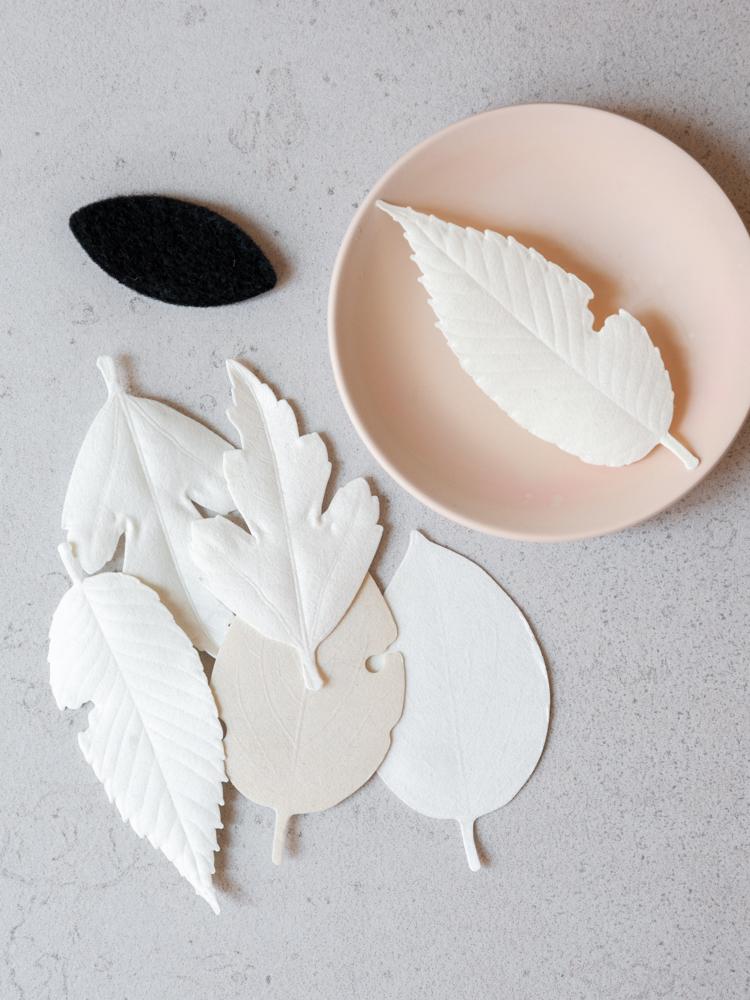 HA KO Paper Incense Wooden Gift Box
This special wooden box set comes with six individual leaves of HA KO Paper Incense and includes a felt mat and burning dish so you can enjoy them right away. Each leaf can be used as subtle potpourri, giving off fragrance for up to three months, or as incense that burns for approximately seven minutes while cleansing and deodorizing an area.

Place one on a desk, in a car, near an entryway, or anywhere a touch of fragrance is desired. HA KO Paper Incense also makes a unique gift for friends and family.
Winner of the 2019 Good Design Award.

Fragrances included: No. 01 Spicy Jasmine, No. 03 Elegant Citrus, No. 05 Smoky Cinnamon, No. 06 White Floral, No. 07 Green Grass, and No. 08 True Aqua.

How to use: After lighting a piece of HA KO Paper Incense, blow out the flame and place the smoldering leaf on a felt burner mat (sold separately), which should itself be on a flat, non-flammable surface. Each leaf will burn for approximately 5 - 7 minutes.

Do not allow to burn unsupervised. Avoid placing in drafty areas or near any flammable materials. Direct sunlight may cause discoloration over time. Please note that the included burning dish is unglazed and may develop some natural discoloration with age and use.

Made in Awaji, Japan.