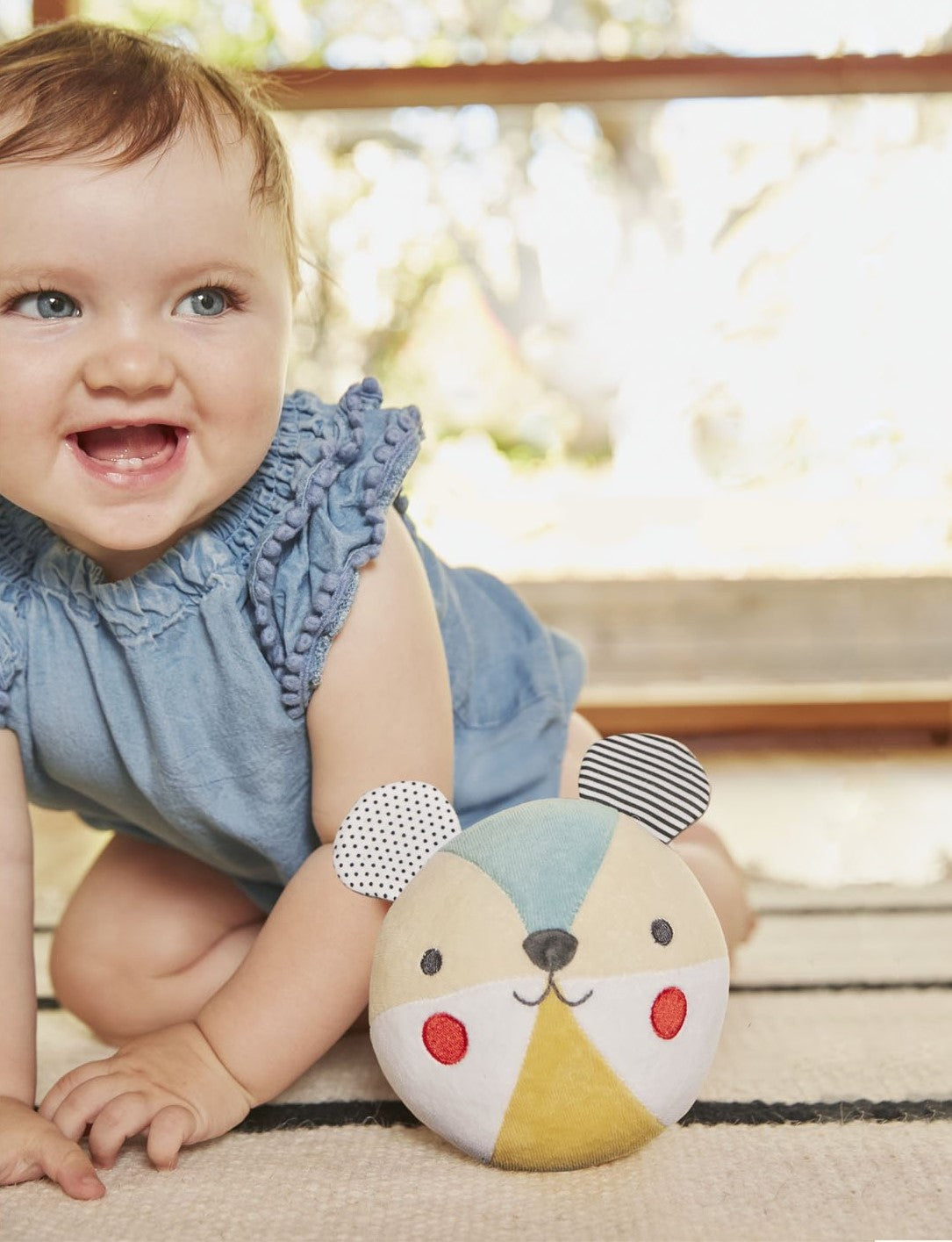 Organic Chiming Soft Ball
Meet our handmade, soft, organic cotton chime balls. With super soft crinkly ears perfect for tiny hands to grasp and a round shape that encourages crawling. These balls make a sweet chime noise when shaken or rolled across the floor.
+
Designed for use from birth.
Made from the highest quality organic cotton.