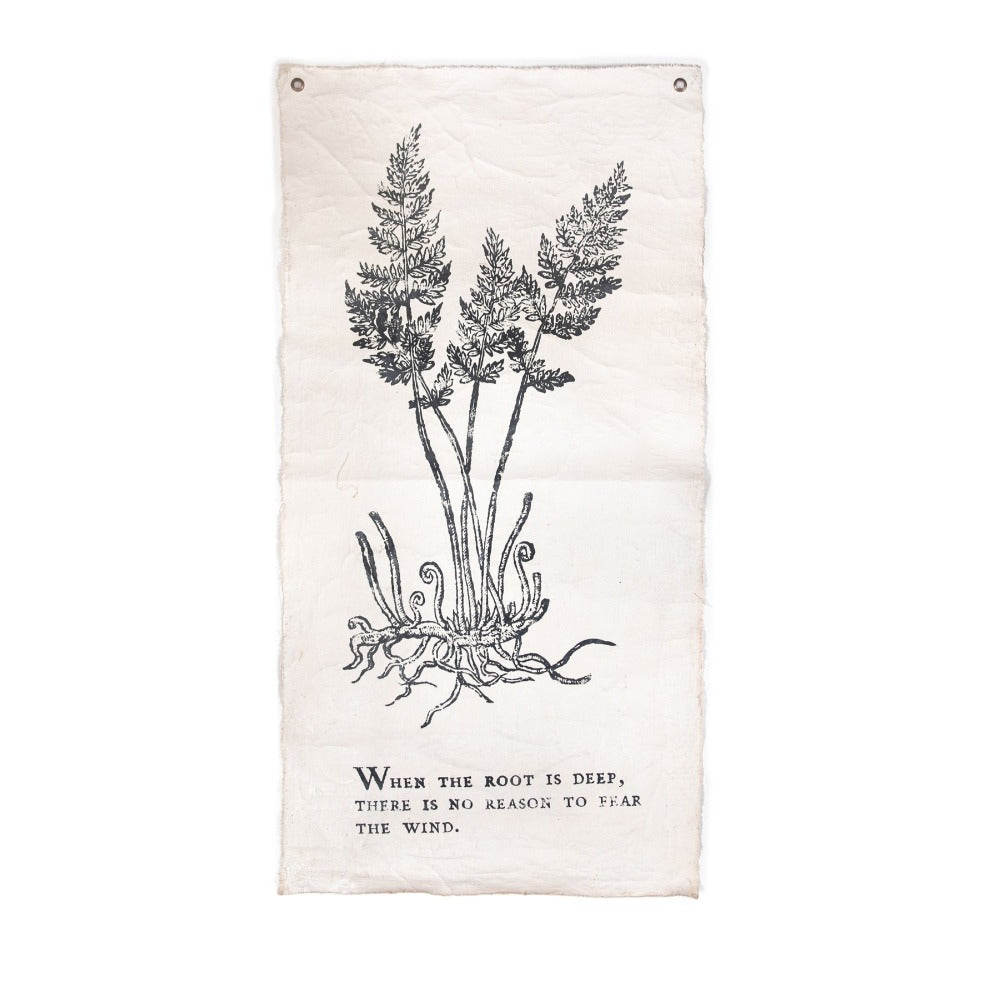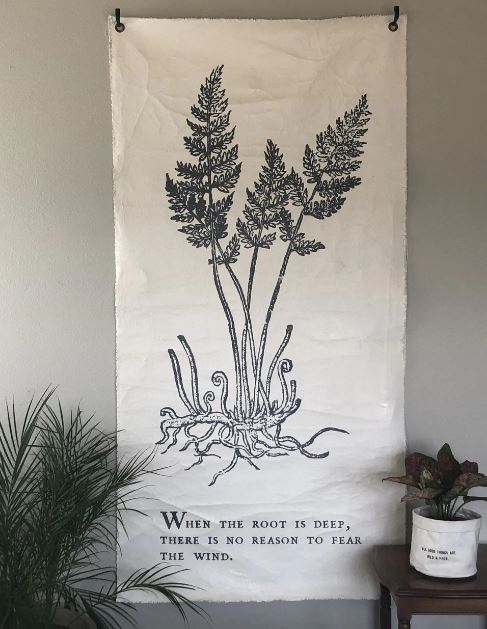 "When the root is deep, there is no reason to fear the wind."
These botanical works of art grew out of Rebecca Puig's combined love of both thoughtful sayings and any little thing that comes up out of the ground. The crackled, coated tarps are a casual, relaxed way to introduce meaning and nature into your home (and cover a lot of wall real estate). We're particularly fond of the patinated grommets at the top of the tarp for hanging!
+
Approximately 32" x 63".
100% cotton.
As they're handmade, color and sizing can vary a bit.