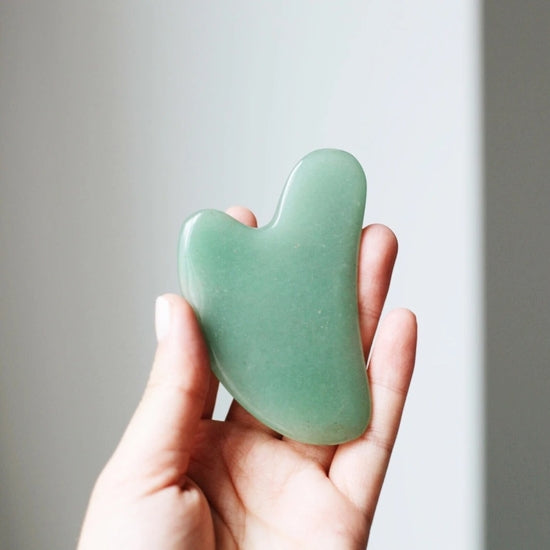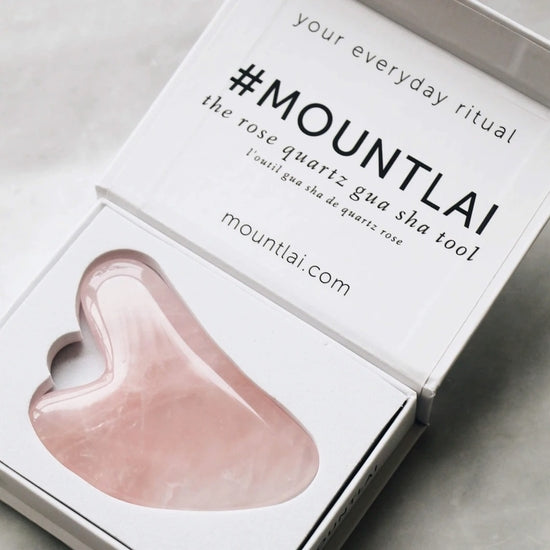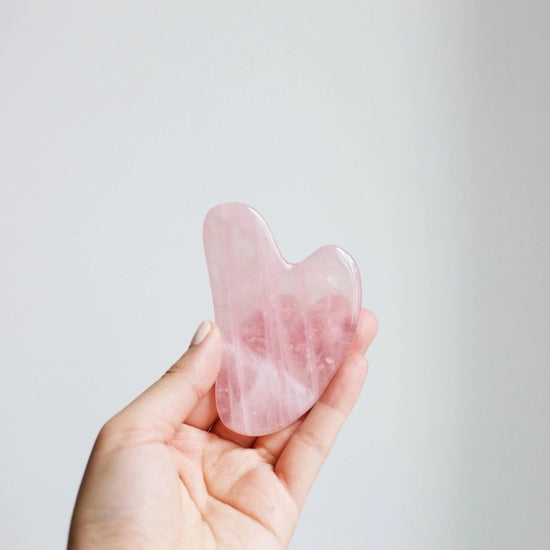 Gua Sha Facial Lifting Tool
Gua sha has been practiced in traditional Chinese medicine for thousands of years. Perfected throughout the centuries, this gua sha tool was built to have a firming and lifting effect on the skin. Besides improving the overall health and radiance of the skin, gua sha has a multitude of benefits: promoting lymphatic drainage, reducing puffiness and fluid buildup, relieving facial and jaw tension, and aiding circulation to give skin a healthy glow.
+
The blushing hue of Rose Quartz seems to snag everyone's heartstrings, so it is no surprise that it represents the healing properties of universal love. 
Jade is balancing and has naturally cooling properties. It is known as the stone of eternal youth. 
In a giftable box.