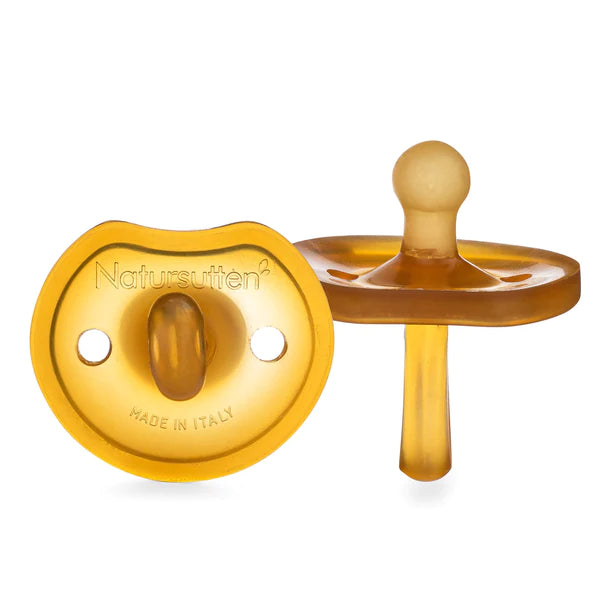 Natursutten® Butterfly Round Pacifier
Made from pure, all-natural latex rubber from the Hevea Brasiliense tree, Natursutten pacifiers are softer than silicone and are extremely hygienic because they are molded in one piece. The cut-out top of a Natursutten® Butterfly Pacifier gives the shield a butterfly shape and makes more room for baby's nose.
+
Made from 100% natural rubber latex material.
Hand-crafted in Italy to meet European safety standards and work ethics.
Environmentally friendly, sustainable, and biodegradable.
Zero Parabens, PVC, and phthalates