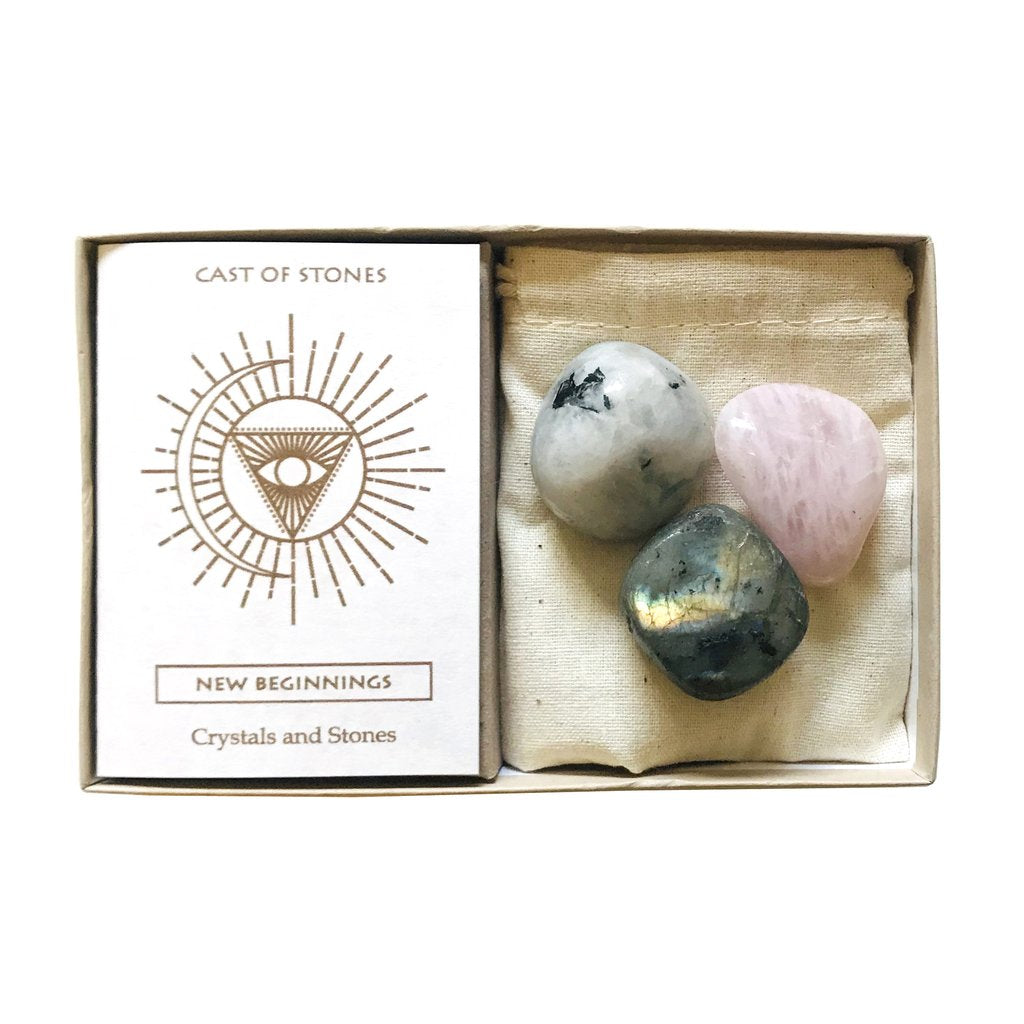 "With passion and strength, I create my own future."

For thousands of years, ancient civilizations believed that the powers of crystals could release mental, physical and spiritual blockages and that each crystal has unique properties and energies to aid different conditions.
 Today people use crystals and stones in many ways including in jewelry, carrying them in a pocket, using them in meditation or simply placing them in their surroundings. 
-    Rainbow Moonstone is a stone for new beginnings. Its calming and soothing qualities can ease stress on the emotional body and wash away negativity. Its feminine energy and power can help heal and guide your inner path. 
-    Rose Quartz is known as the stone of the heart -it opens the heart to forgiveness, compassion for self and for others, and raises self-esteem. 
-    Labradorite is a stone of transformation. This majestic stone is said to stimulate your inner awareness, bringing you closer to discovering your true self and helping you become the person you are destined to be. Labradorite is also known as the most powerful protector of all stones, creating a shielding force throughout the aura and strengthening natural energies within. 
+
3 polished natural stones with cotton pouch for storage and information pamphlet.