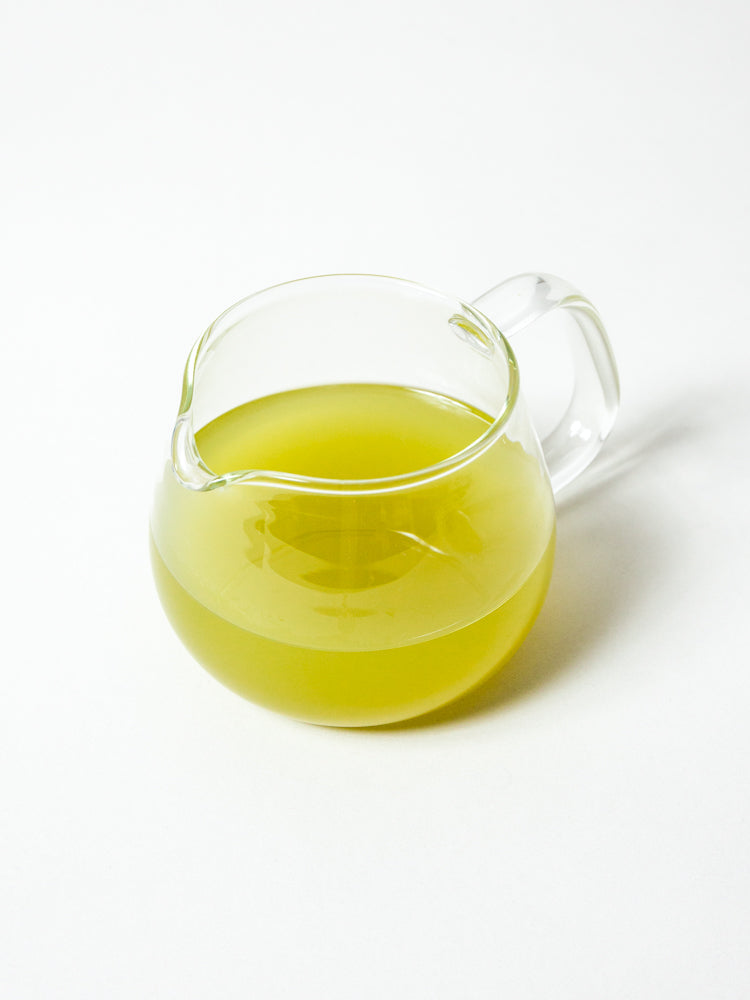 Organic Genmaicha Green Tea
A slightly savory green tea blended with roasted rice that is perfect for daily drinking and pairs wonderfully with food.

Genmaicha is a popular choice for nearly every situation and is our recommendation for those who are new to the world of Japanese green teas. The addition of roasted rice (genmai) introduces a savory element and baked grain aroma that balances the subtle bitterness of sencha. Genmaicha is one of our favorite teas to drink cold.

+
Certified organic by JONA (Japan Organic & Natural Foods Association).

10 Sachets. 
Store in a cool, dark place in an airtight container. For optimal flavor, consume within 6 months of opening.
Kirishima, Japan