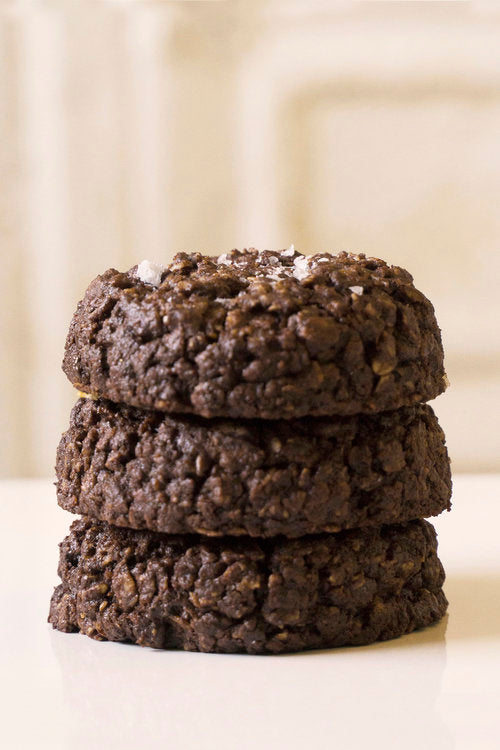 Salty Oats Chocolate Cookies
This is not your average chocolate cookie. A magical blend of semi-sweet, bittersweet, and French cocoa unite for a chocolatey reunion you don't want to miss. Deep, dark, and delicious, enter if you dare, as many have gotten lost in its moist and melty interior.
Package of three cookies, 11 ounces.

Made in Massachusetts.