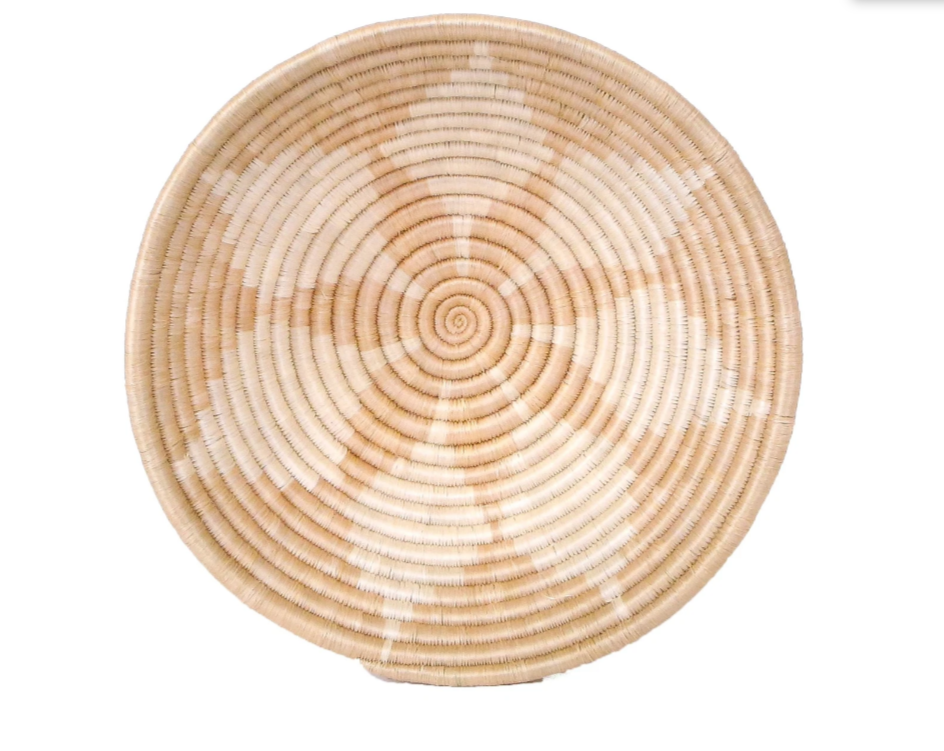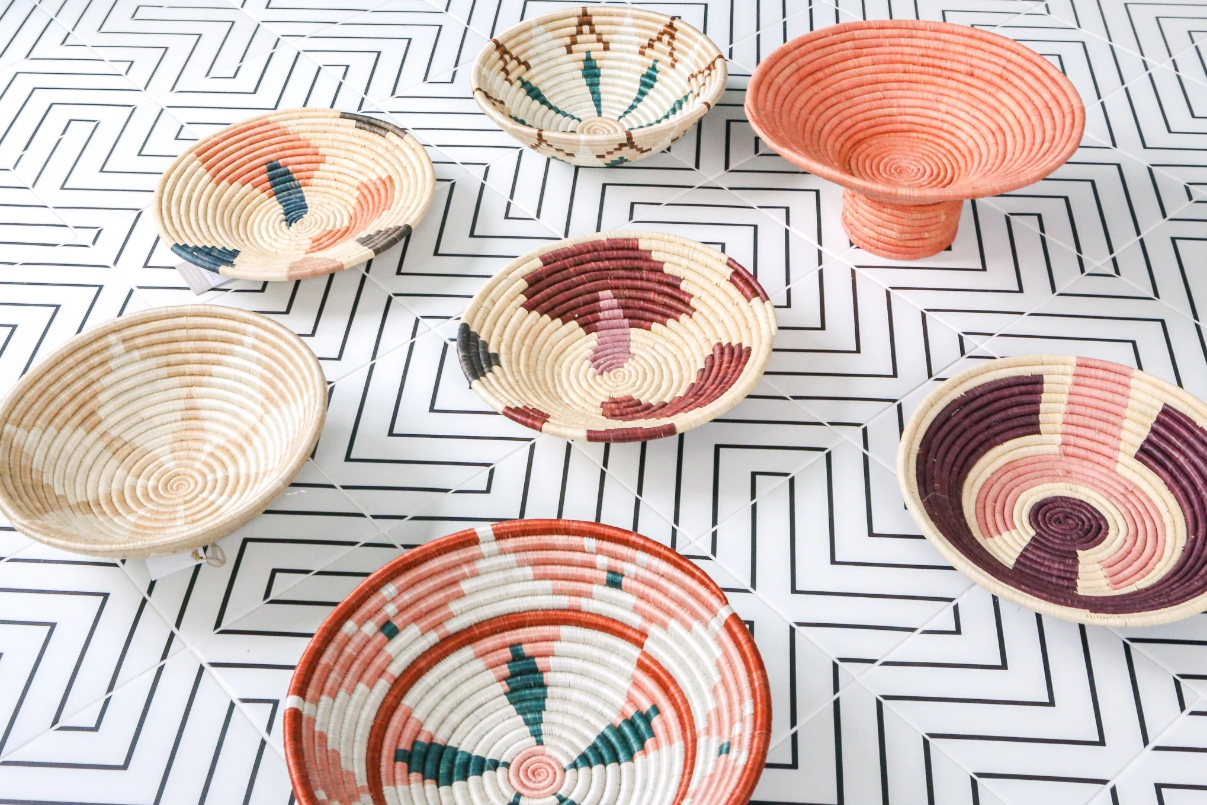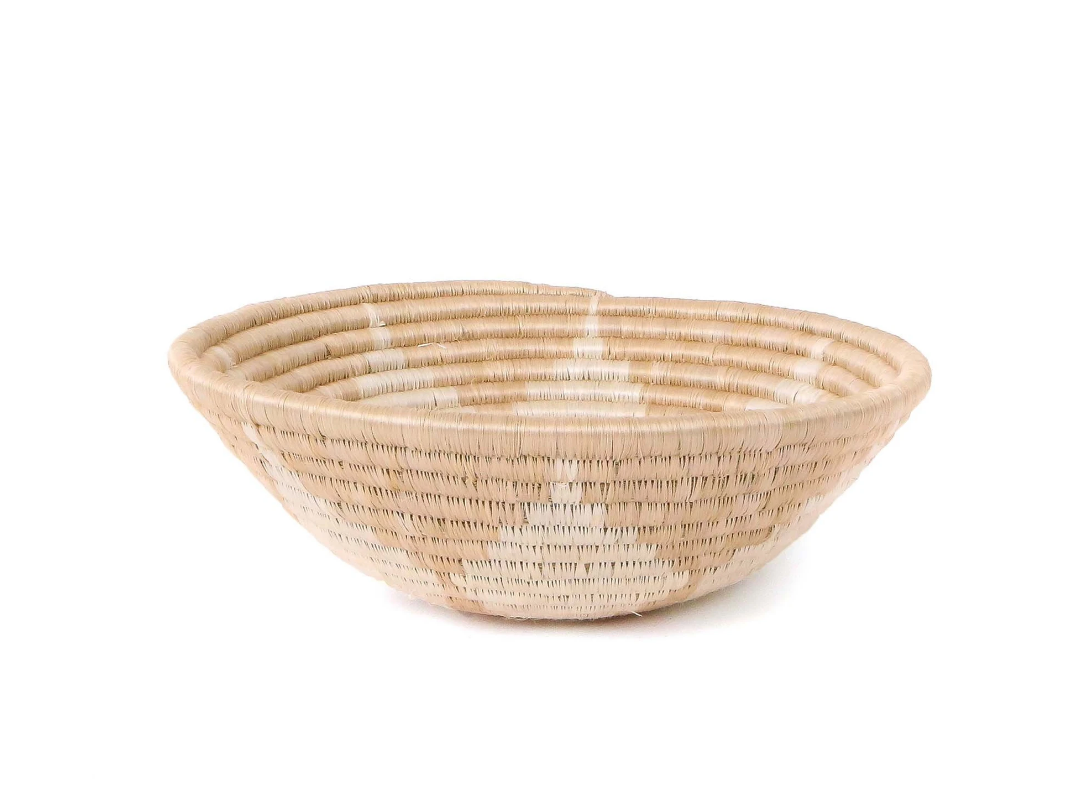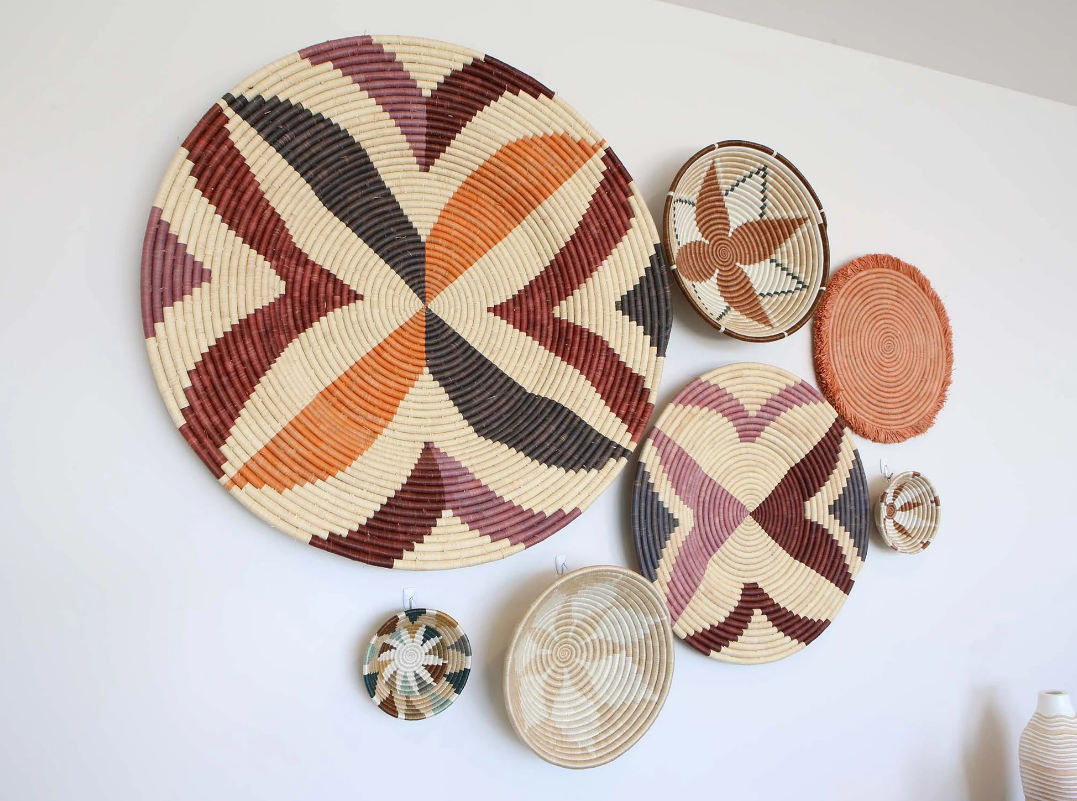 Colorful, handmade and surprisingly sturdy, Kazi's woven baskets will add a modern graphic touch to any corner of your home. The large baskets make dramatic, zero-effort centerpieces.  Smaller pieces add pops of color here and there, and can be grouped for effect.  All baskets come with built-in loops for hanging them on the wall - alone, in groupings, or mixed with your other artwork.  The possibilities are limitless.
KAZI is currently one of only five companies to carry the Nest Seal of Ethical Handcraft on their Rwanda and Uganda products—the highest standards for assessing artisan homeworker production and supply chains. When you purchase these products, you can feel good knowing everything is made ethically in a home or small workshop.
Approx. 12" diameter x 4" high.

100% handmade using natural sisal.