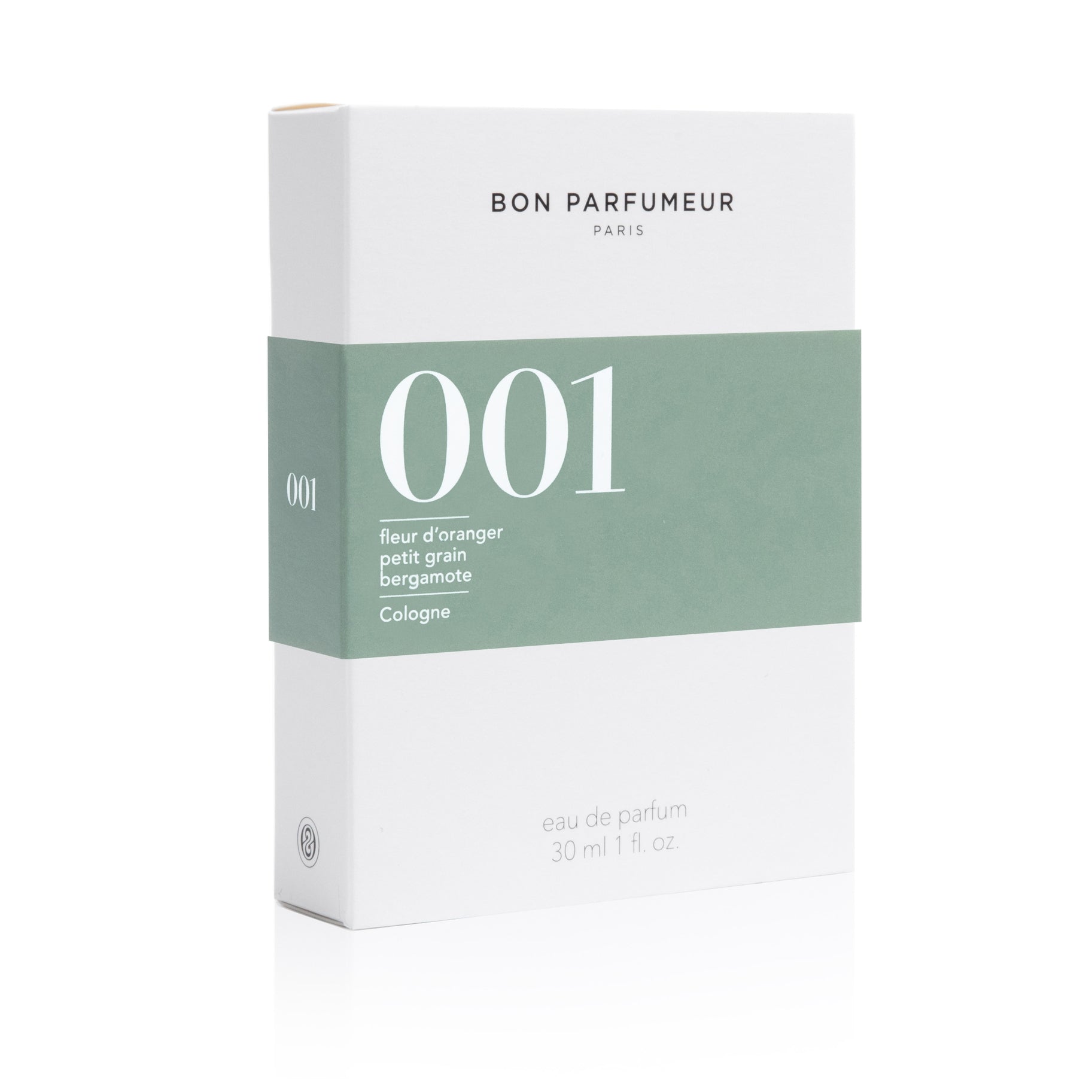 No. 001: Orange Blossom + Bergamot + Petit Grain
A cologne that offers a sparkling start with bergamot. In the heart, the lavender note blends with the sweetness of the orange blossom. In the background, the wake of the musks provides a comfortable and delicate effect. Classic and perfectly balanced.
Cologne Intense – 30 ml (1 fl.oz)
Notes: orange blossom, petit grain, bergamot
Perfumer: Nathalie Koobus
The idea behind Bon Parfumeur is to recreate fragrances as they were made in the 19th century, in a contemporary and creative way. Therefore, artists, perfumers and designers have been working hand in hand since 2016 to create authentic and high quality fragrances, 100% made in France, with ingredients coming from across the world.