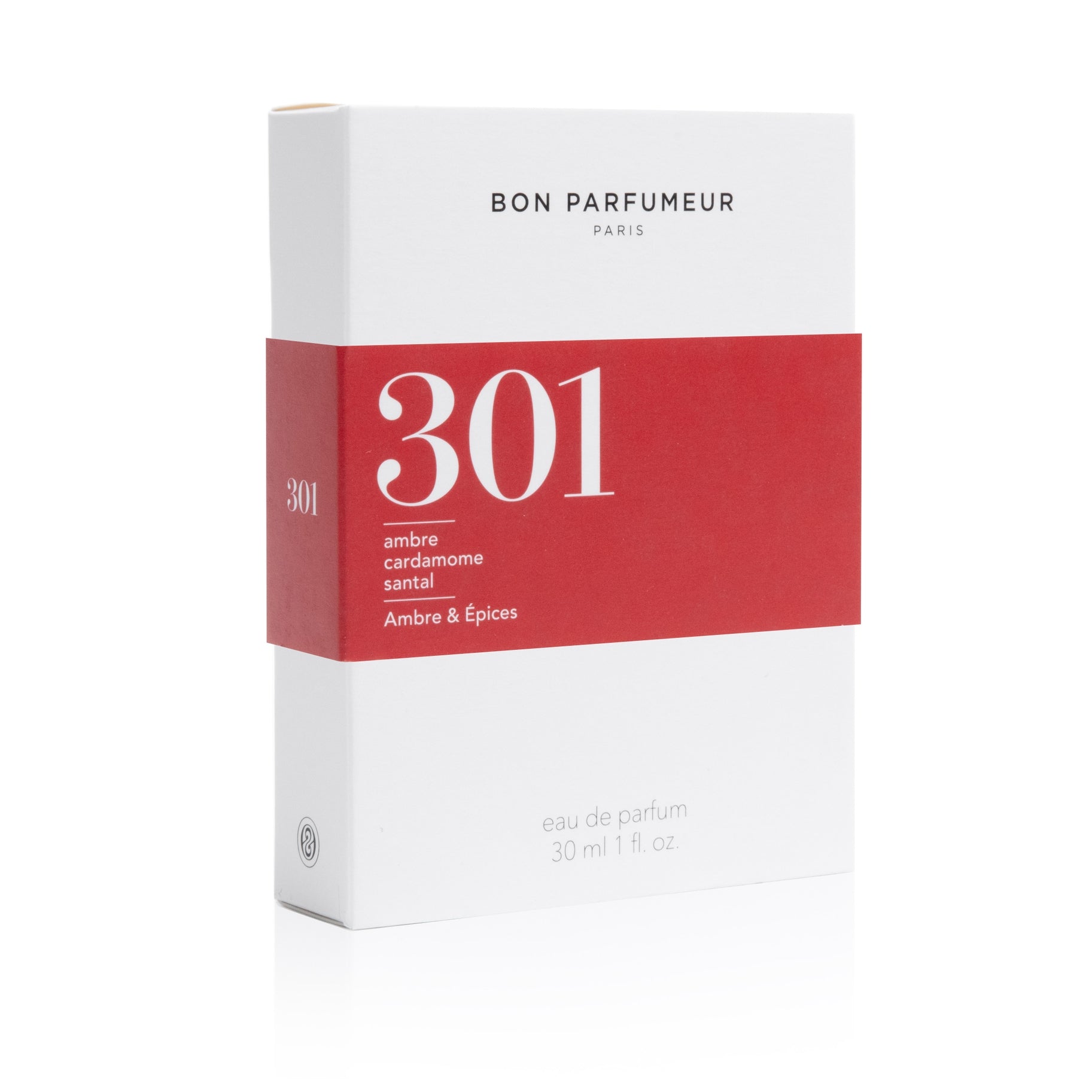 No. 301: Sandalwood + Amber + Cardamom
A spicy, oriental note in the head binds to the woody and milky facets in the heart. The sweet, warm and intoxicating smell of sandalwood essence is at the center of this composition, with a fleeting hint of oak and whiskey.
Eau de parfum – 30 ml (1 fl.oz)
Notes: sandalwood, amber, cardamom
Perfumer: Nathalie Koobus
The idea behind Bon Parfumeur is to recreate fragrances as they were made in the 19th century, in a contemporary and creative way. Therefore, artists, perfumers and designers have been working hand in hand since 2016 to create authentic and high quality fragrances, 100% made in France, with ingredients coming from across the world.