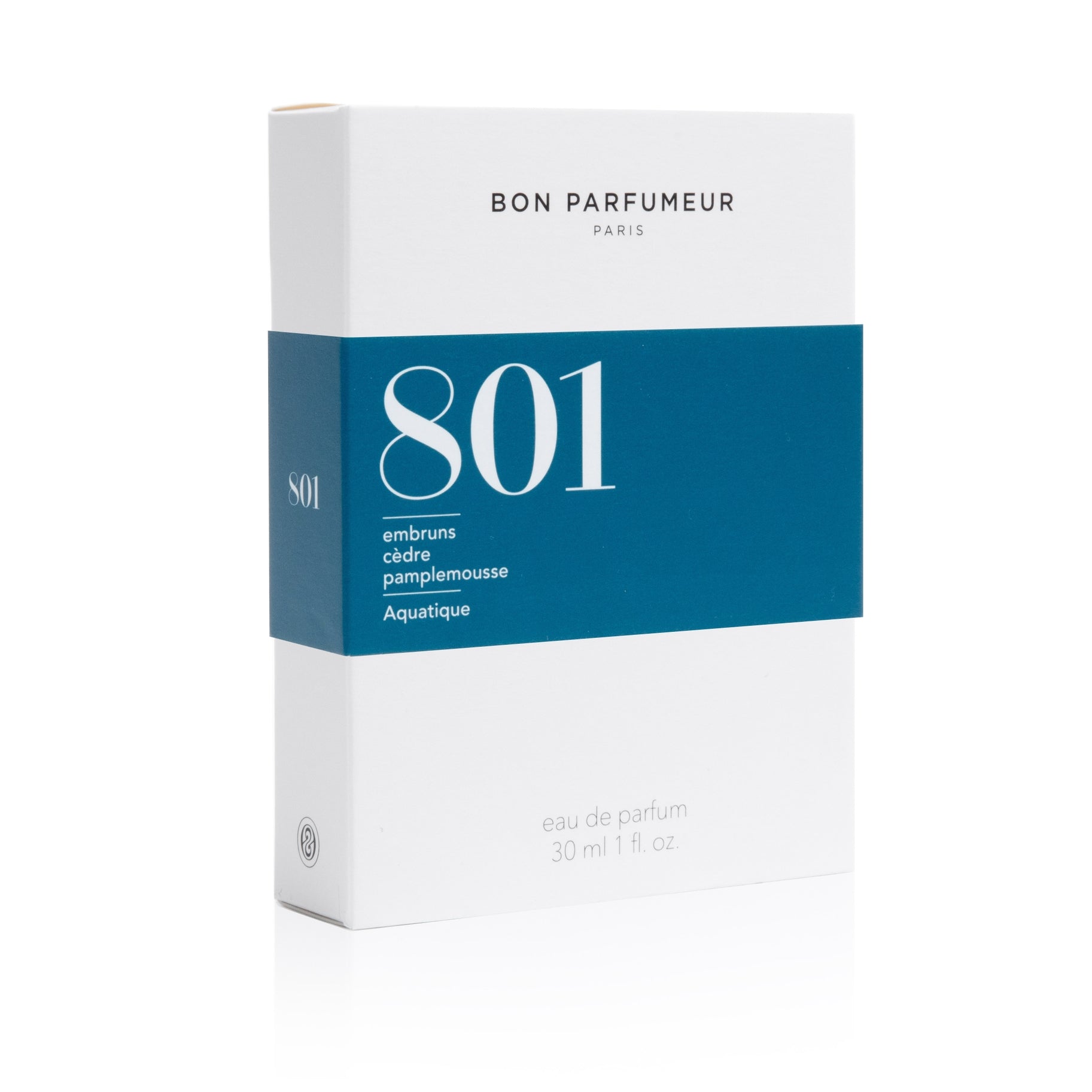 No. 801: Sea Salt + Cedar + Grapefruit
Grapefruit and lemon notes enhance a marine freshness, and ozone facets combine with spicy and aromatic accents, giving this composition it's brisk, refreshing character. It is softened by a powdery wake, dry wood mixed with white musks.
Eau de parfum – 30 ml (1 fl.oz)
Notes: sea spray, cedar, grapefruit
Perfumer: Karine Dubreuil-Sereni
The idea behind Bon Parfumeur is to recreate fragrances as they were made in the 19th century, in a contemporary and creative way. Therefore, artists, perfumers and designers have been working hand in hand since 2016 to create authentic and high quality fragrances, 100% made in France, with ingredients coming from across the world.