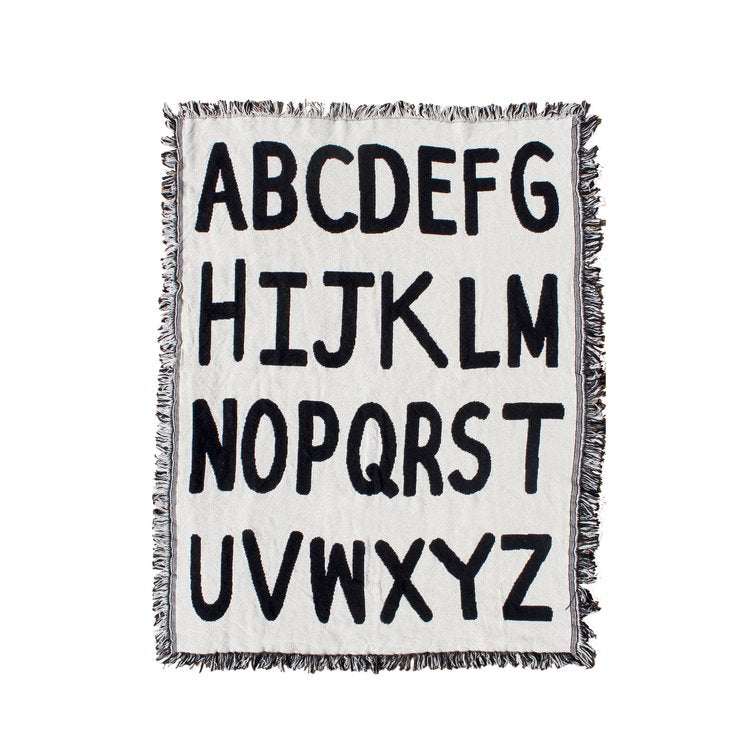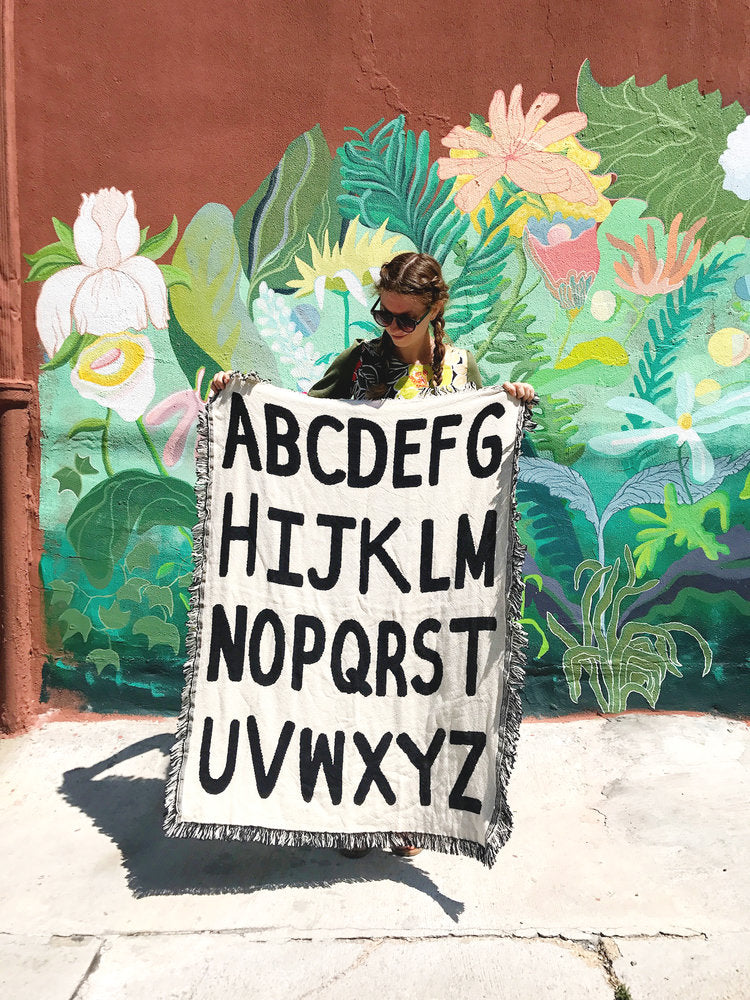 Who says you can't be cozy while learning the alphabet? We think both are important. This adorable cotton alphabet throw blanket has a retro style that makes it both a great baby gift and an awesome decor piece for your Brooklyn brownstone. 

+
Aprox. 36" x 48", not including fringe. 
100% cotton.
Machine wash cold, tumble dry low.
Made in the U.S.A.