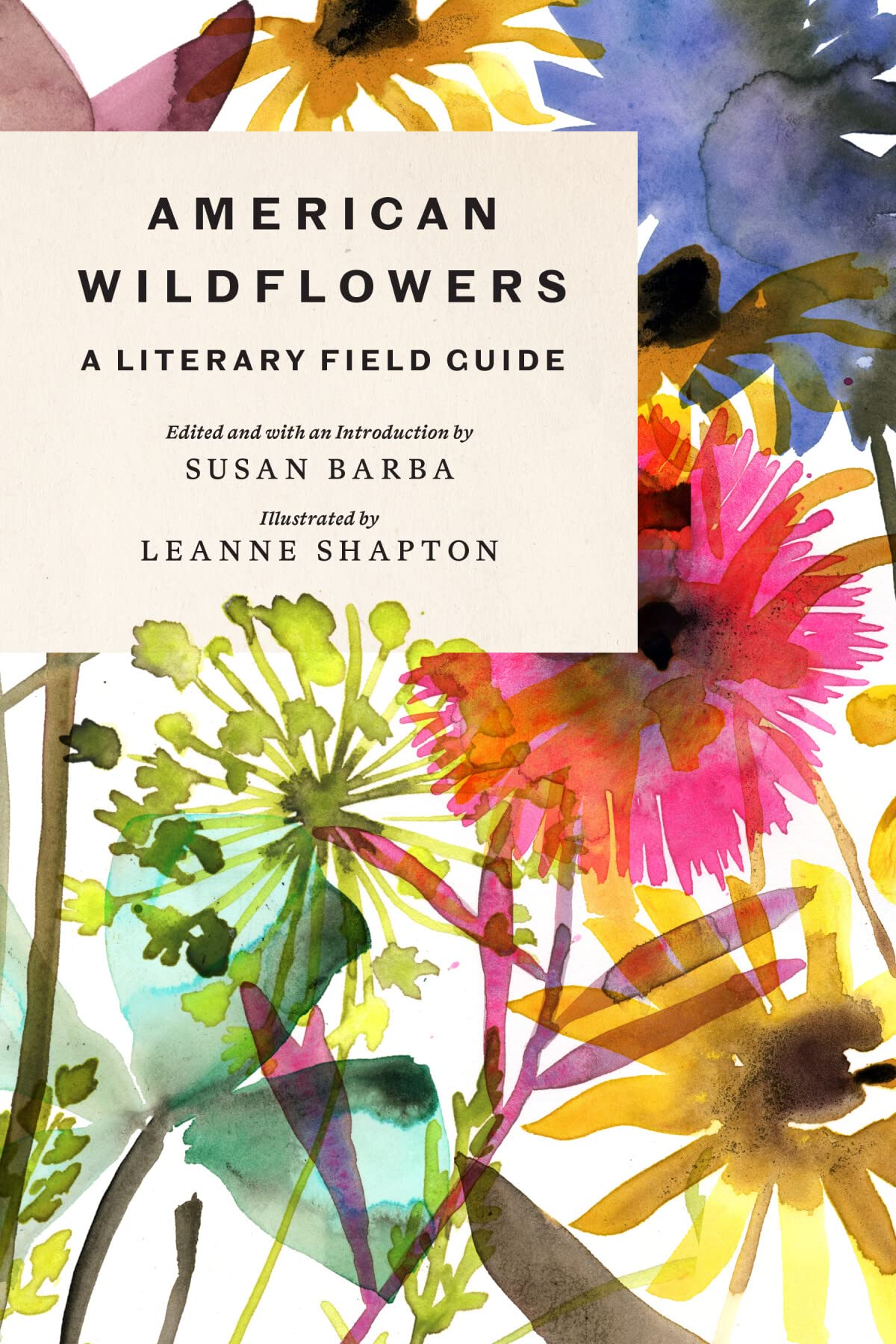 American Wildflowers: A Literary Field Guide
American Wildflowers: A Literary Field Guide collects poems, essays, and letters from the 1700s to the present that focus on wildflowers and their place in our culture and in the natural world. Editor Susan Barba has curated a selection of plants and texts that celebrate diversity: There are foreign-born writers writing about American plants and American writers on non-native plants. There are rural writers with deep regional knowledge and urban writers who are intimately acquainted with the nature in their neighborhoods.
The book includes exquisite watercolors by Leanne Shapton throughout and is organized by species and botanical family—think of it as a field guide to the literary imagination.
Hardcover.
340 pages.
80 full-color illustrations.