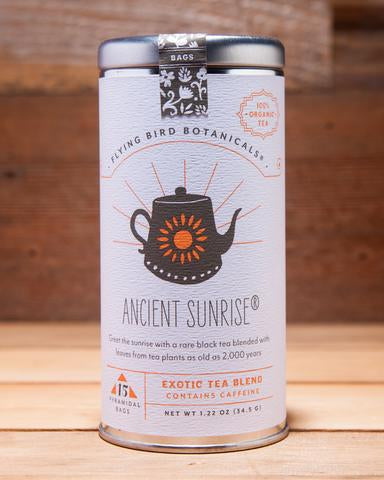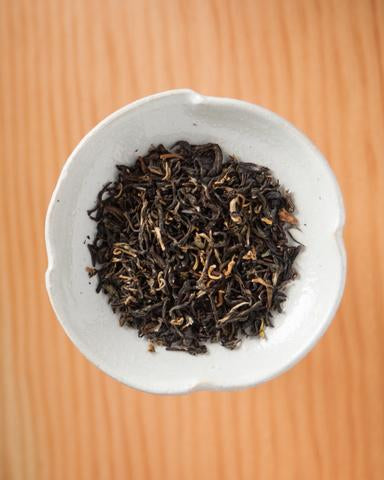 Organic Black Tea: Ancient Sunrise
Greet the sunrise with a rare black tea blended with leaves from tea plants as old as 2,000 years. This delicious tea is delightfully bright and floral with a wonderfully complex bouquet and malty finish.
+
15 biodegradable tea bags.
A blend of fairly traded and sustainably harvested organic Himalayan and Chinese black tea that includes leaves from protected strands of ancient tea plants grown in gardens owned by the women who work them in the beautiful mountains of Nepal. 
At home in the Pacific Northwest, Flying Bird Botanicals works with over a dozen farms to source the highest quality, freshest herbs available while building meaningful relationships with local growers. Inspired by ancient herbal wisdom, their original tea blends are crafted to offer comfort and nourishment with every delicious sip.