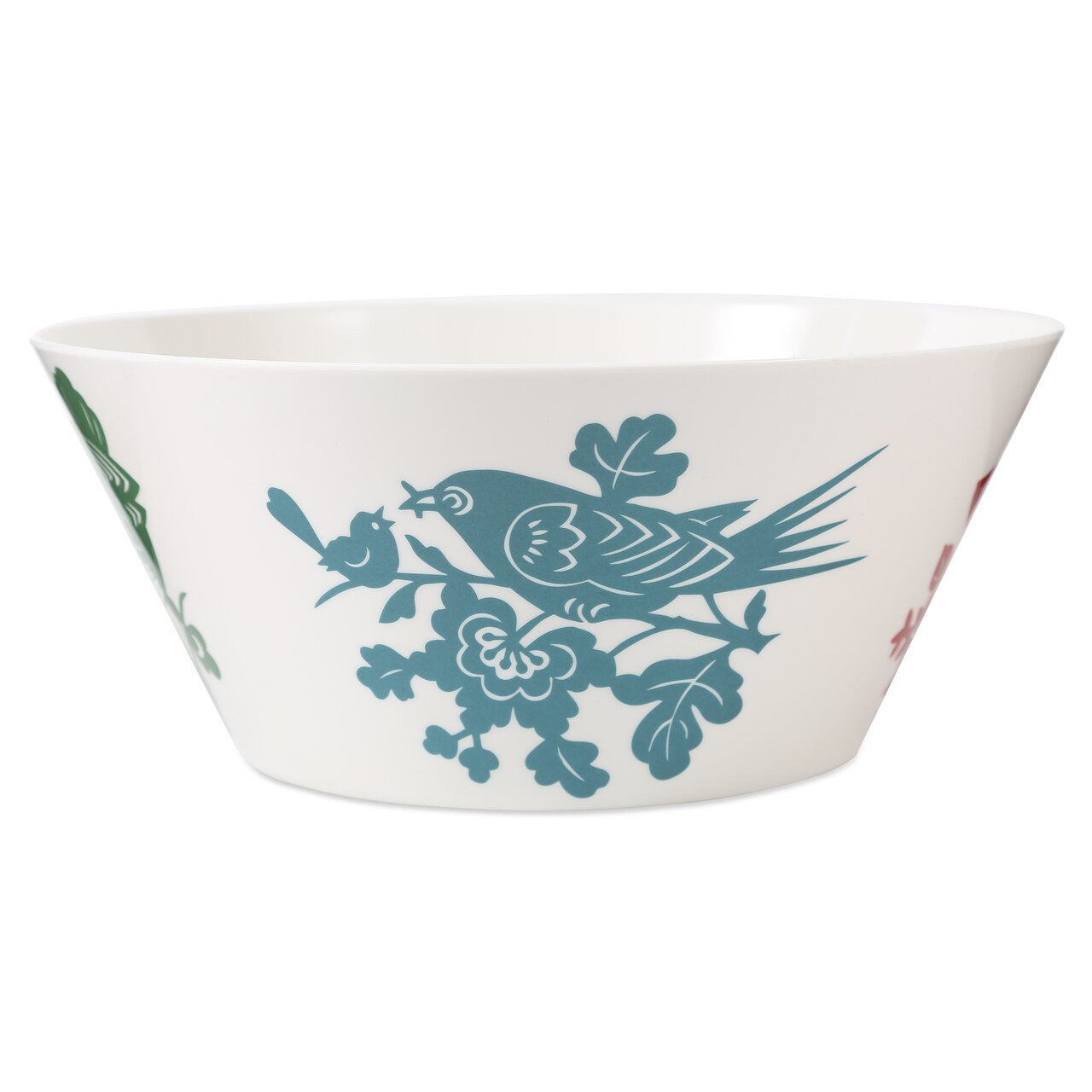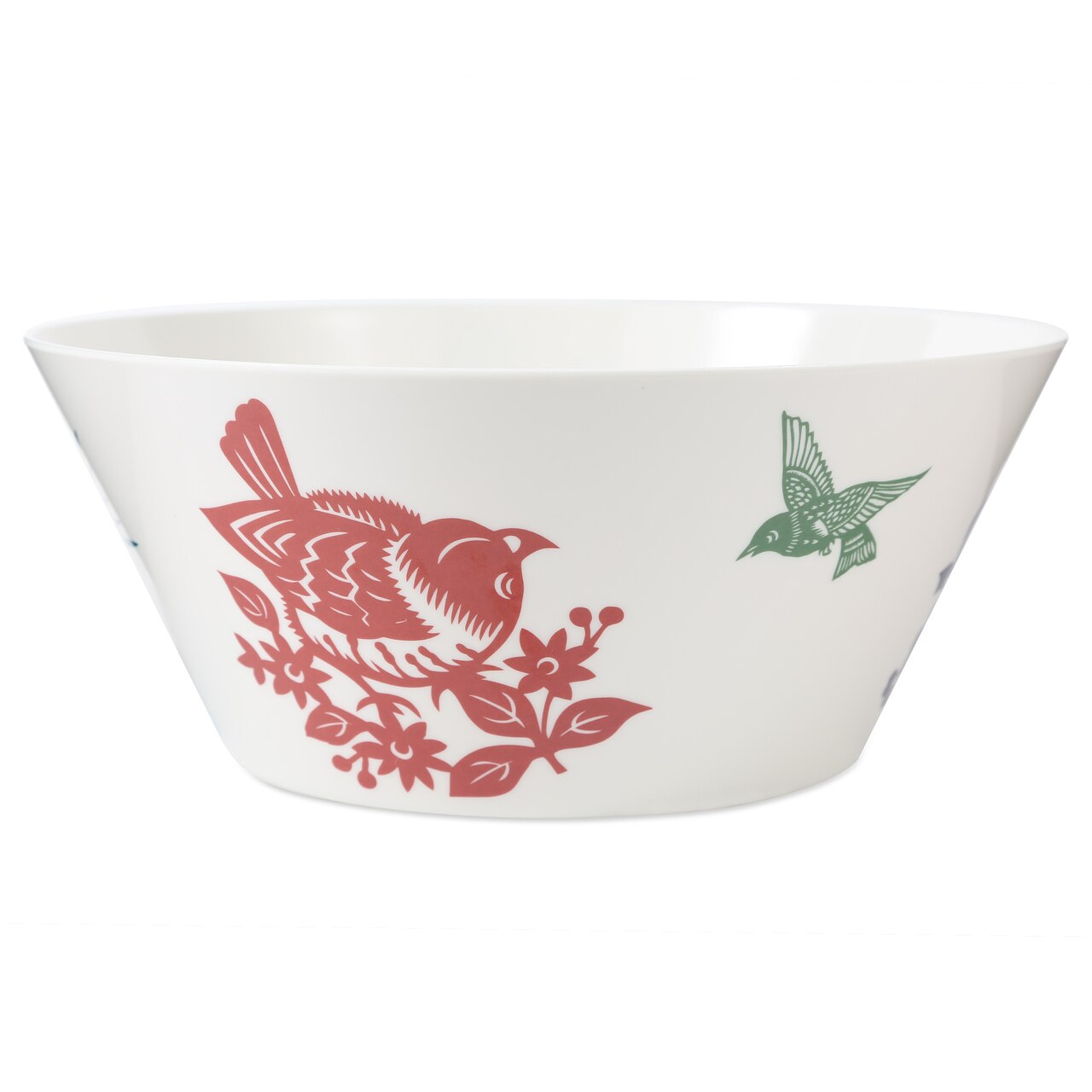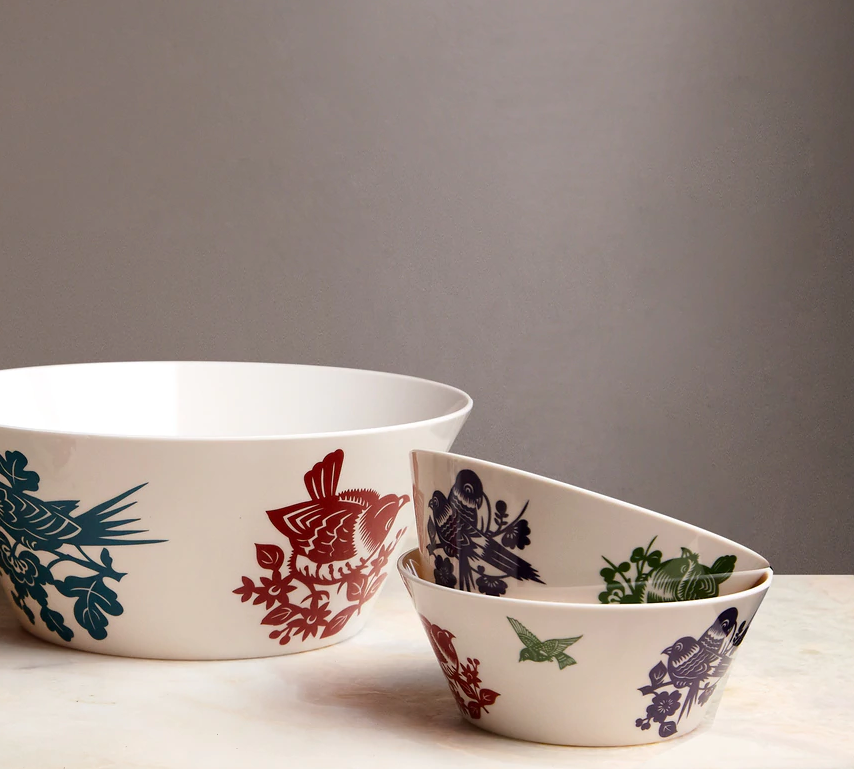 Make your cereal something to smile about - serve it up with a side of these delightful feathered friends. Against a clean white background, every angle reveals a different bird in a fresh palette of colors.
+
Heavyweight melamine, BPA free, dishwasher safe.
6.5" diameter x 2.75" high.
Perfect for cereal, salads, soup and pasta!