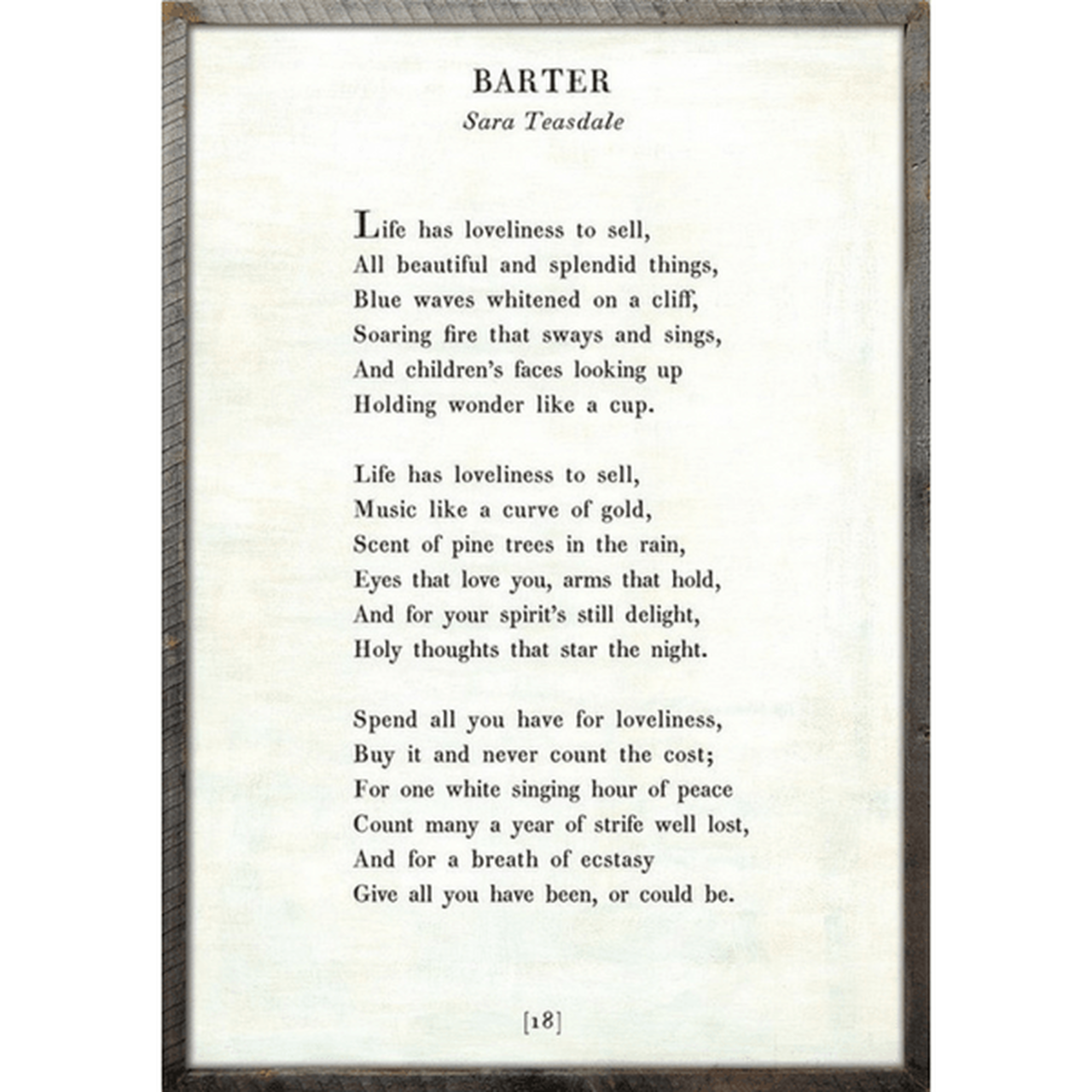 Sara Teasdale's evocative poetry brought to life by Rebecca Puig, and framed in naturally aged recycled wood. 
+
17" x 24" 
Printed on gesso-textured wood.
Hand-painted and screen printed, then given a warm vintage finish. 
All art prints are handmade and framed using nails. Color variations and nail holes are  expected.