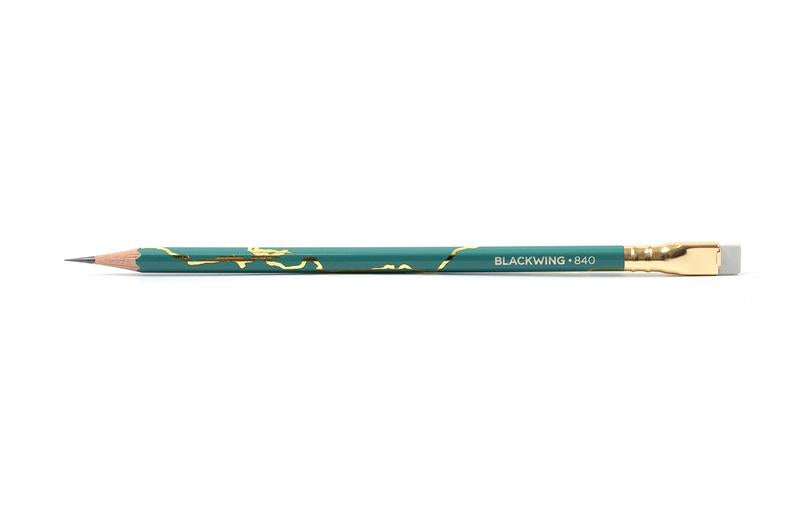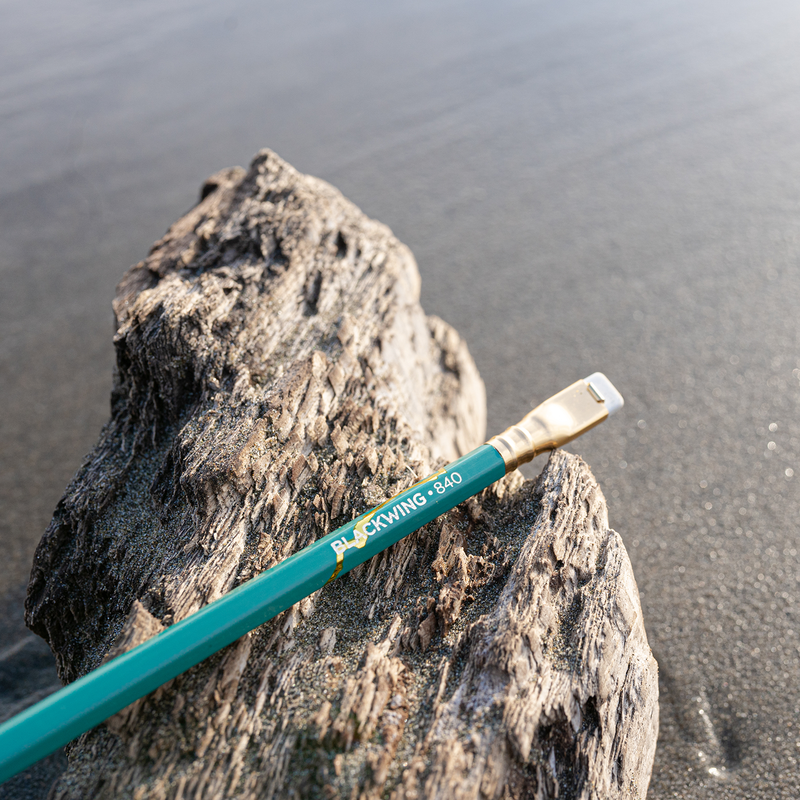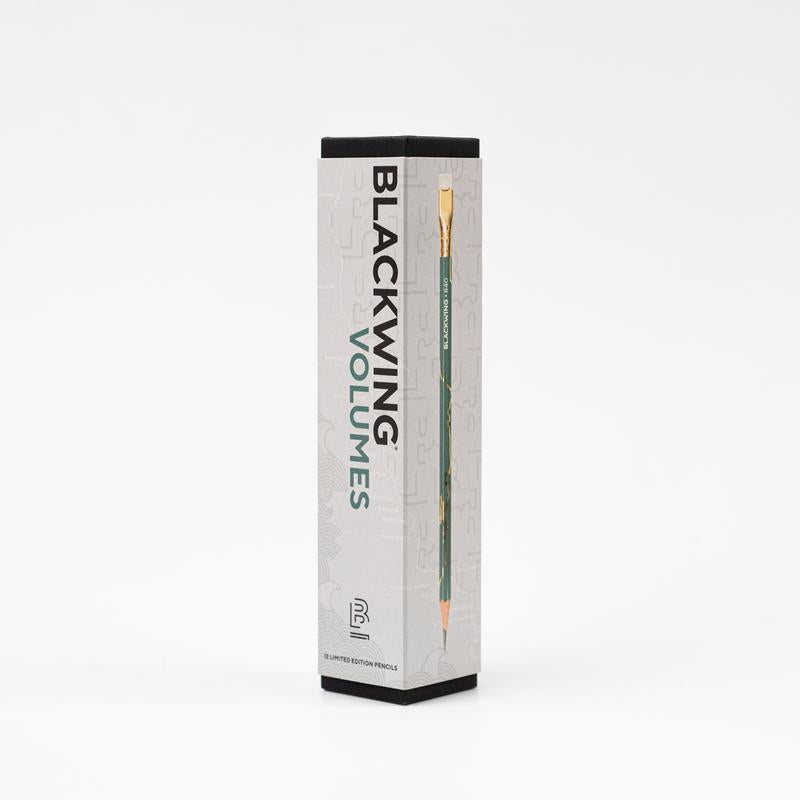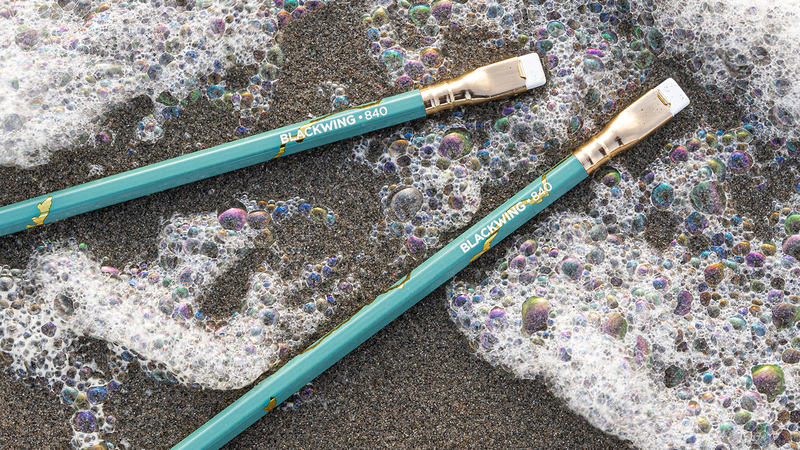 Blackwing "Volumes" 840 Limited Edition Pencils
Every quarter Blackwing adds a limited edition "volume" to its eagerly sought-after collection.  This one, #840, is for all you Cali/surfer fans - and anyone who loves a really good pencil.
The ancient art of surfing arrived on the coast of northern California in 1907, but it wasn't until surf icon Duke Kahanamoku popularized the sport on the beaches of southern California in the decades that followed that it really took hold.

The Blackwing 840 is a tribute to Duke Kahanamoku and the enlightened lifestyle he helped cultivate through surfing. It features a sea green barrel with a gold foil accent in the shape of the California coastline. It also features our balanced graphite and a gold eraser clip. Duke popularized surfing along California's 840 mile coast, but the lifestyle left in his wake has influenced people around the world.
+
12-pack gift box doubles as a pencil cup.
Limited edition - when they're gone, they're gone.