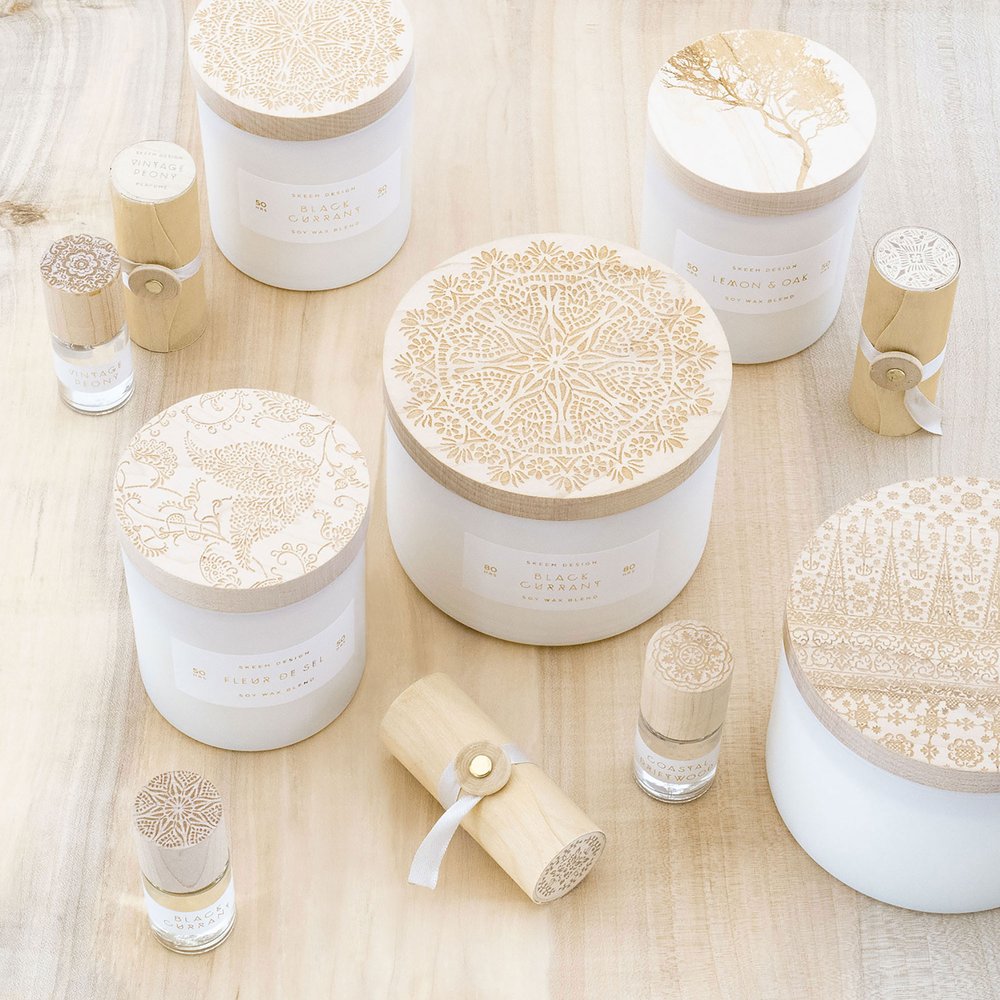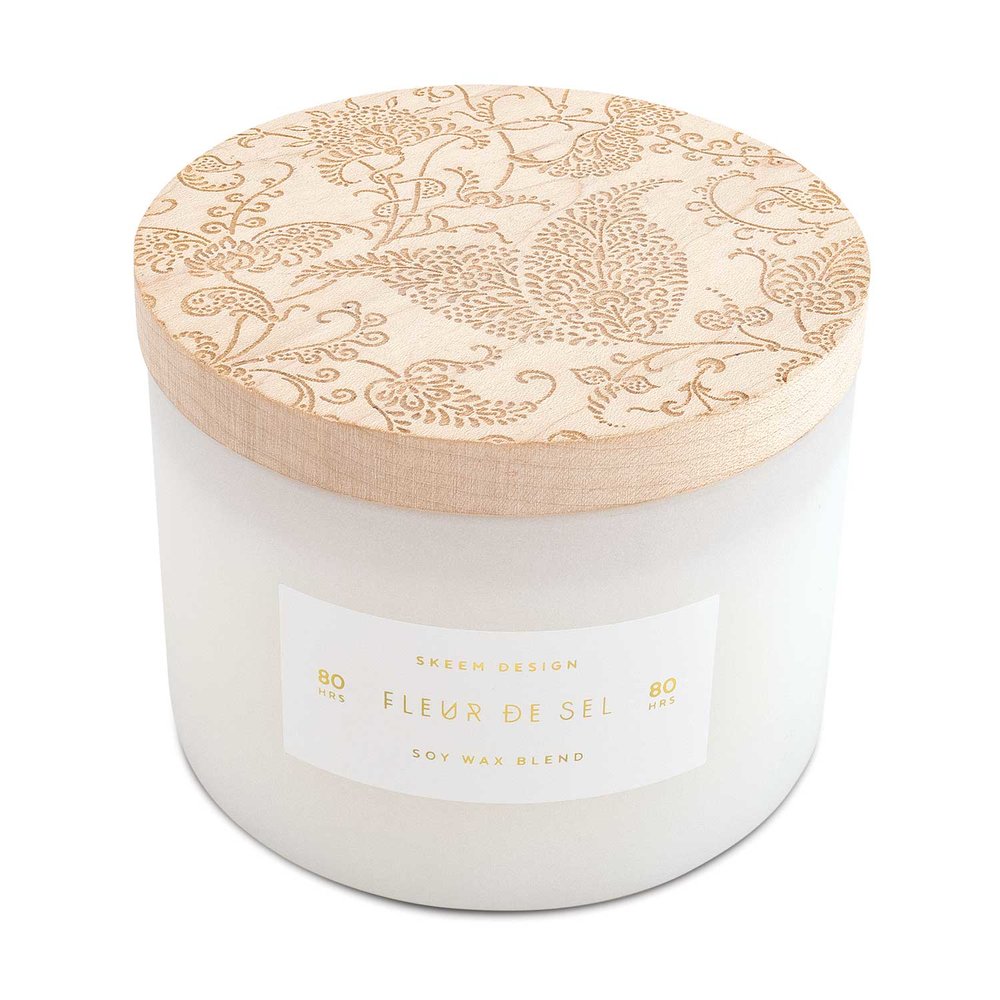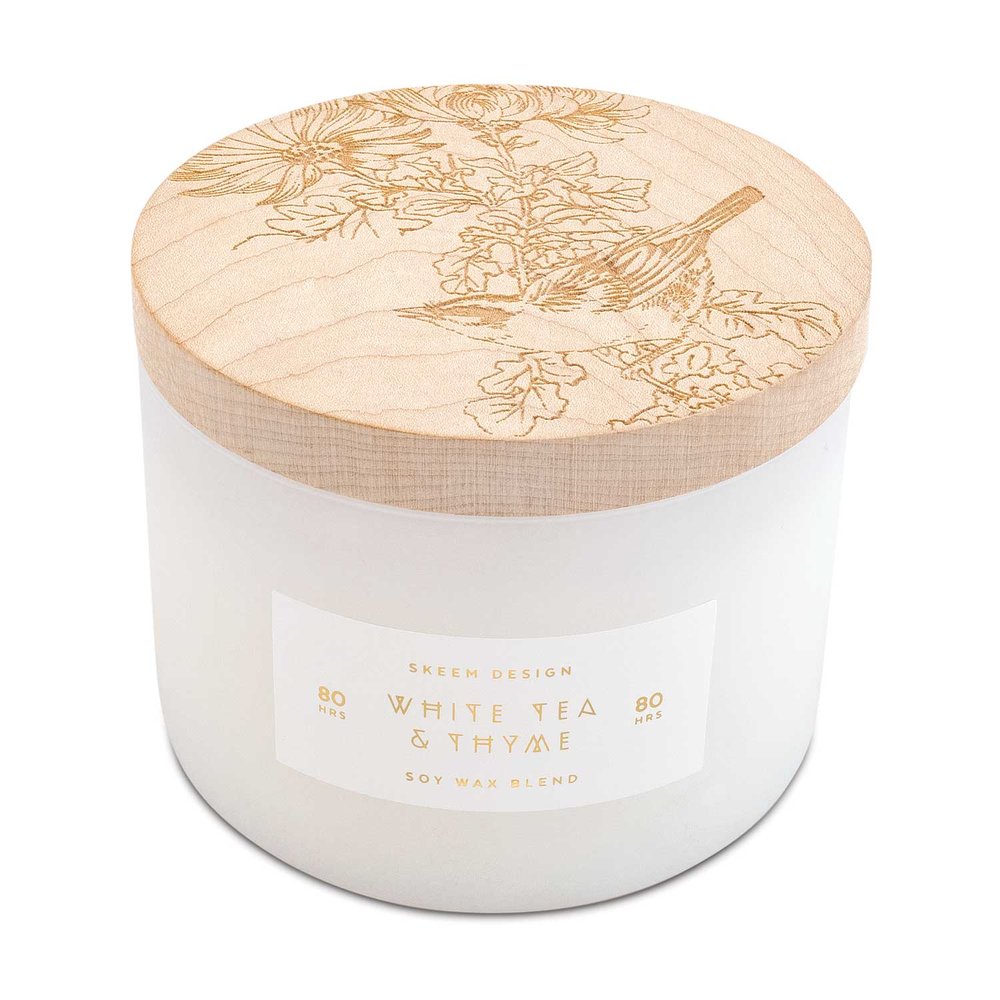 Printing with carved wood blocks is an ancient technique for decorating fabric. Skeem's candles are inspired by these print blocks and feature carved maple lids on matte-white, 3-wick vessels, a thoroughly modern interpretation of the originals.
+

Hand poured in the USA with an exclusive soy base.
80 hour burn time
4 3/4˝ wide x 3 1/2˝ high
etched maple wood lid


White Tea & Thyme is a crisp blend of tea leaves, thyme, and hints of jasmine and lemon. Contains all-natural armoise, ginger, celery seed, orange, lemon and thyme oils
Black Currant mixes ripe berries in a rich heady scent that is both sweet and fruity. Contains all-natural oils of Tangerine and Grapefruit.
Fleur de Sel combines ocean air and sea salt with top notes of floral and summer fruit. Contains all-natural lavender, lemon and orange oils.