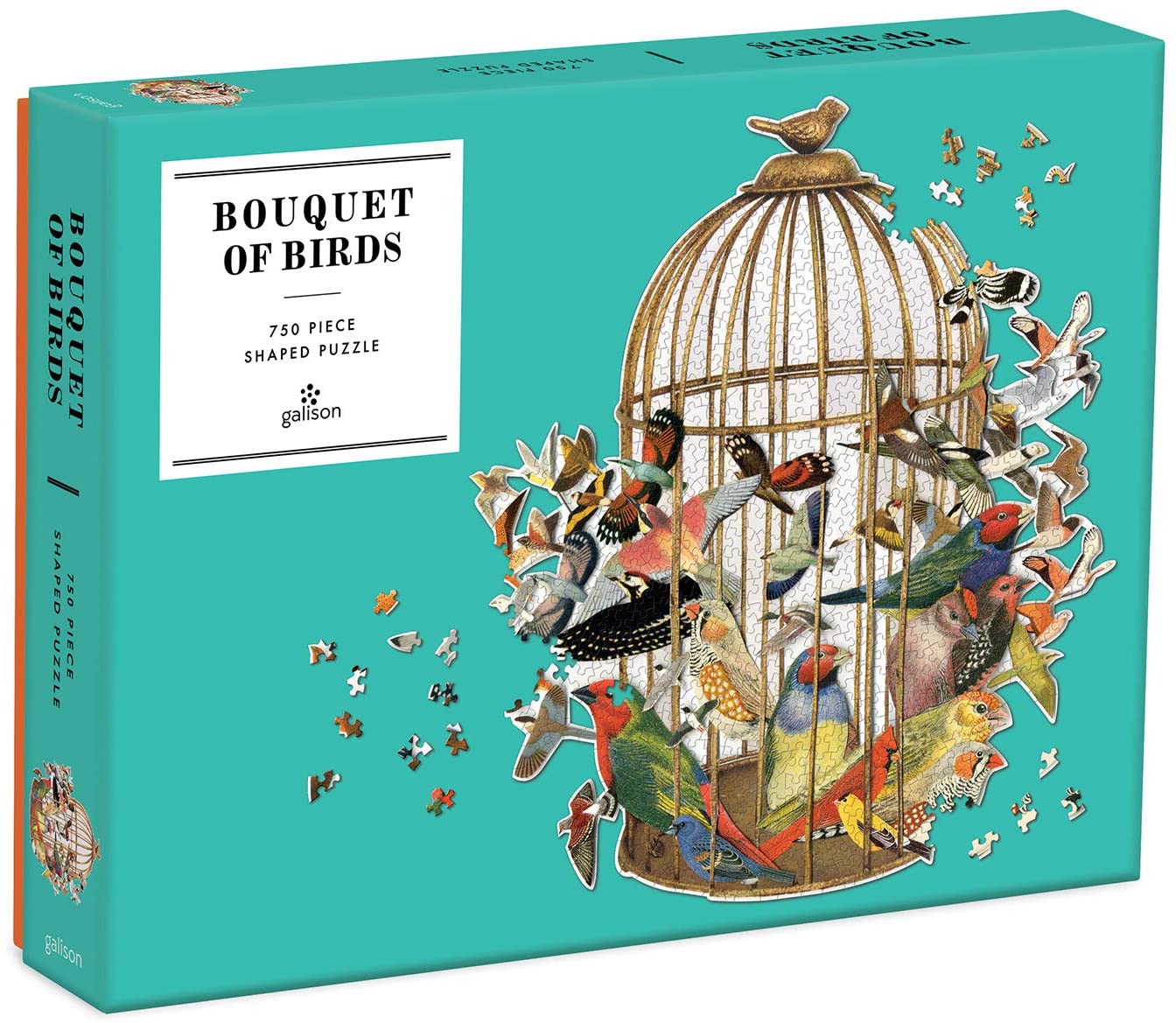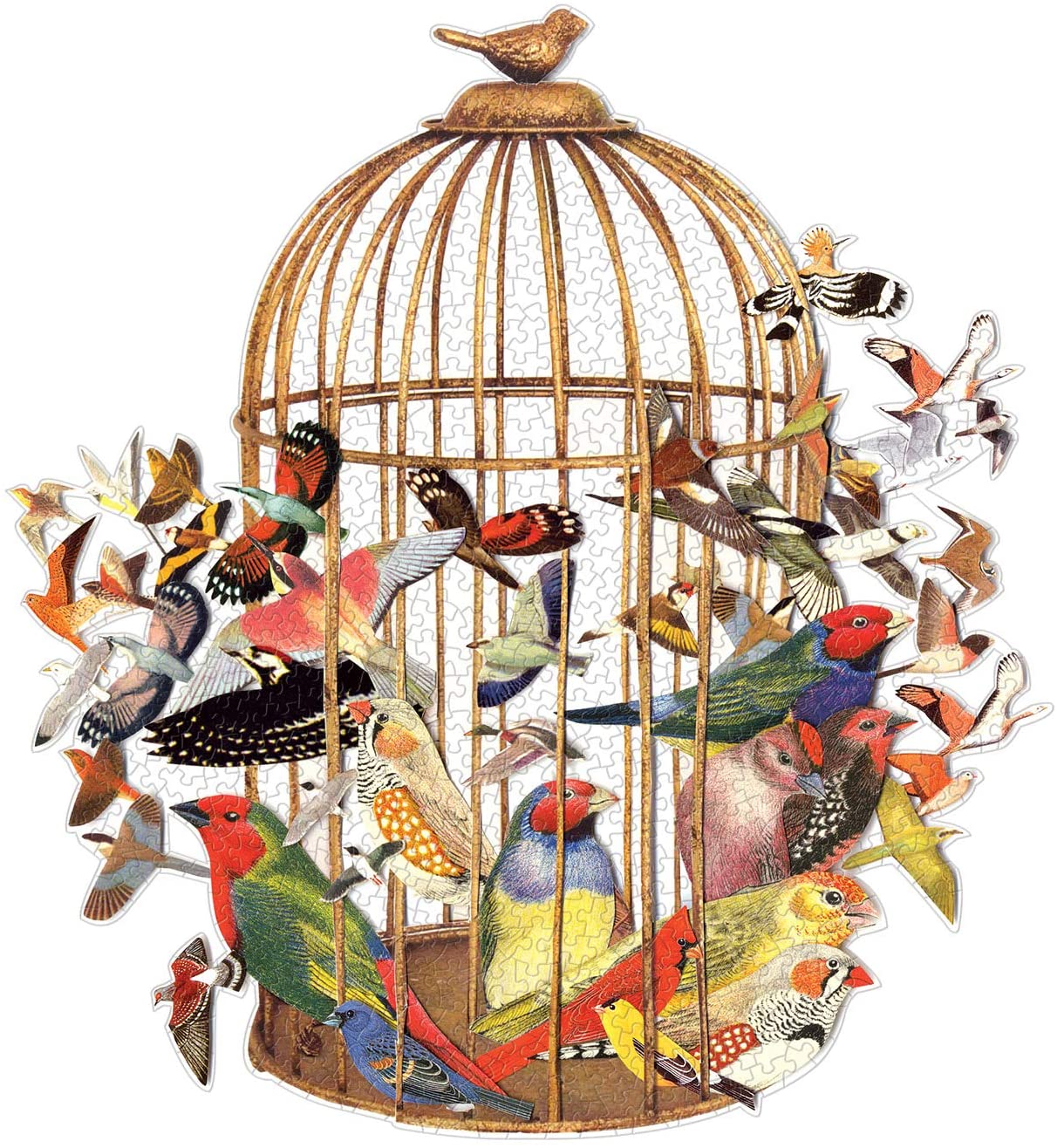 Bouquet of Birds Shaped Puzzle
This beautiful Galison puzzle features the colorful hand-cut paper bird and gilded cage collage art of Ben Gilles, but that's not all! The puzzle itself is uniquely die-cut and contoured to match the shape of the original image. 
+
750 pieces.
Finished puzzle size: 21.5" x 23.3"