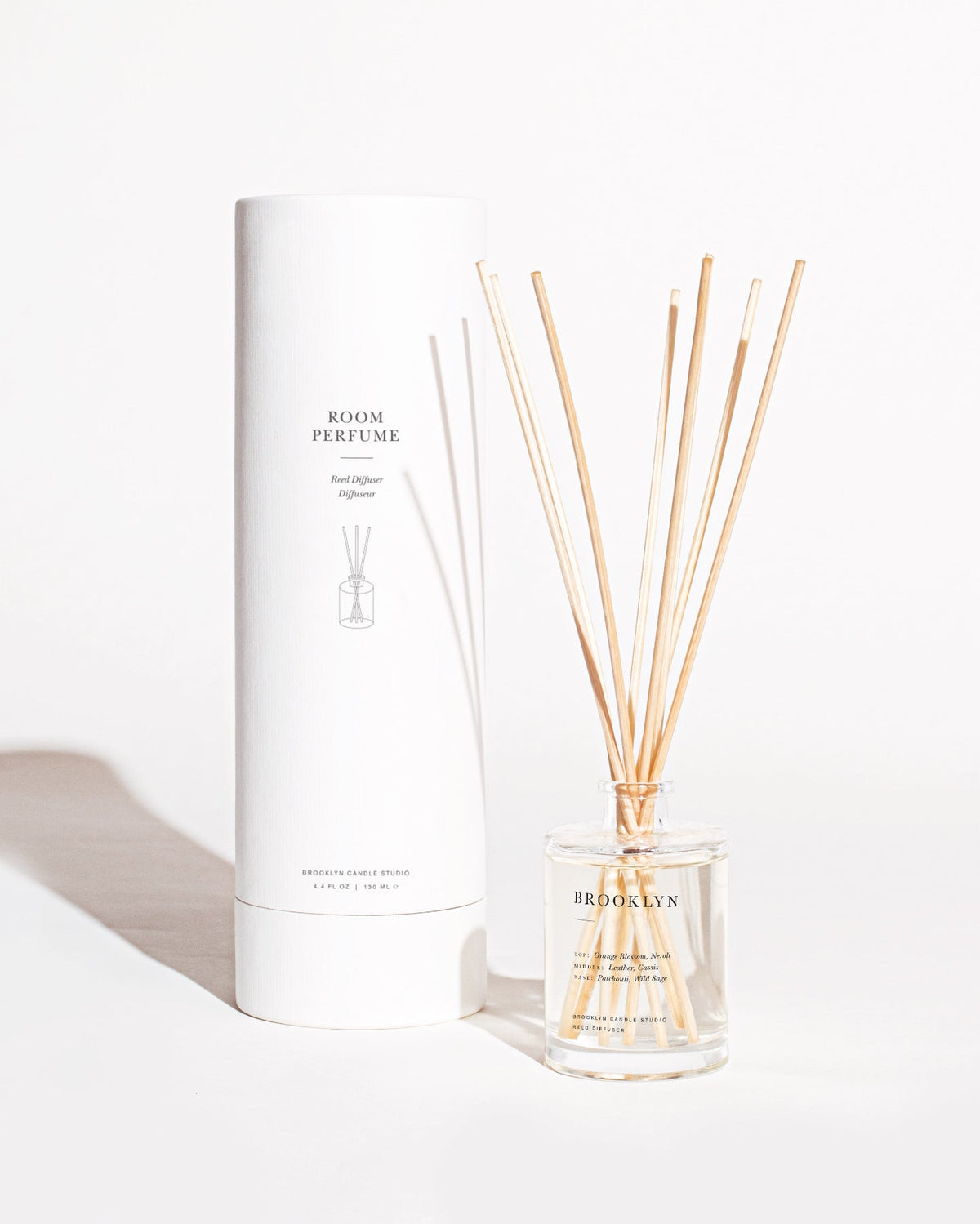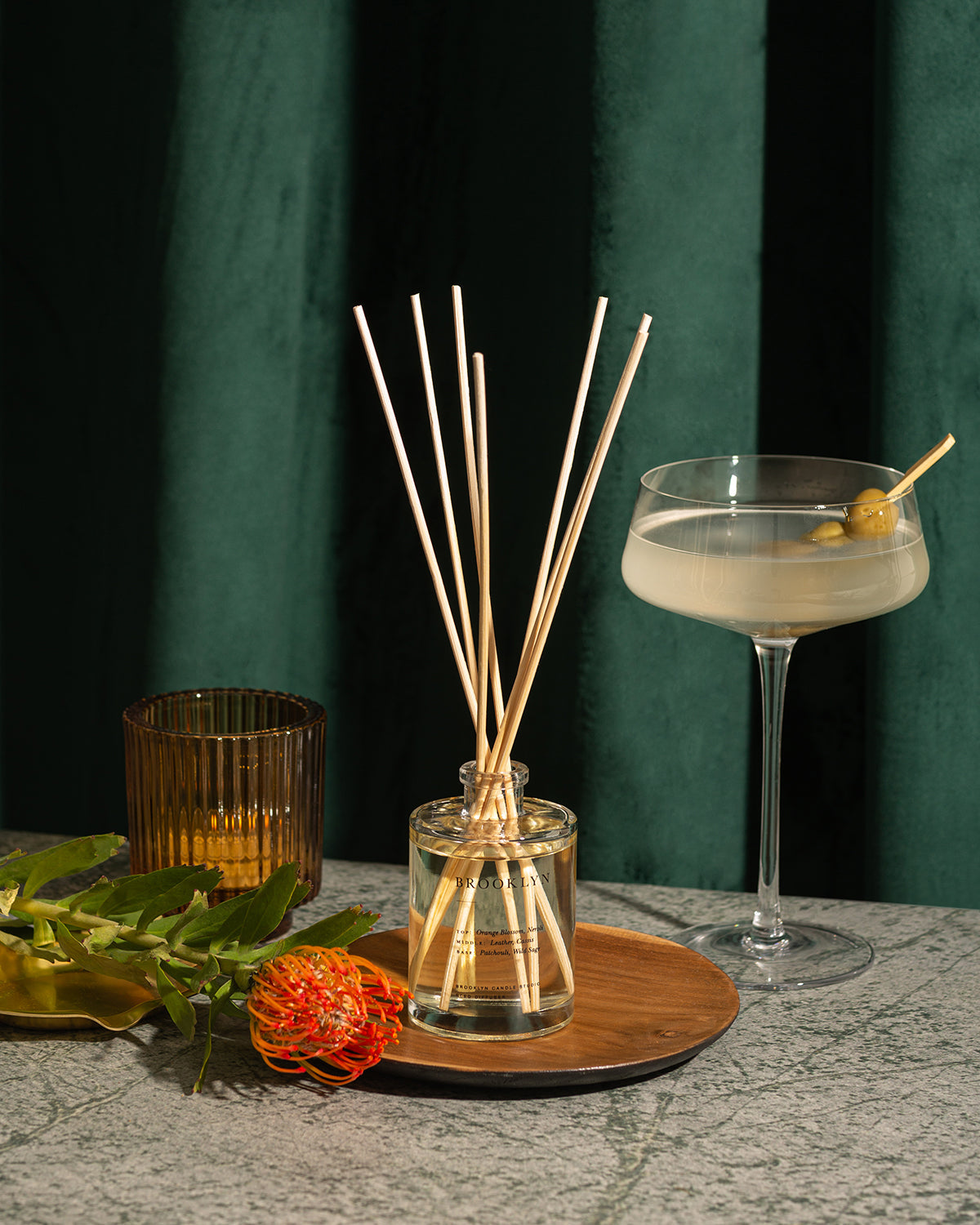 Inspired by late nights lingering with friends in aged leather booths of bustling cocktail bars, live jazz serenading the room and sipping drinks infused with exotic ingredients like wild sage, cassis, and orange blossom.
Custom made glass screen-printed bottles packed in a two-piece textured paper tube.
Includes wooden stopper and 8 rattan reeds.
Lasts for approximately 4-5 months.
DPG-Free, VOC-compliant, and phthalate-free.