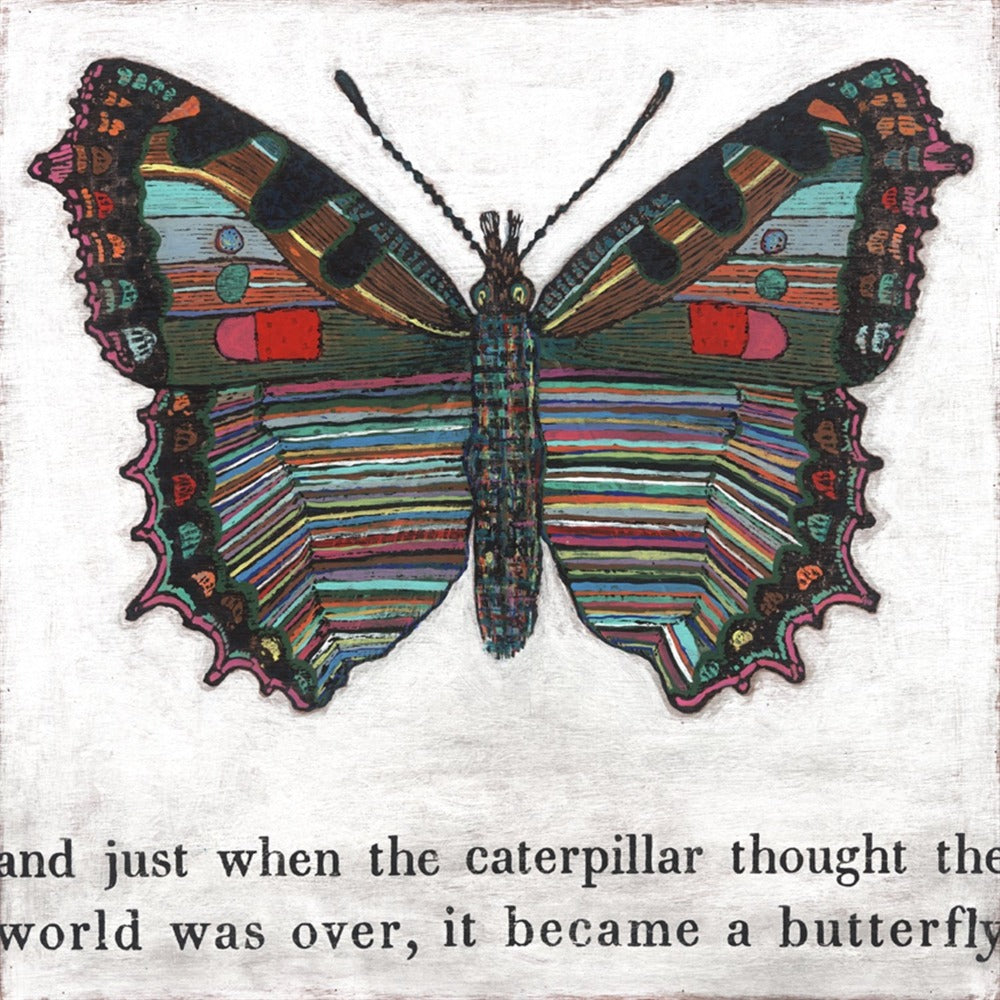 "And just when the caterpillar thought the world was over, it became a butterfly."
Like all of Sugarboo's art pieces, this one is hand-constructed from reclaimed wood, hand-painted and screen printed, then given a warm vintage finish. 
+
Each piece is unique, slight variations are to be expected.
Hand-made to order, please allow 4-8 weeks for delivery.