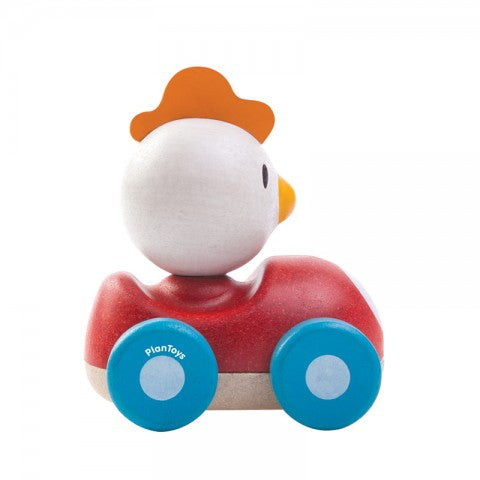 Have great fun with Duck, Chicken, and Rabbit cars. They have gently curve design which is easy for children to hold and push.
As children begin to crawl and walk the Chicken Racer helps them develop physical strength as they squat, crawl, or move alongside the toy and fine motor skills are also enhanced as children grab, hold, and push the car. 
+

3.5" x 3.5"
Crafted with PlanWood(TM) a PlanToys material made from surplus sawdust that results in a more flexible water-resistant wood and colored with non-toxic water-based pigments.
The Chicken Racer is free from harmful chemicals and sharp edges so little ones can play safely.
Suitable for kids 12 months and older.