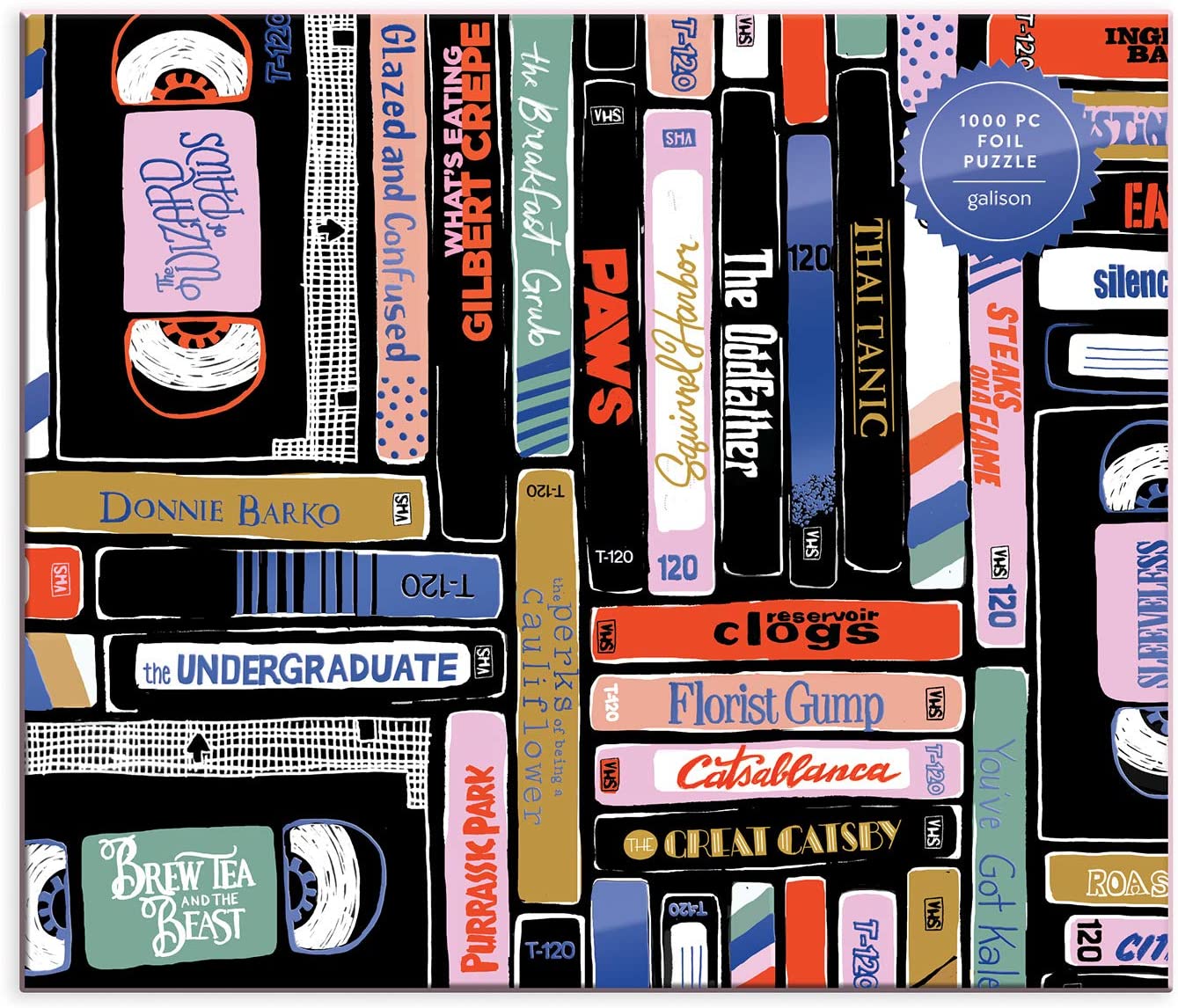 Classic Rewind 1000 Piece Puzzle
The Classic Rewind 1000 Piece Foil Puzzle from Galison features an illustration by Bethany Robertson of fictional movie titles on VHS tape. Striking royal blue foil details on the puzzle and box add visual interest. This one will make any movie lover of a certain age smile.
+

27" x 20"
Puzzle image insert included.