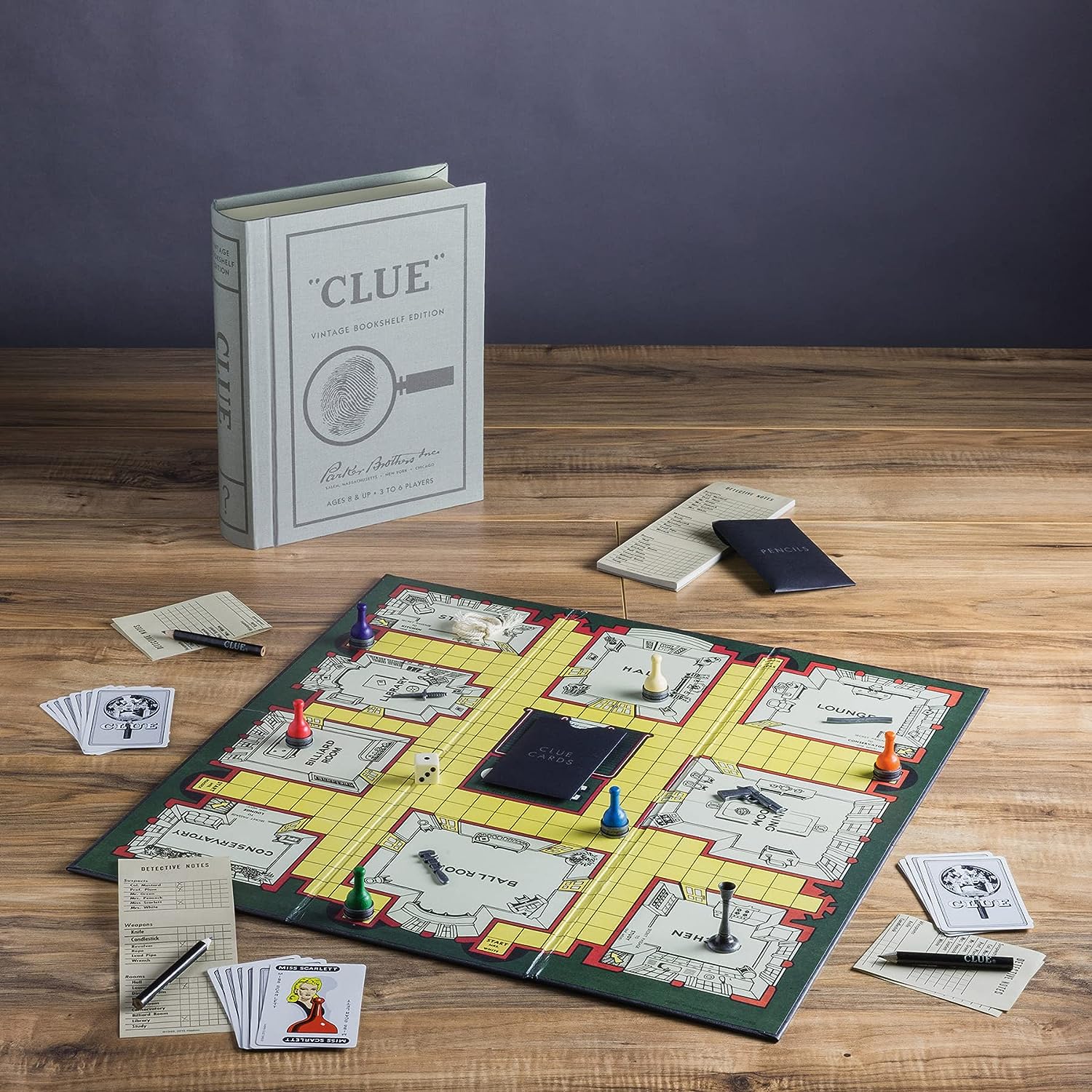 Clue Vintage Bookshelf Edition
Inspired by the vintage graphics of the original 1949 game, this bookshelf edition combines elegant storage with premium game components to create a classic that will be enjoyed by crime solvers for years to come. Get a clue!

Fabric-wrapped book with integrated storage, vintage game board, wood pieces with die cast bases, die cast weapons, six pencils, vintage cards, envelope and pad of detective notes ivory-colored die, and instructions.

For 3 to 6 players.