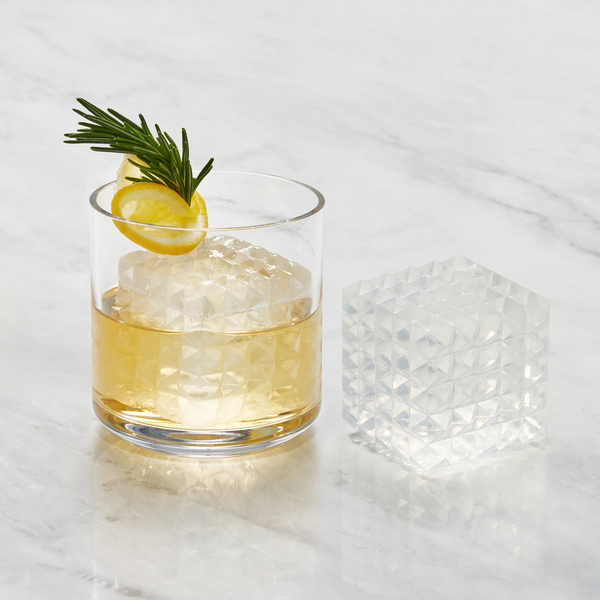 Inspired by swanky speakeasy cocktails, this intricately etched ice features tiny pyramids all over, to instantly dress up your beverage of choice. The Prism Ice Mold creates a single cube that will melt slowly and chill your drink to perfection for a clean-finish taste.
Dishwasher safe.

Premium, food grade silicone.

BPA free.

Crafts 1 large 2" cube.