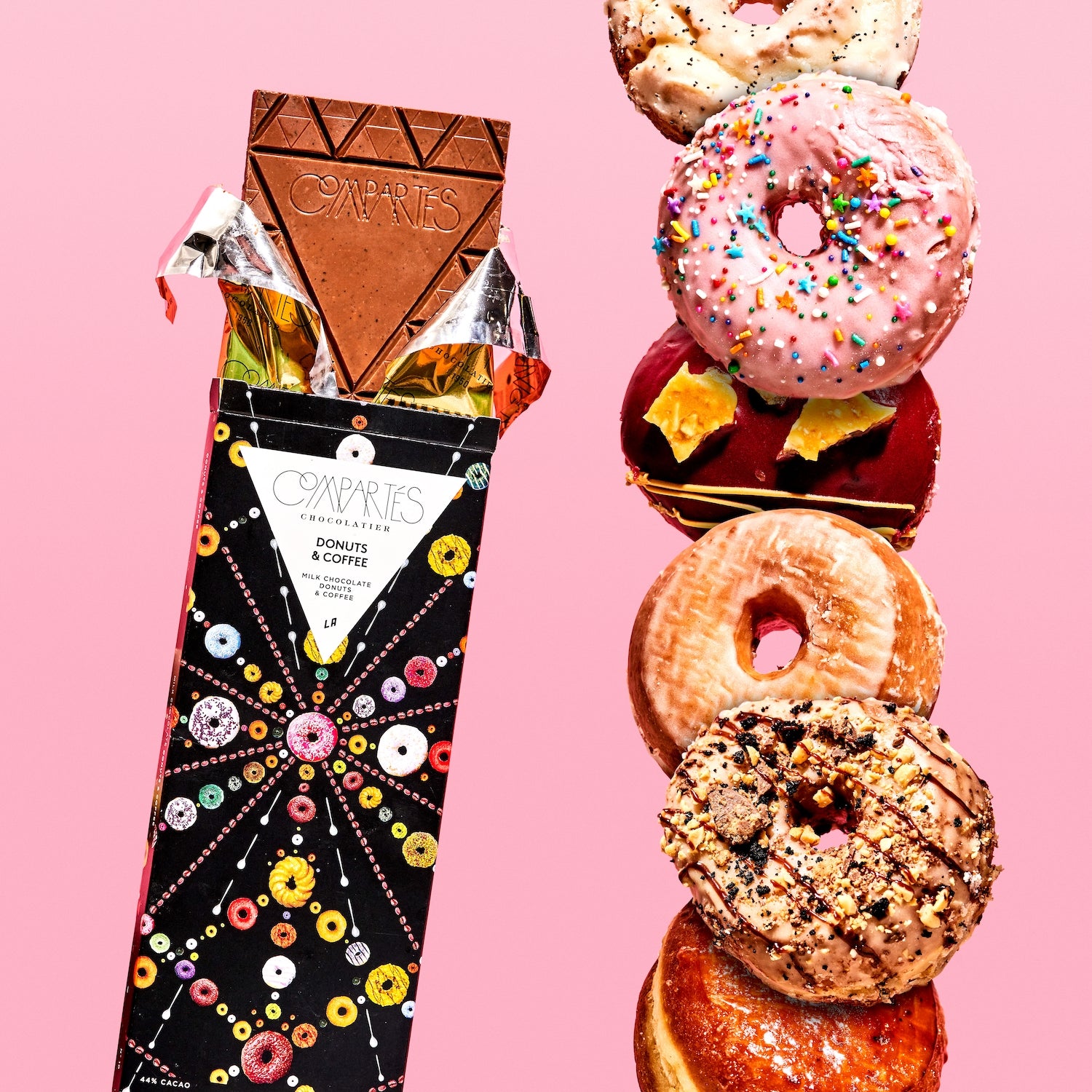 Donuts & Coffee Chocolate Bar
Donuts from Compartes favorite Los Angeles donut shops are broken up and mixed into creamy milk chocolate and then the whole mixture is sprinkled with organic coffee grounds from local coffee shops. Welcome to the breakfast of champions!

Compartés handcrafted artisan chocolate bars are made fresh daily in their Los Angeles chocolate kitchen in delicious mouth watering varieties using only organic chocolate, the freshest ingredients and a little bit o' love. 
Tell Me About It:
Hand made & beautifully boxed
3" x 7.5"
3 oz