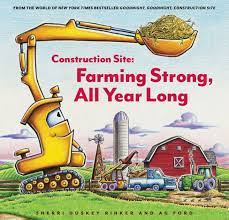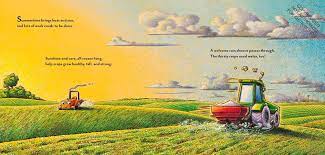 Construction Site: Farming Strong, All Year Long
There's work to do! No time to waste! All year the farm's a busy place!
Six hardworking trucks—with help from brand-new farm vehicles—have work to do in each of the seasons: planting in spring, building a barn in the summer, harvesting in fall, and finally tucking the animals in for a cozy winter. Construction enthusiasts will love this look at a farm through the year, and all the rough, tough work there is to do!

Sherri Duskey Rinker and AG Ford, the author-illustrator team behind the many bestselling Goodnight, Goodnight, Construction Site books, bring their playful rhyming text and vibrant illustrations to another exciting tale of teamwork, sure to delight little construction fans everywhere.
+
Hardcover.
48 pages.
10.5" x 10"