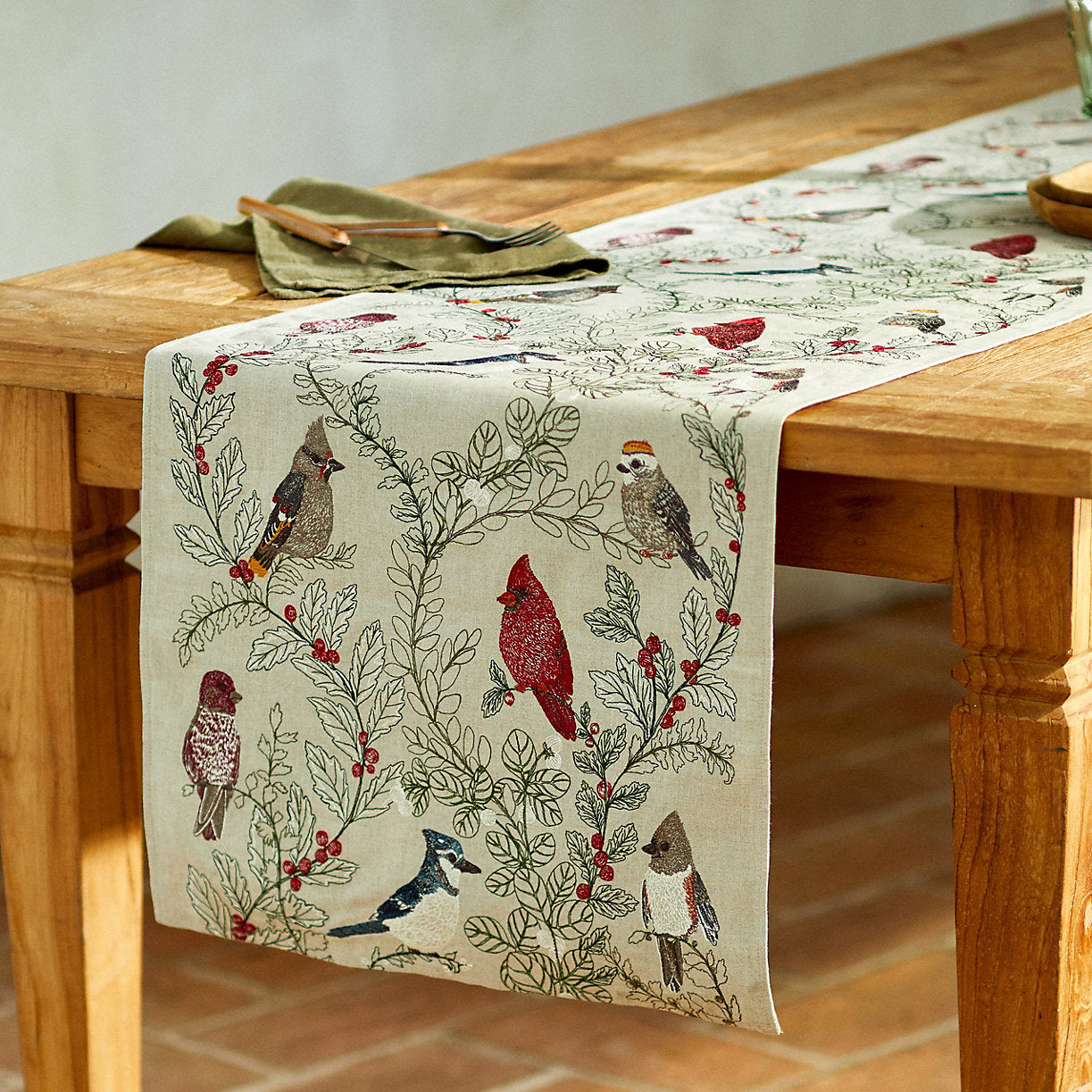 Winter Birds Table Runner
Add color to and cheer to your gatherings this season with embroidered birds and berries. This Winter Birds design brings together a feathered flock of Blue Jays, Cardinals, Titmice, Golden-Crowned Kinglets, Purple Finches, and Cedar Waxwings. Each bird is perched in a thicket of seasonal greens composed of holly, boxwood and snowberry that decorate this runner.
+
Measures 76" × 18"
Linen made from 100% unbleached and undyed natural flax fiber. 

Spot clean or dry clean only.

Embroidery placement varies slightly.