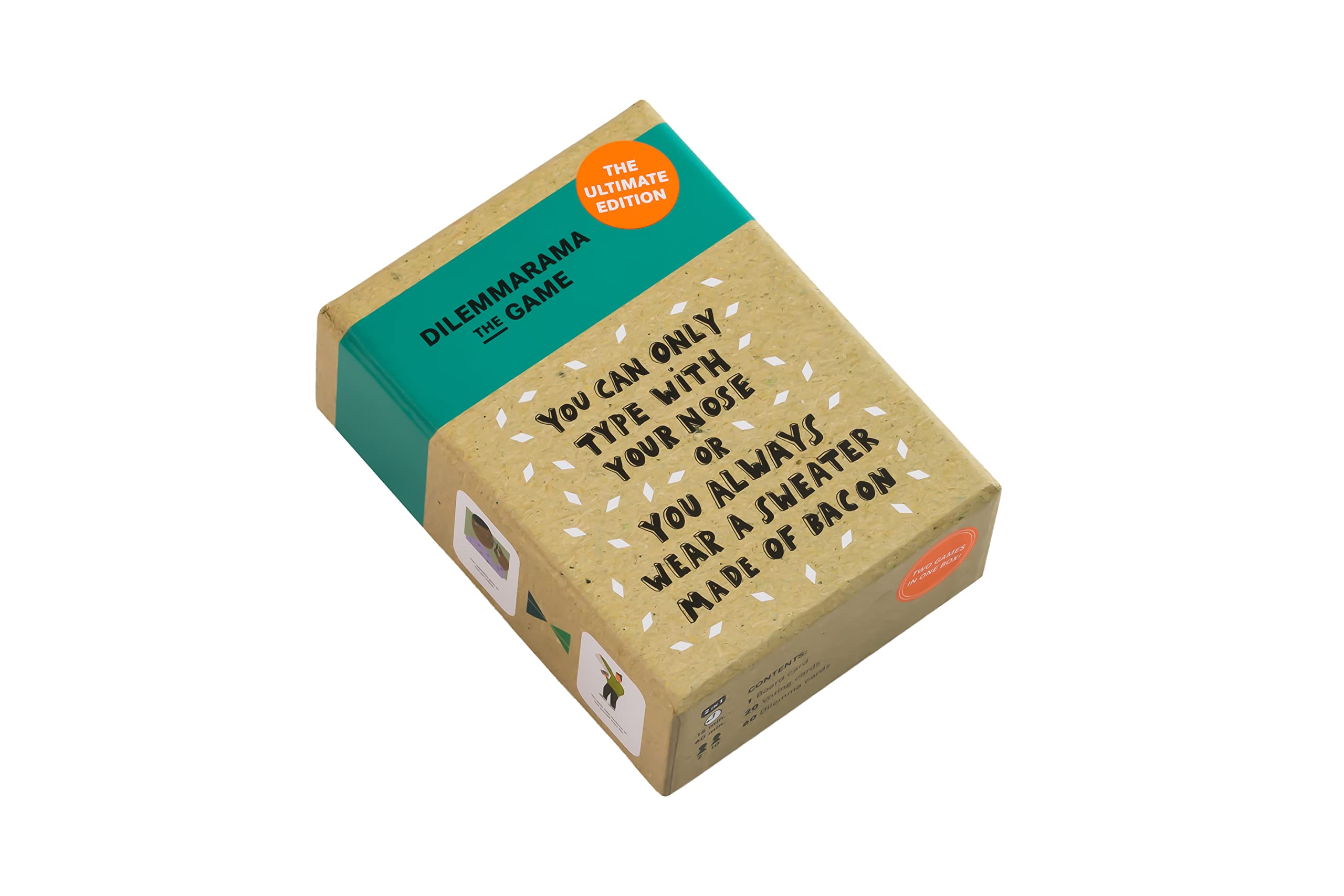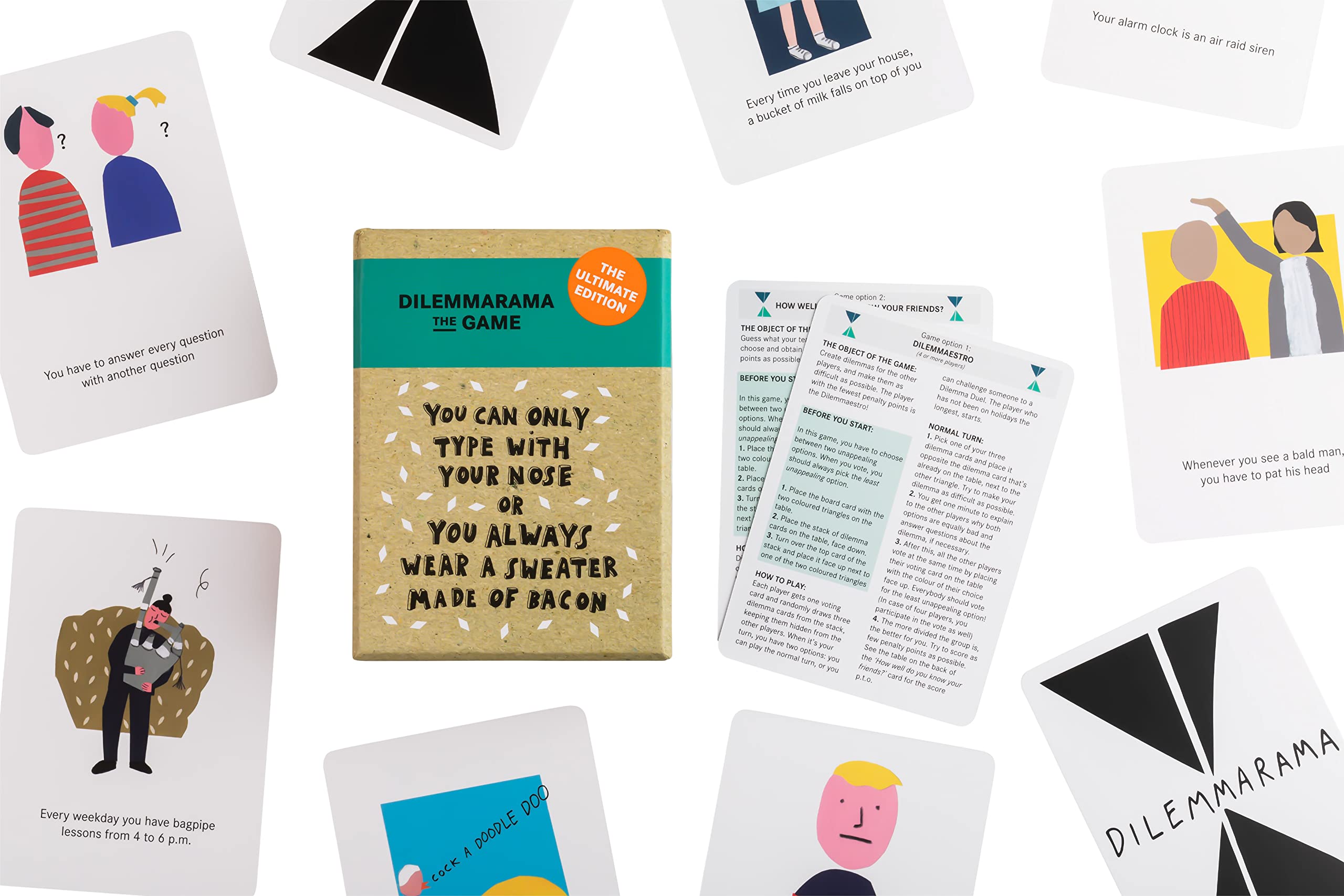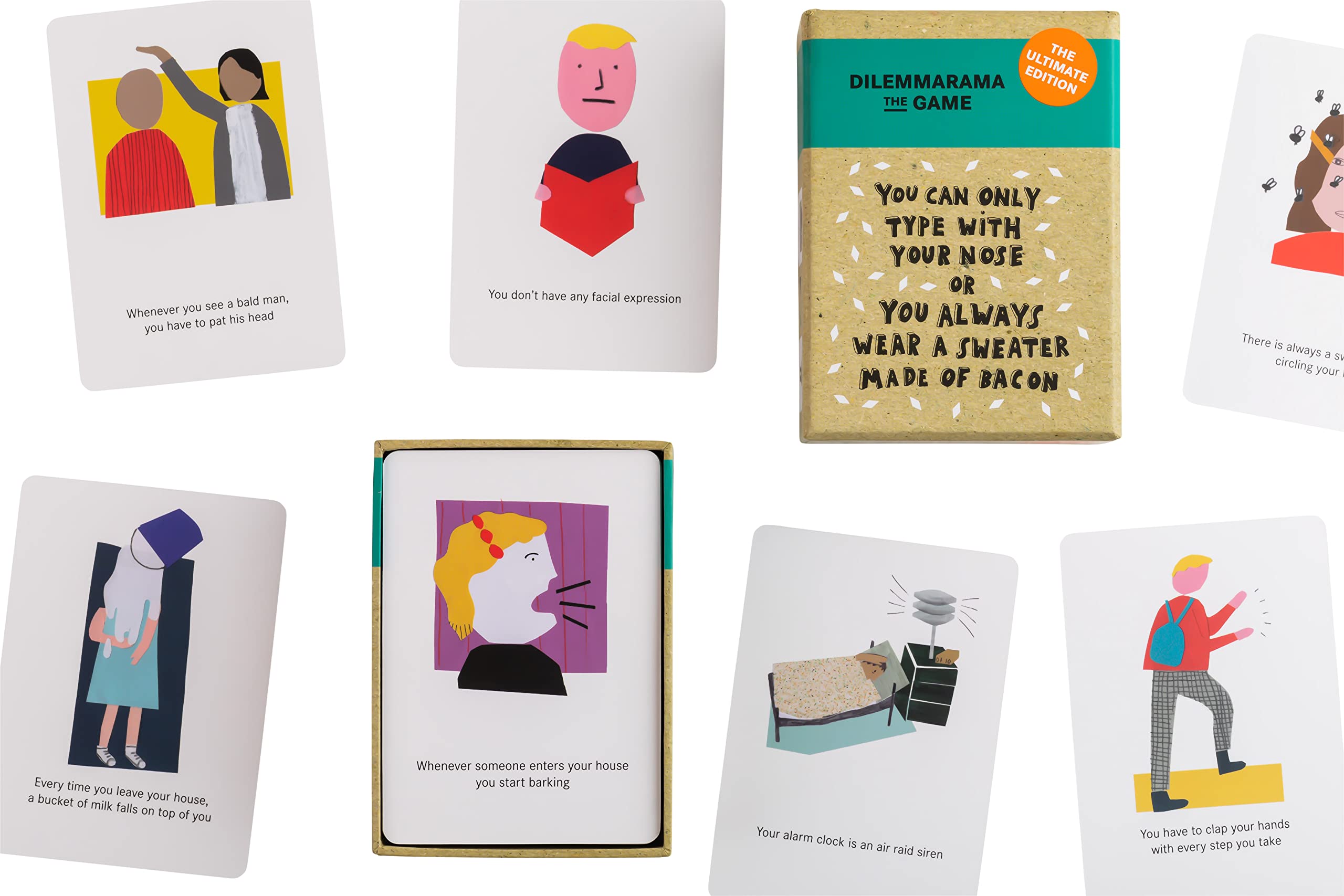 Dilemmarama The Game: The Ultimate Edition
Every time you say goodbye you have to cry OR You can't read time anymore. All the paint in your house is always wet OR You spray toilet freshener all over yourself every day. In this game there is only one real rule: you HAVE to choose! The Dilemmarama's absurd dilemmas will not only make you laugh, but will also cause heated debates and feisty duels amongst friends and family.
There are two game options to choose from, because after all, everything in life is a dilemma. In one of the game options, your goal is to become the Dilemmaestro by creating difficult dilemmas for the other players. In the other option, you play in teams and try to guess what your teammates will choose. And as a BONUS: The Ultimate Edition can be used as a stand-alone deck but it can also be combined with the Original Edition, expanding the game to 120 cards with over 7,000 new combinations.