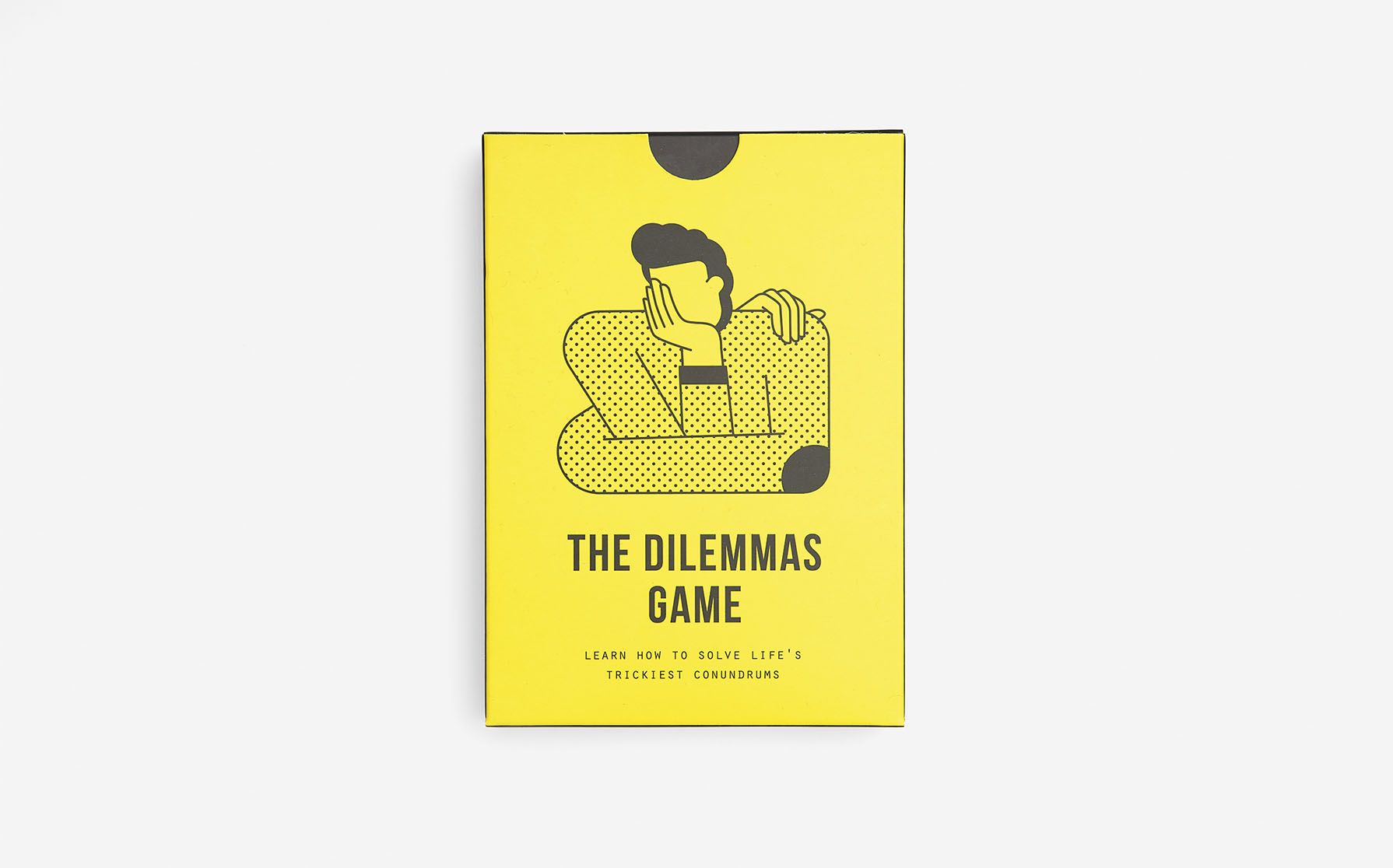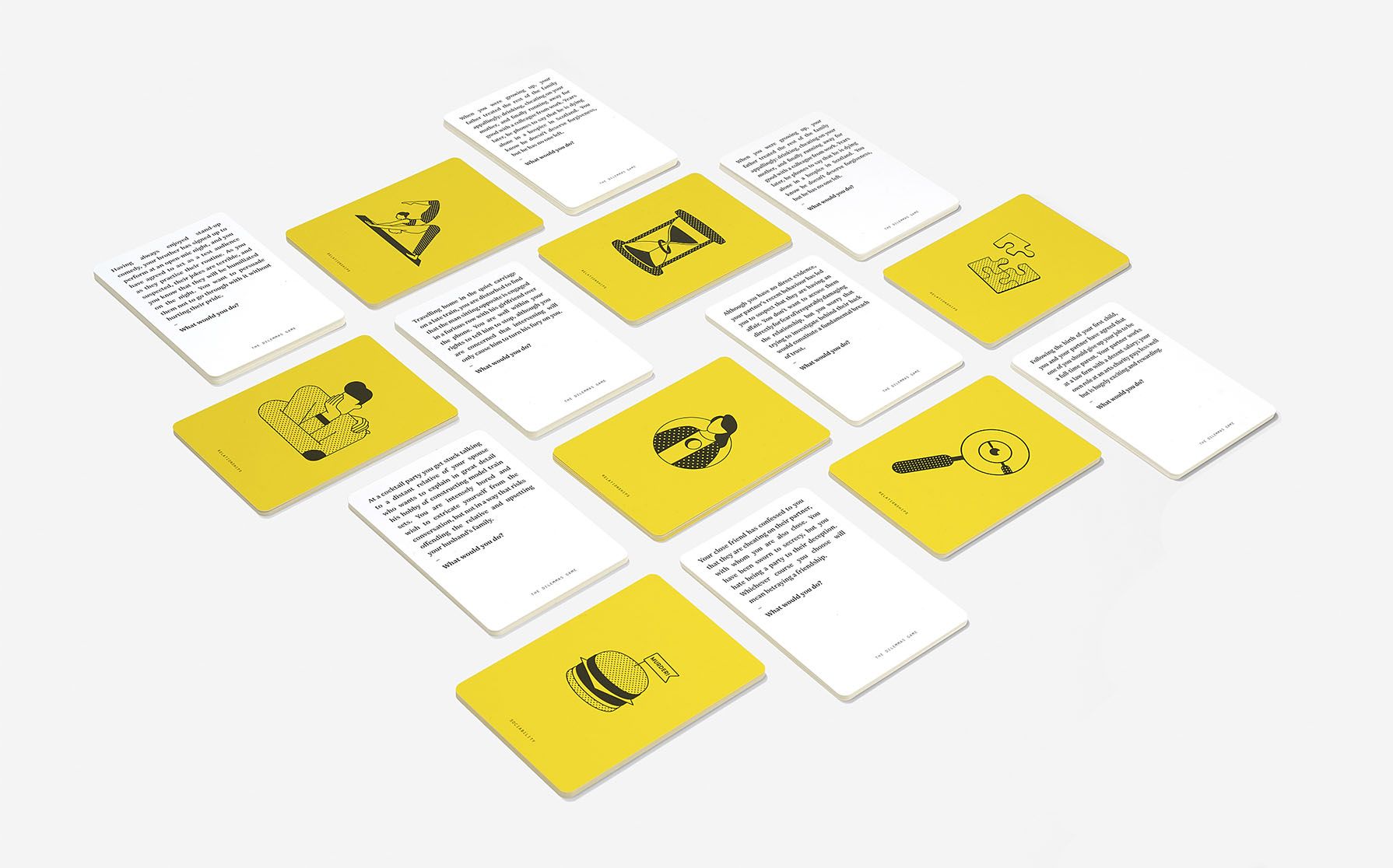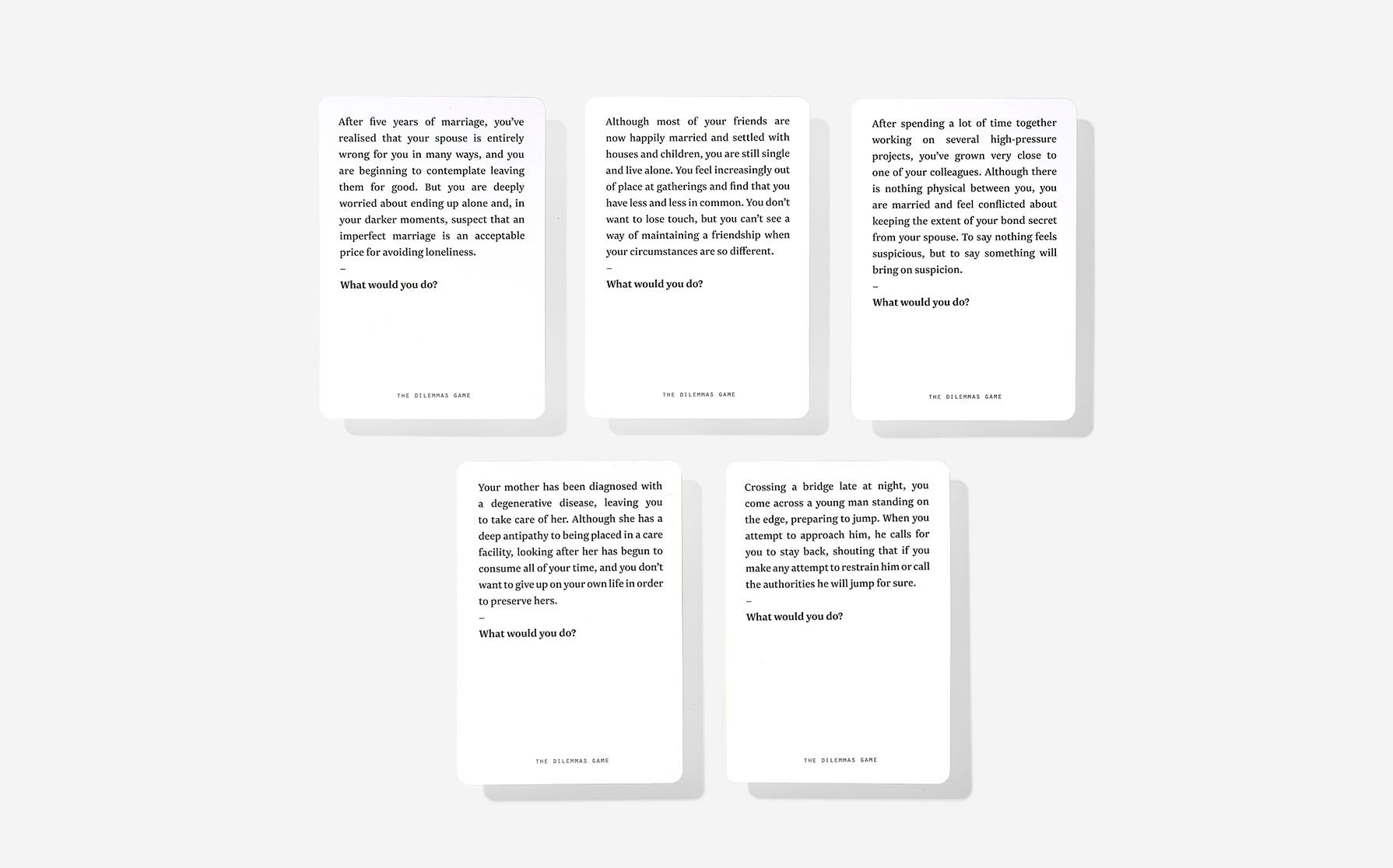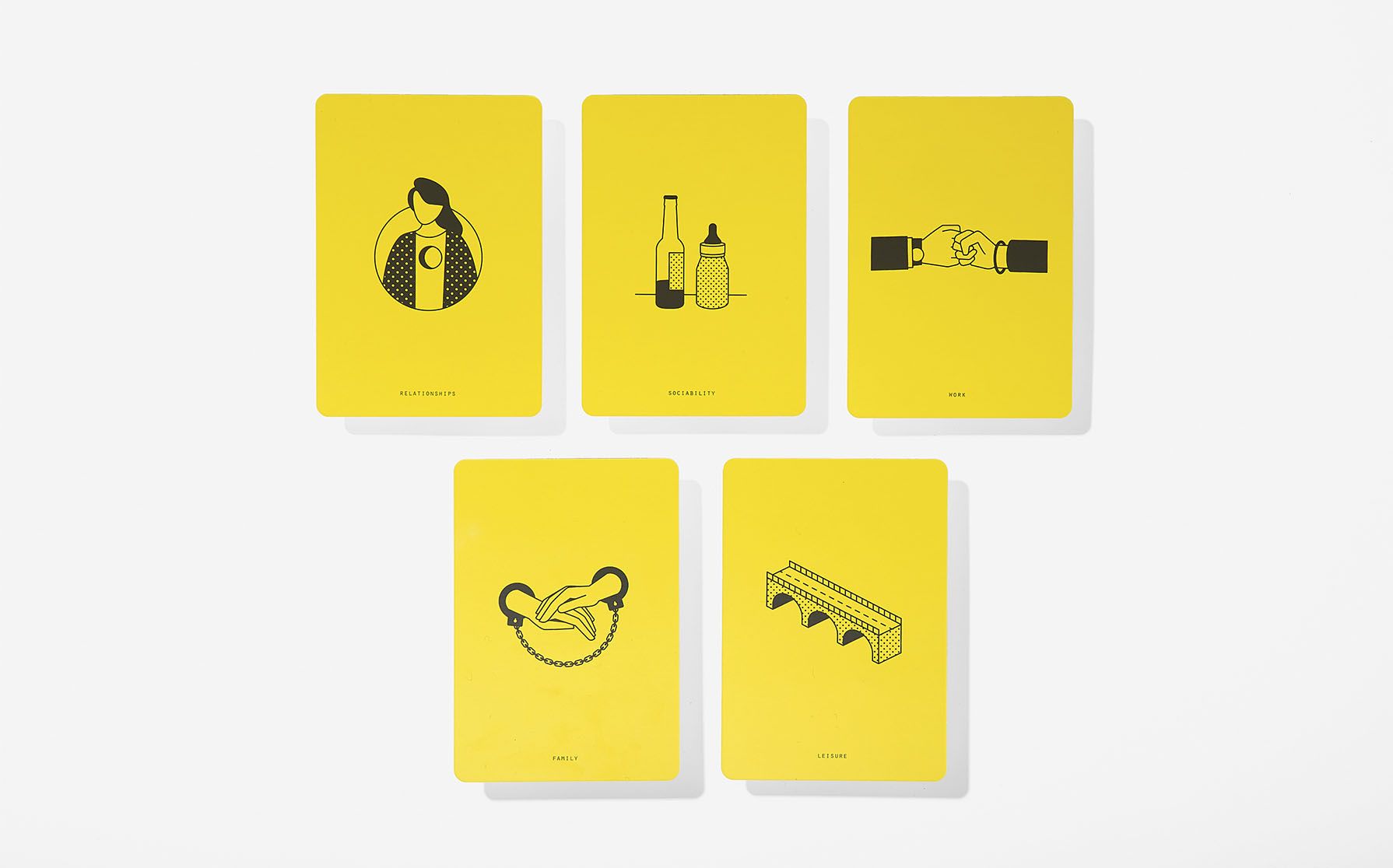 In life, we are regularly faced with dilemmas: complex moral problems for which there are no obvious answers. When a colleague has terrible breath, do we let them know? When a stranger is crying on the bus, do we offer comfort or keep our distance? In such moments, we long for some good advice to help us find a way forward.

The Dilemmas Game invites you to flex your moral muscles and compare your problem-solving skills with those of your friends and family. Players must propose different solutions to 52 common dilemmas, using analogies or drawing on real-life experiences to explain their answers. It's a fun and enlightening way of practicing for the inevitable quandaries of life.

+
52 game cards, boxed.
Instruction card included.
Made in the United Kingdom.