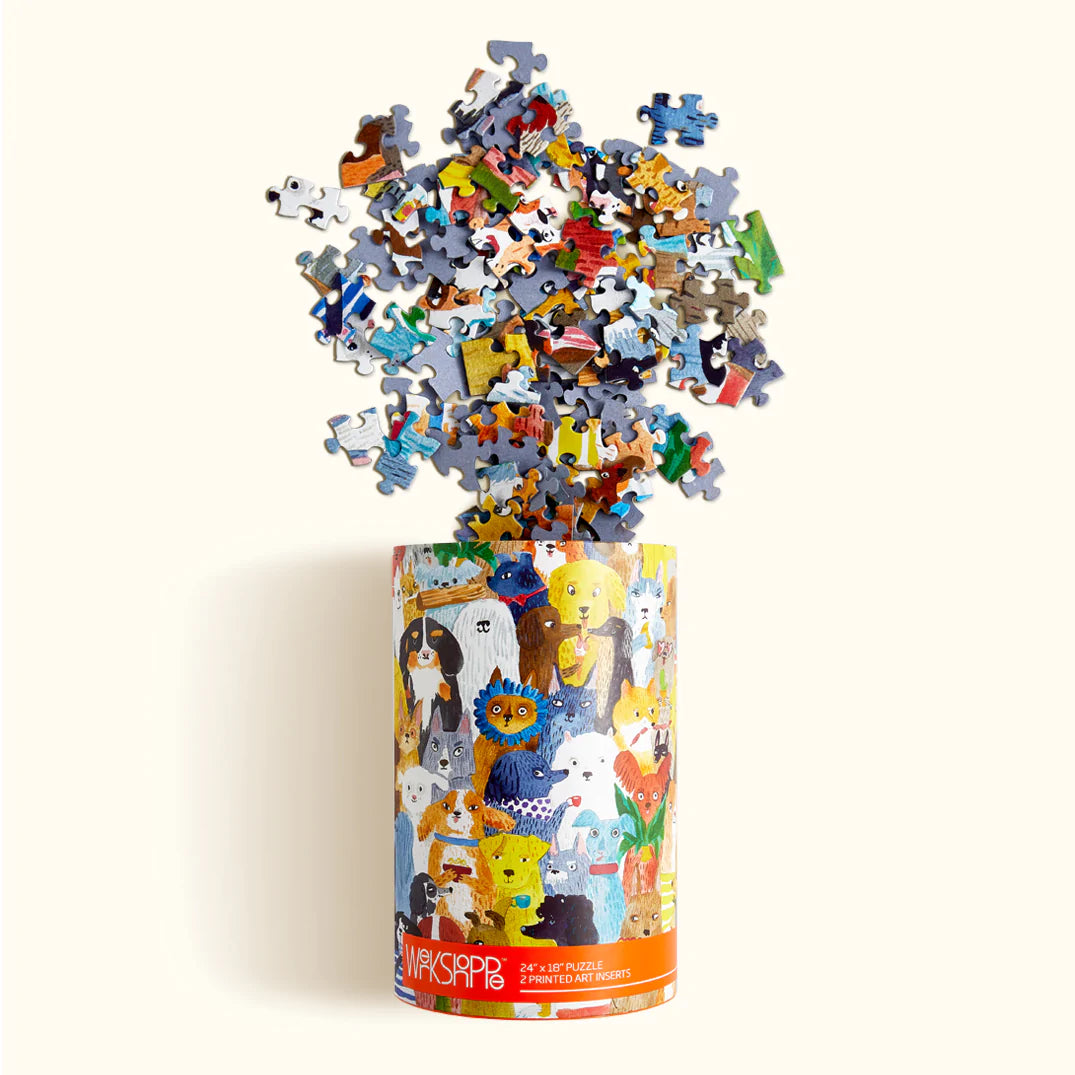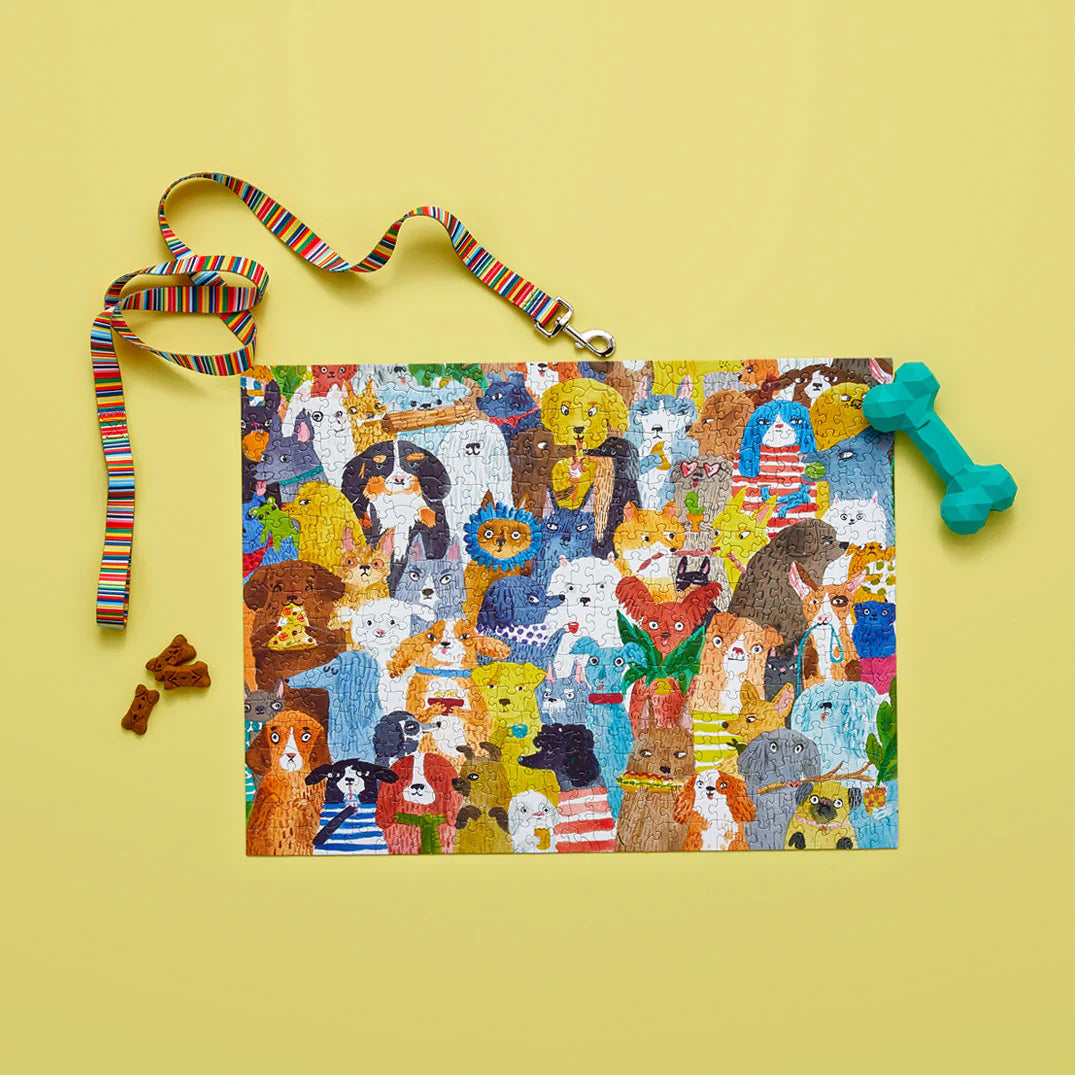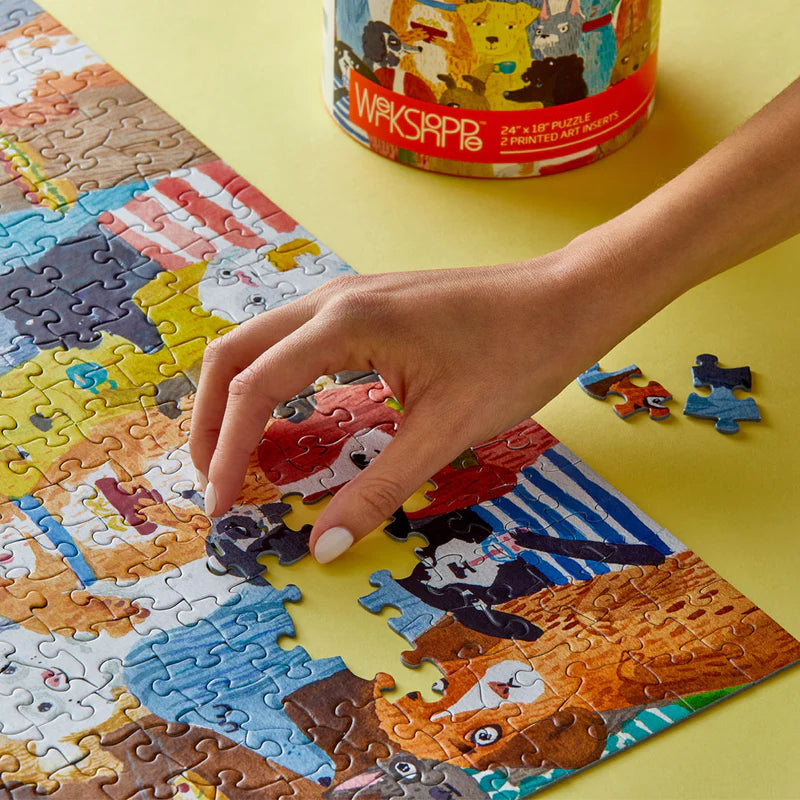 Doggie Daycare 500 Piece Puzzle
Werkshoppe collaborates directly with emerging and established artists to create puzzles that are fresh, fabulous and fun.  Press pause and treat yourself to an engrossing puzzle and an original piece of art!
 +
Art by Luka Va.
500 piece jigsaw puzzle.
Assembled puzzle size: 24" W x 18" H.
Includes 2 reference art inserts.
100% recycled board & non-toxic vegetable-based ink.