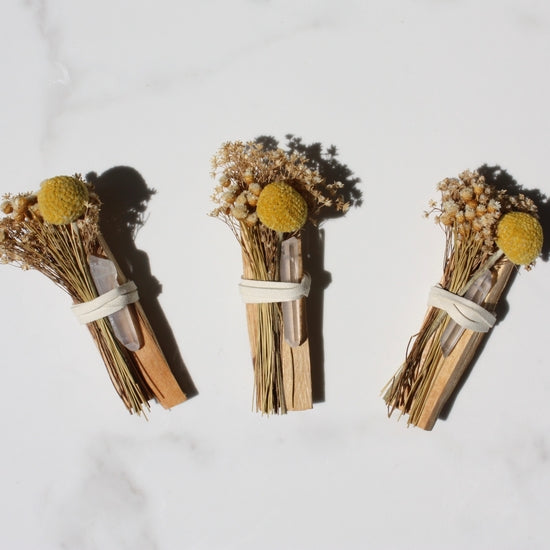 Peruvian Palo Santo and Quartz Bundle
Desert inspired... 2 piece Ecuadorian Palo Santo + Quartz crystal bundle and dried flowers wrapped with love and vegan suede. Known as "Holy Wood," Palo Santo is enjoyed for cleansing and healing properties, keeping energies grounded and clear.
+
Length is 4 inches.
Ethically sourced from Peru.