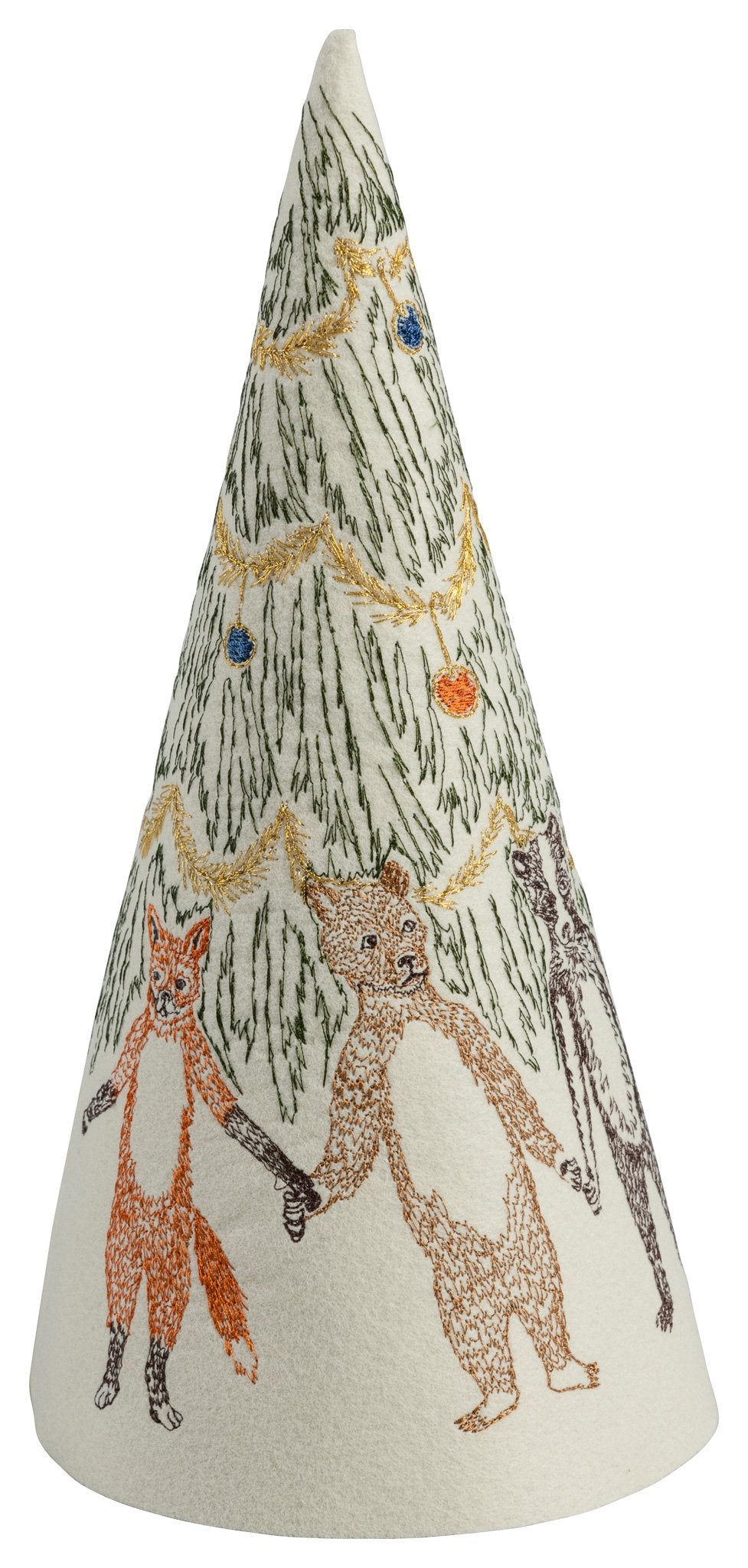 From the top of the Christmas tree and on each of the branches, all the way to the bottom of the trunk are delicately embroidered woodland creatures brimming with excitement on Christmas morning! A unique table top decoration for the holiday season!
+
Measures 8.5" x 5.5".
Linen made from 100% unbleached and undyed natural flax fiber. 

Spot clean or dry clean only.

Embroidery placement varies slightly.