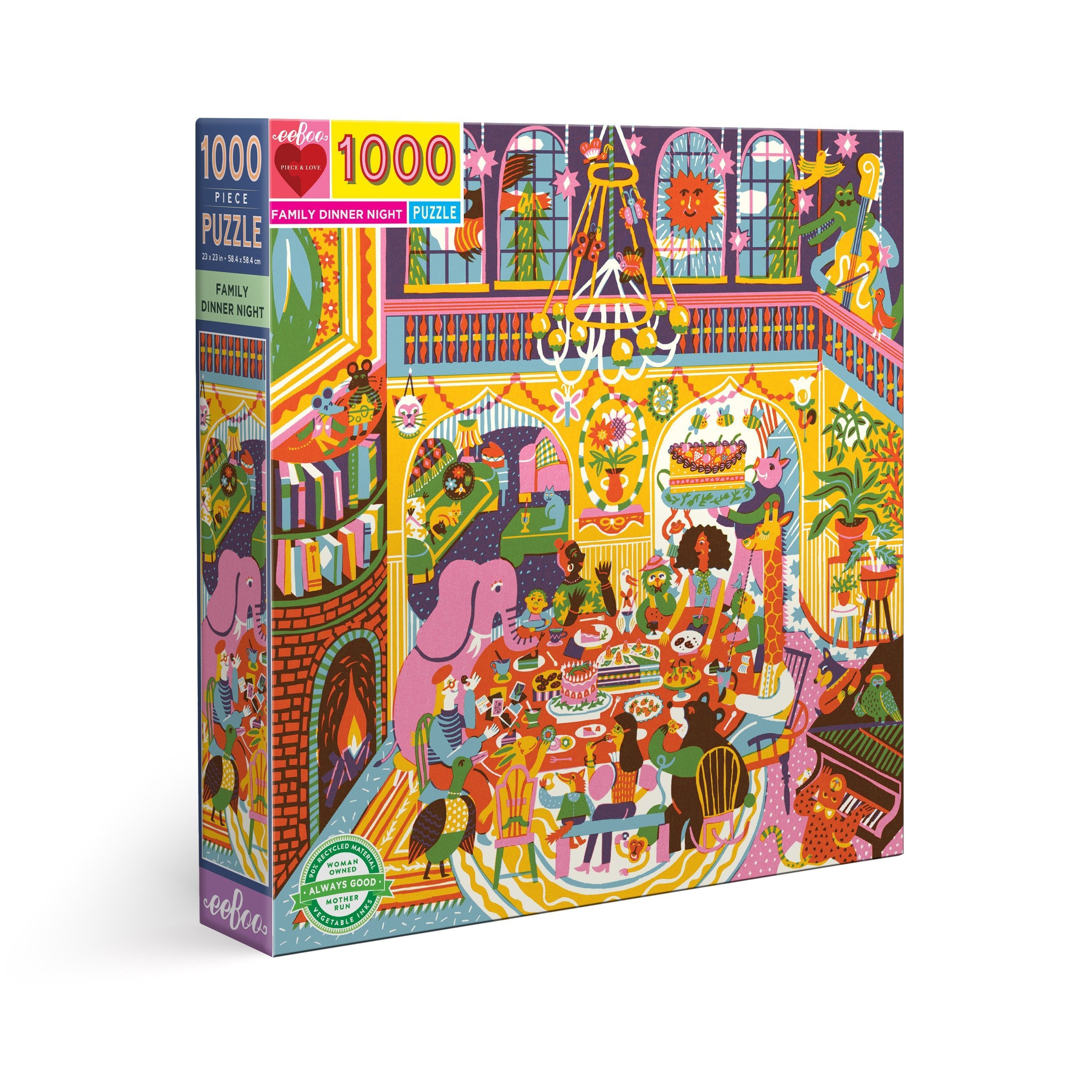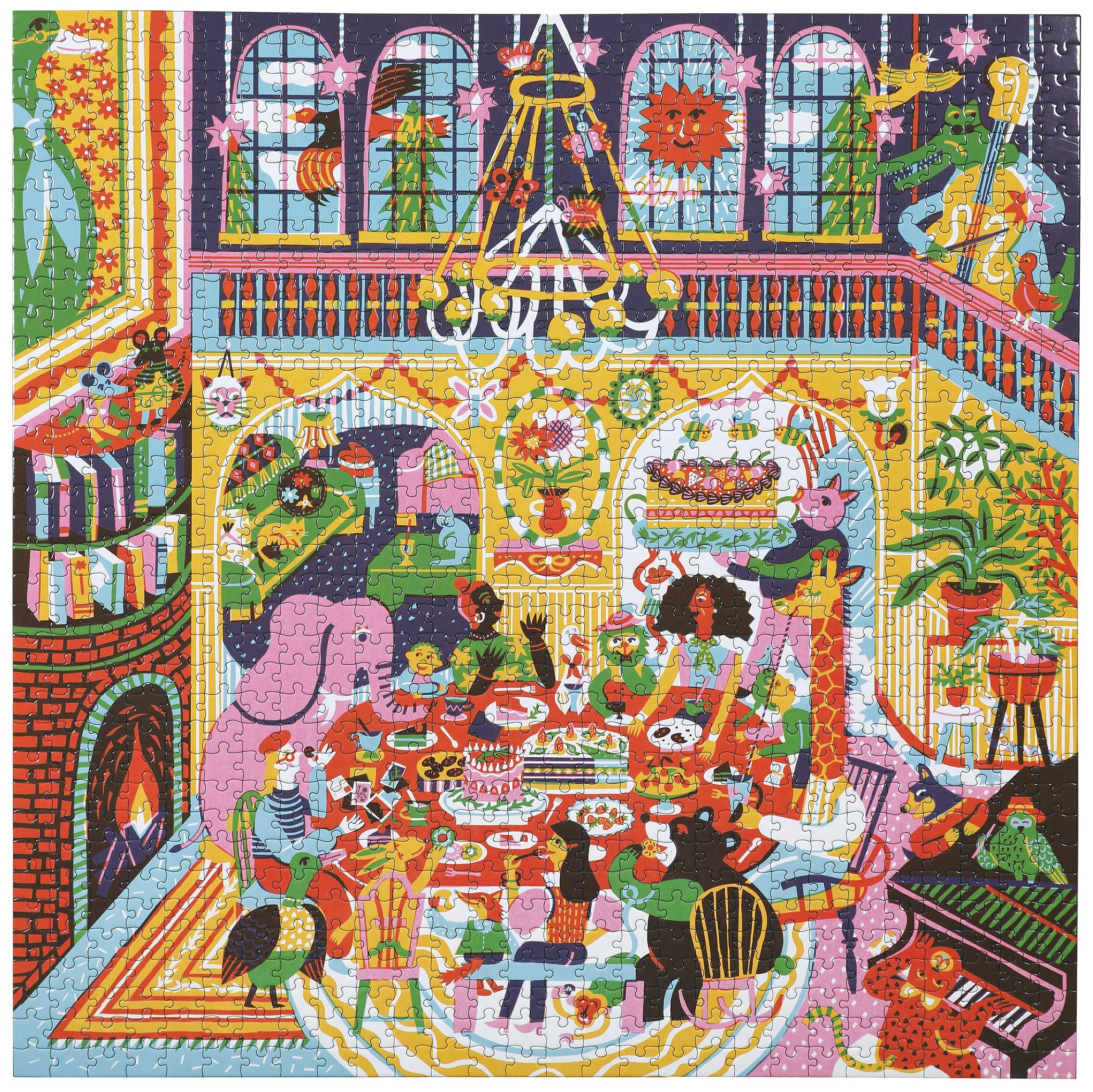 Family Dinner Night Puzzle
Illustrated by the Japanese artist Asahi Nagata, this family dinner party has the most intriguing guests—children, adults, and animals—all eating, singing, and enjoying one another's company. 
With their vibrant, contemporary graphics, Piece & Love puzzles are our favorite line from eeBoo, a woman-owned company creating thoughtfully designed and socially-conscious puzzles for both children and adults. A screen-free, relaxing way to practice contemplative mindfulness or share a gentle cooperative activity with friends and family.
+
1000 pieces.
Fully interlocking.
Printed with vegetable-based inks.
Thick, high quality 90% recycled board.