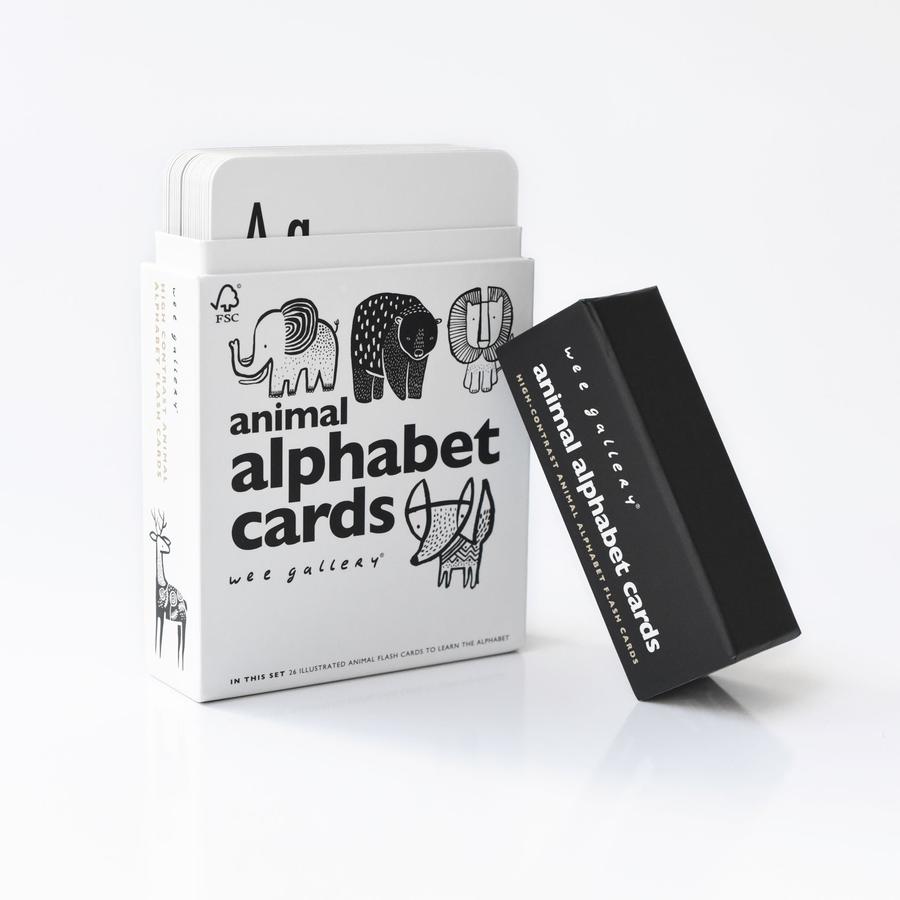 Used as flash cards or as a matching game, these artfully illustrated nature inspired cards will teach letters and numbers while your kids are just having fun! The high-contrast animal illustrations create a mesmerizing display for babies, and the modern style will keep them around until well after everyone learns their ABC's.
26 cards in the Alphabet set, 24 in the Number set.
Each card is 4" x 6".
Printed on thick card stock with rounded corners and eco inks, these cards can withstand lots of use by little hands.