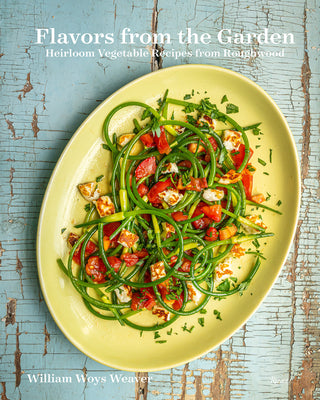 As a trusted expert in the lore of the garden, you can't do much better than celebrated author, chef, and custodian of the Roughwood Seed Collection, William Woys Weaver. With recipes that follow the seasons, each chapter guides the reader from the garden to the kitchen to the table, an invaluable and enjoyable resource of growing, harvesting, cooking, and preserving knowledge.
 
Comforting dishes included here range from fresh salads, slaws, and stir-fries to hearty soups and baked goods. Conserves, marmalades, and pickles preserve peak-season produce for yearlong enjoyment.
Weaver's plant-centric recipes include Pennsylvania Dutch favorites as well as inspirations from his global travels. With each bite, these recipes present the delicious biodiversity of local produce and careful preparation. Essays and sidebars enrich the reader's experience with practical tips on the proper treatment of ingredients. 
+
Hardcover.
208 pages.