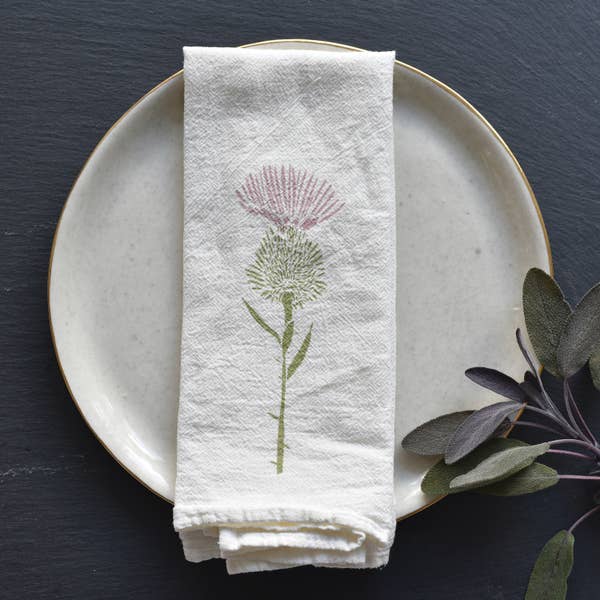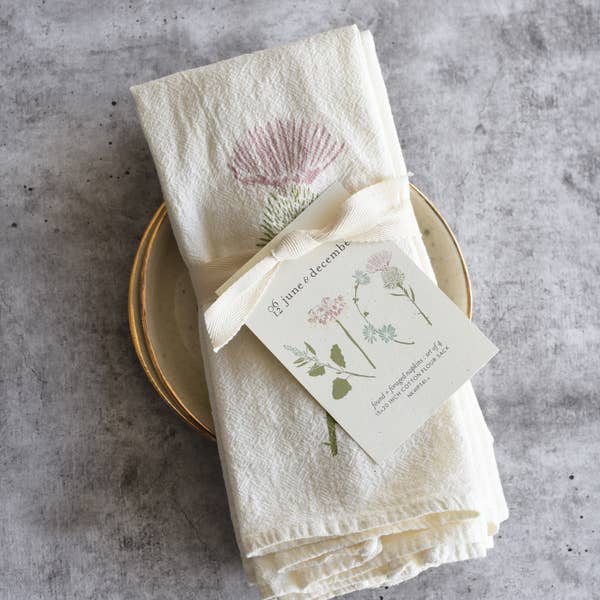 Found & Foraged Napkin Set
Add some wild finds to your tablescape with thistle, wild onion, lambs quarters and chicory. With two designs on every napkin, each side displays a different design when folded, allowing for versatility with table settings. Individually screen-printed by hand on flour sack cotton, they are uniquely soft and absorbent and safe to bleach, so they'll hold up in the busiest of kitchens and messiest of tables!
Set of four napkins.
100% flour sack cotton.
Screen printed using eco-friendly, water-based inks.
Bleach + iron safe.
Made in USA.