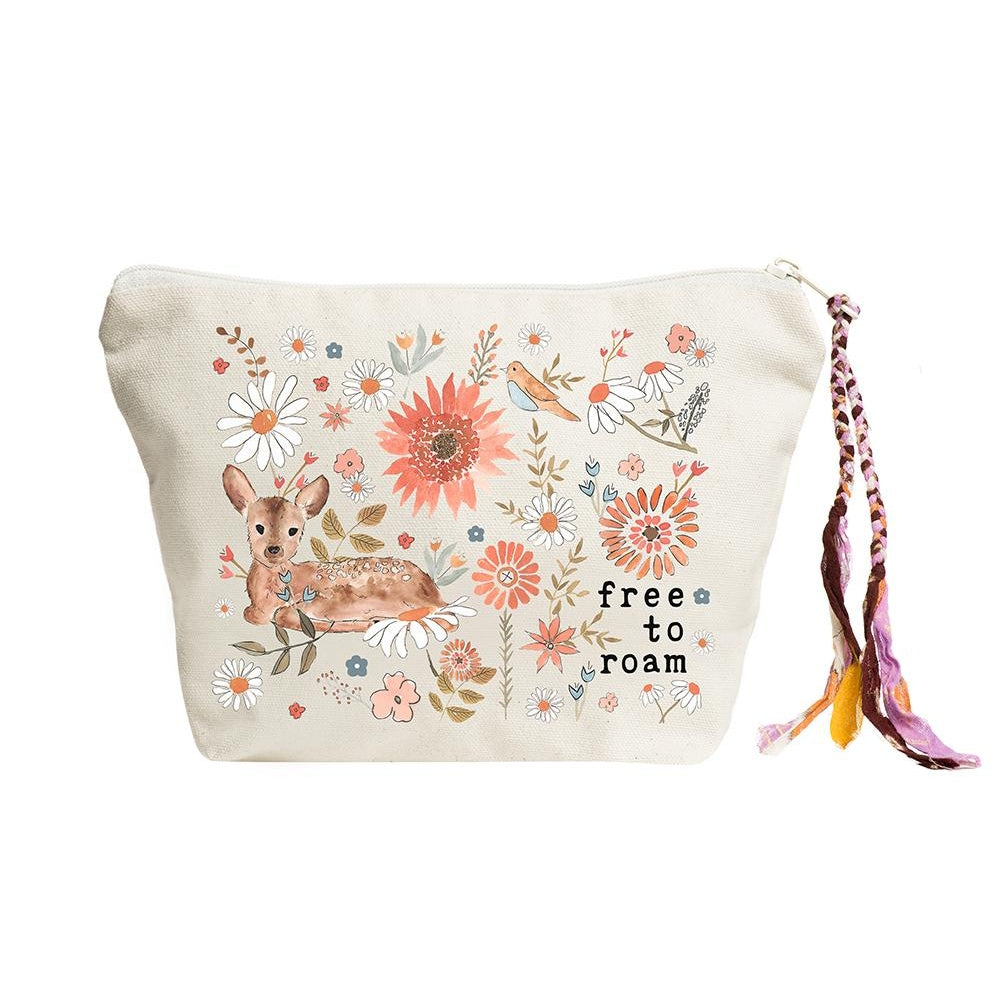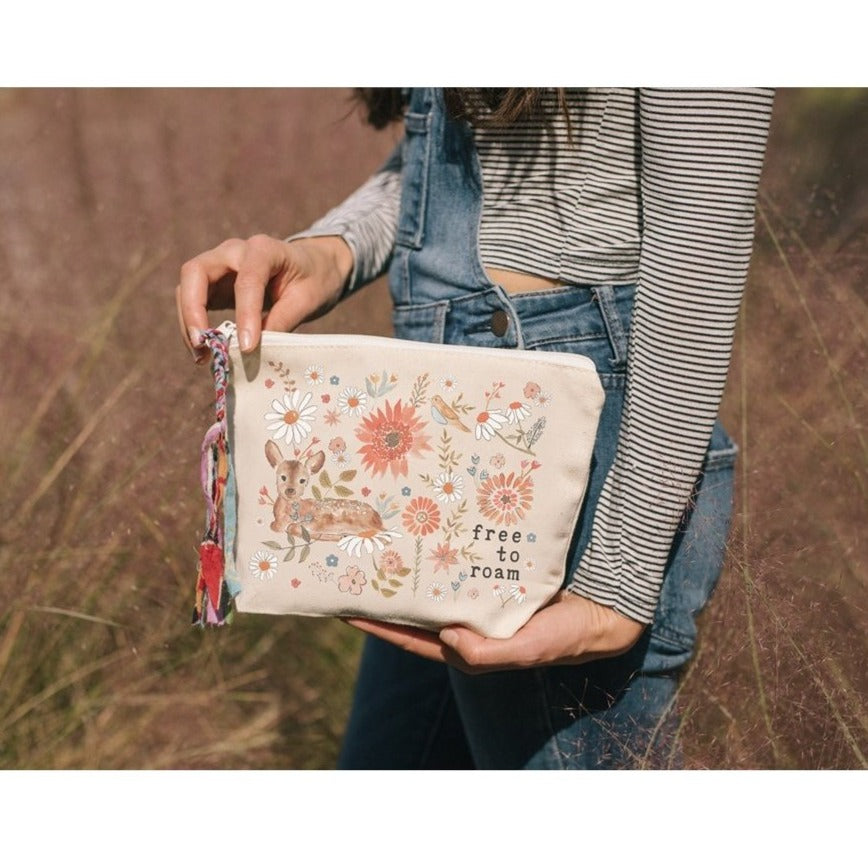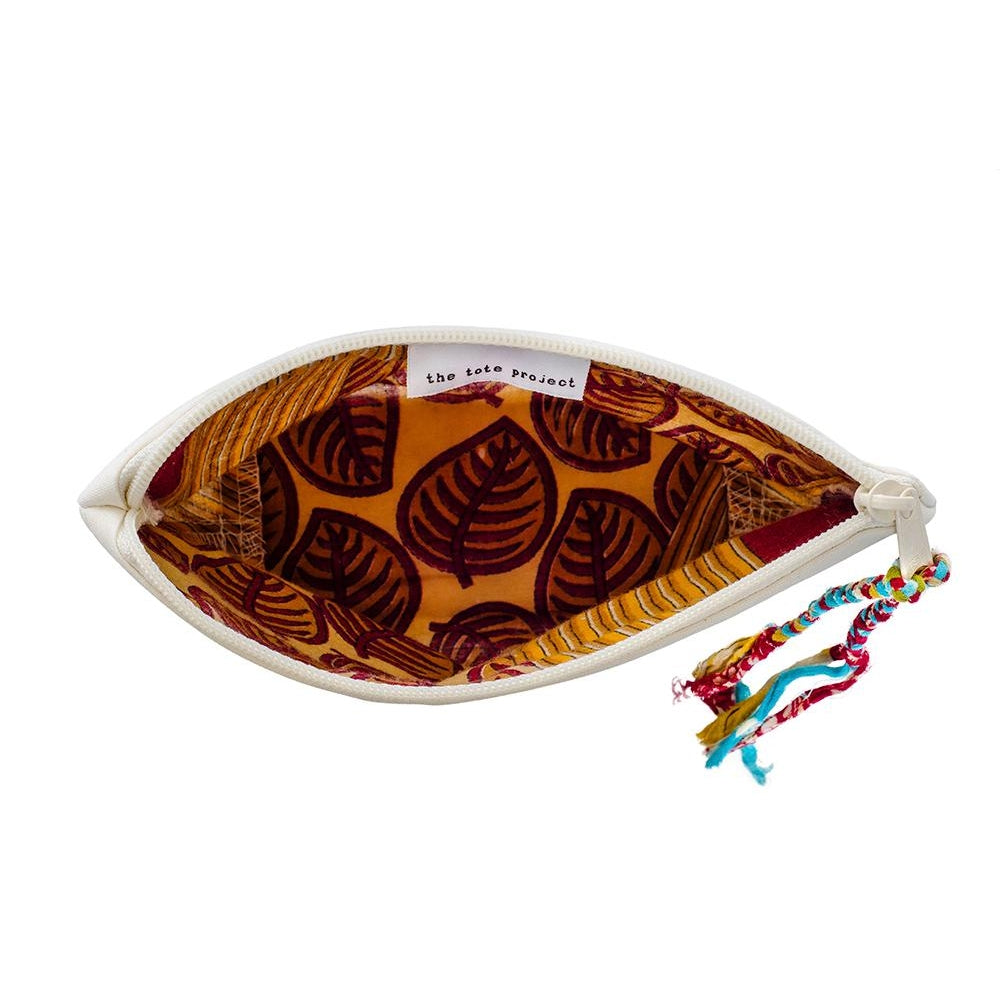 Organize your goods and do some good at the same time, with a Free to Roam Utility Bag! Handmade in India by women who have escaped human trafficking, the bags are made of 100% organic cotton and recycled saris. The Tote Project hires the women, designs the bags, and donates 10% of their gross profits to Two Wings, a non-profit organization that uses education, mentoring and life coaching to empower at risk youth and survivors of sex trafficking to pursue their dreams. 
+
Approximately 6.5" x 10" x 3.5"
Fair trade certified.
Printed with water-based, eco-friendly inks.
Zip closure.
Please note: as the tassel and lining are made from recycled saris, they will vary from bag to bag and yours will be unique.