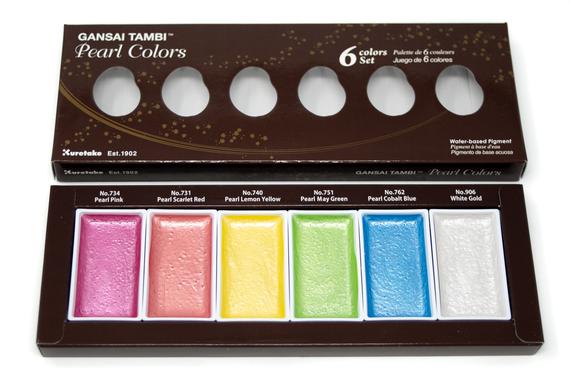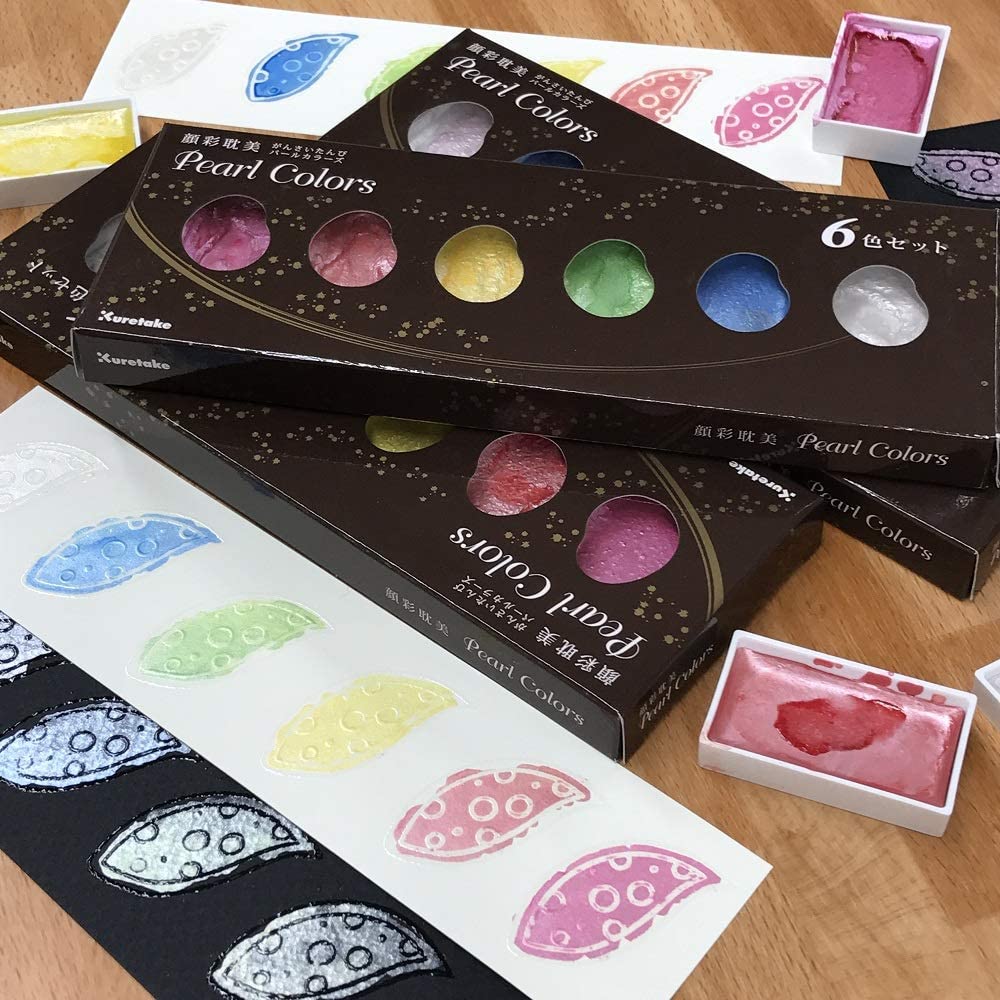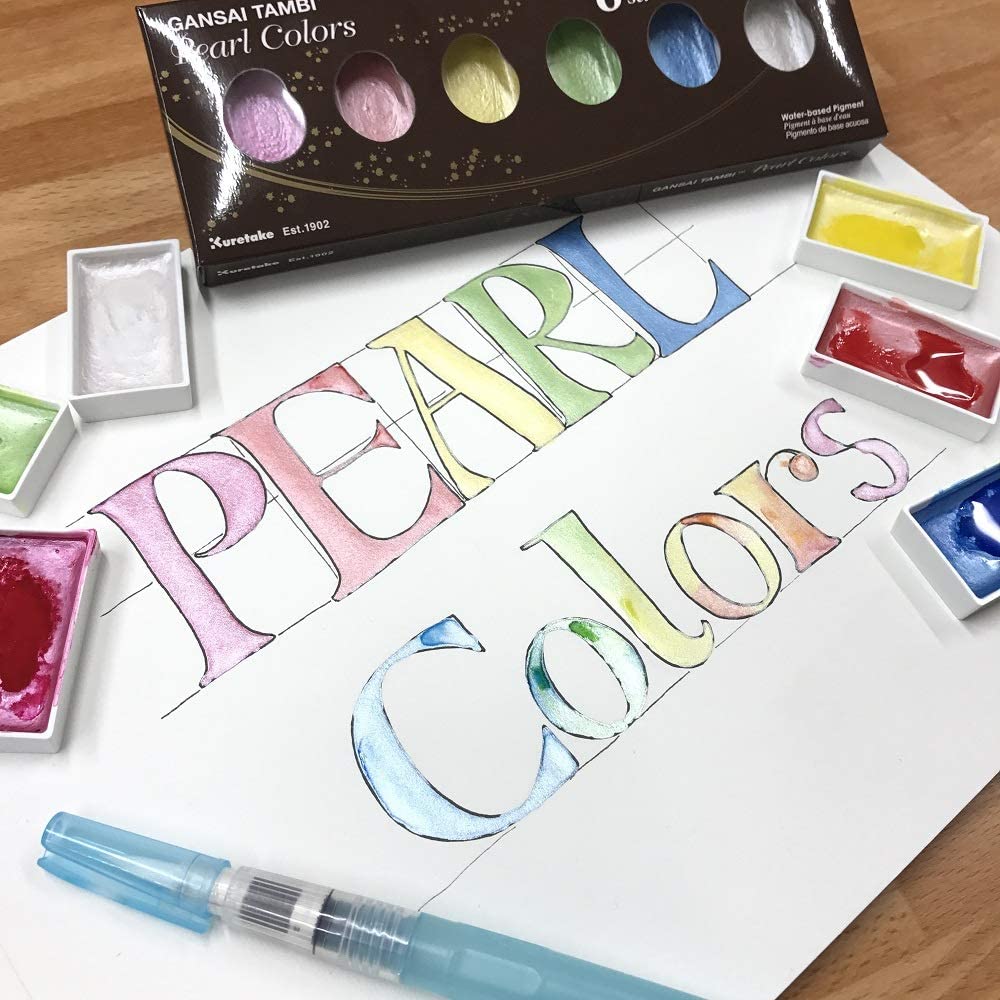 Gansai Tambi Pearl Watercolor Set
Kuretake Gansai Tambi watercolors were designed for professional artists and crafters, but they can be enjoyed by novices and experts alike. This set features lustrous pearlescent and reflective effects, especially visible when used on black or colored paper. The non-toxic, water-based paints are lightfast and ideal for sketching, illustration, sumi-e, cards, and more! Each watercolor block comes in an individual tray that can be removed from the palette during use.
This set includes six colors: Pearl Pink, Pearl Scarlet Red, Pearl Lemon Yellow, Pearl May Green, Pearl Cobalt Blue + Pearl White Gold.