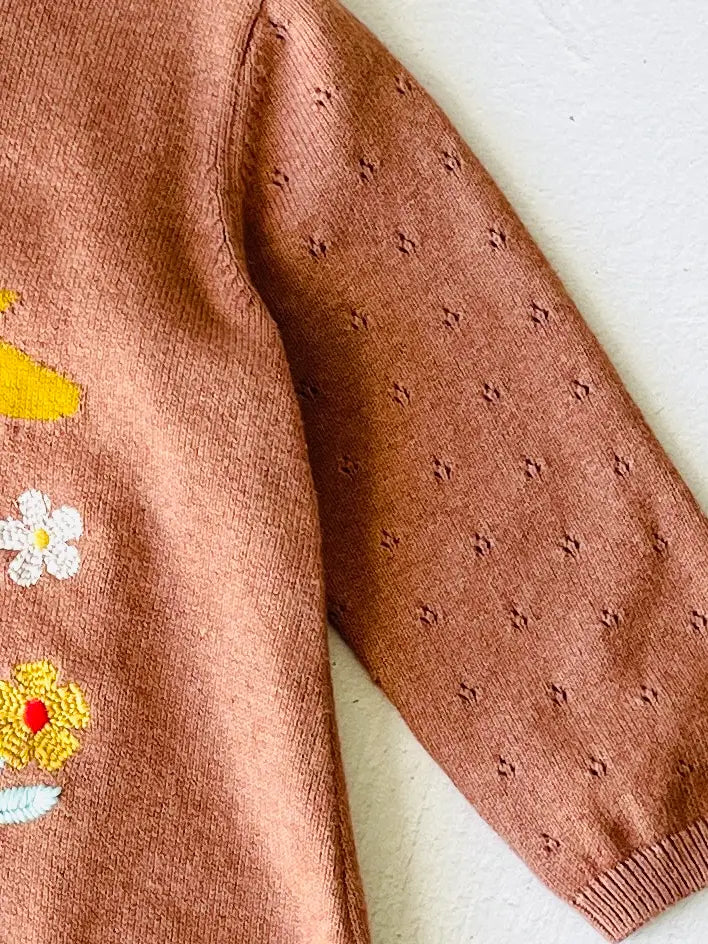 Giraffe Embroidered Baby Sweater Dress
Viverano, an American brand, was founded in 2013 with the simple idea of producing eco-friendly, pure and organic baby clothes. Known for their soft hand feel and high quality, Viverano materials are comprised of small-farmer co-op sourced organic cotton with a mission to support & improve rural livelihoods. Lovingly designed in USA & ethically produced by artisans at a GOTS certified facility in India.
+
100% organic cotton.
Made in India.