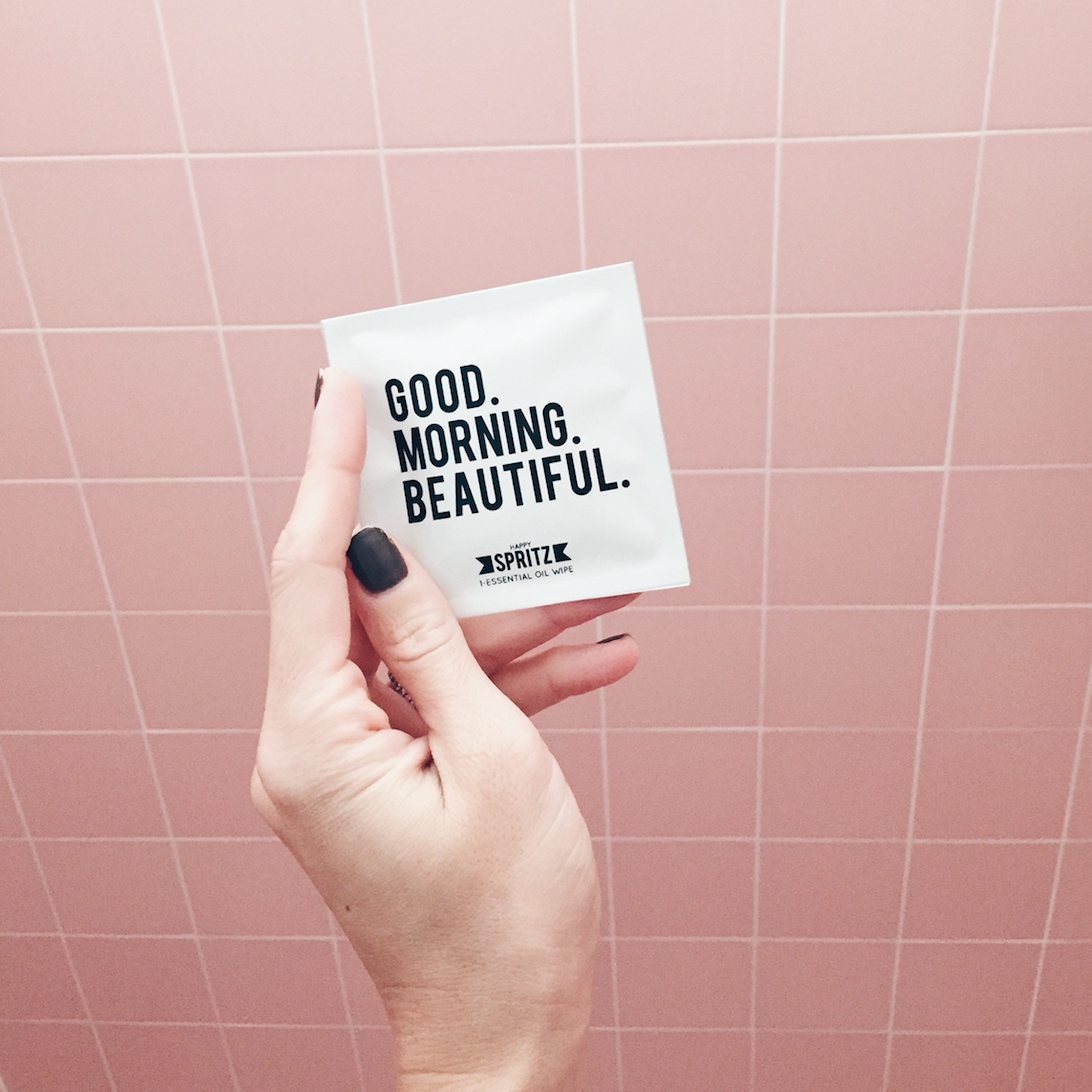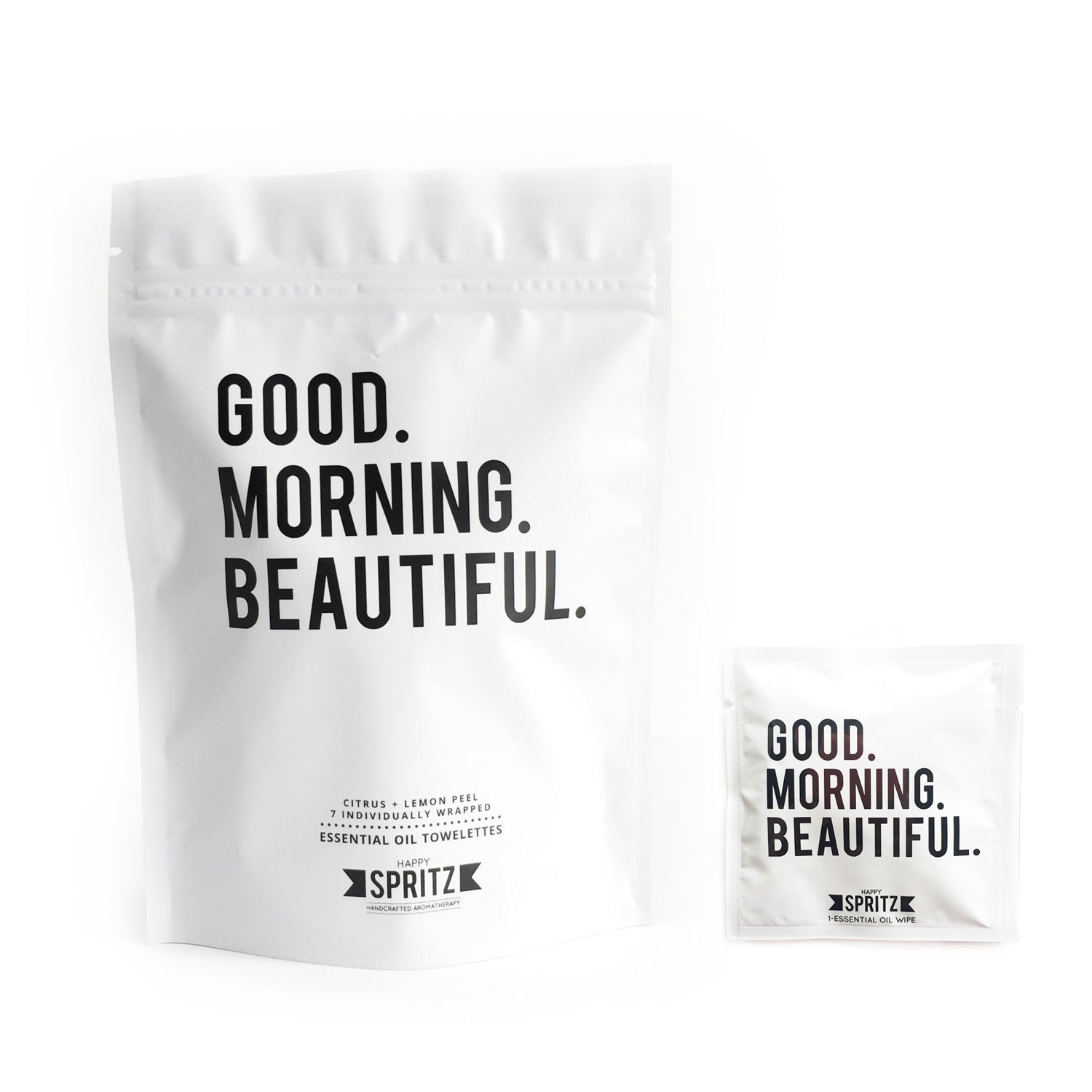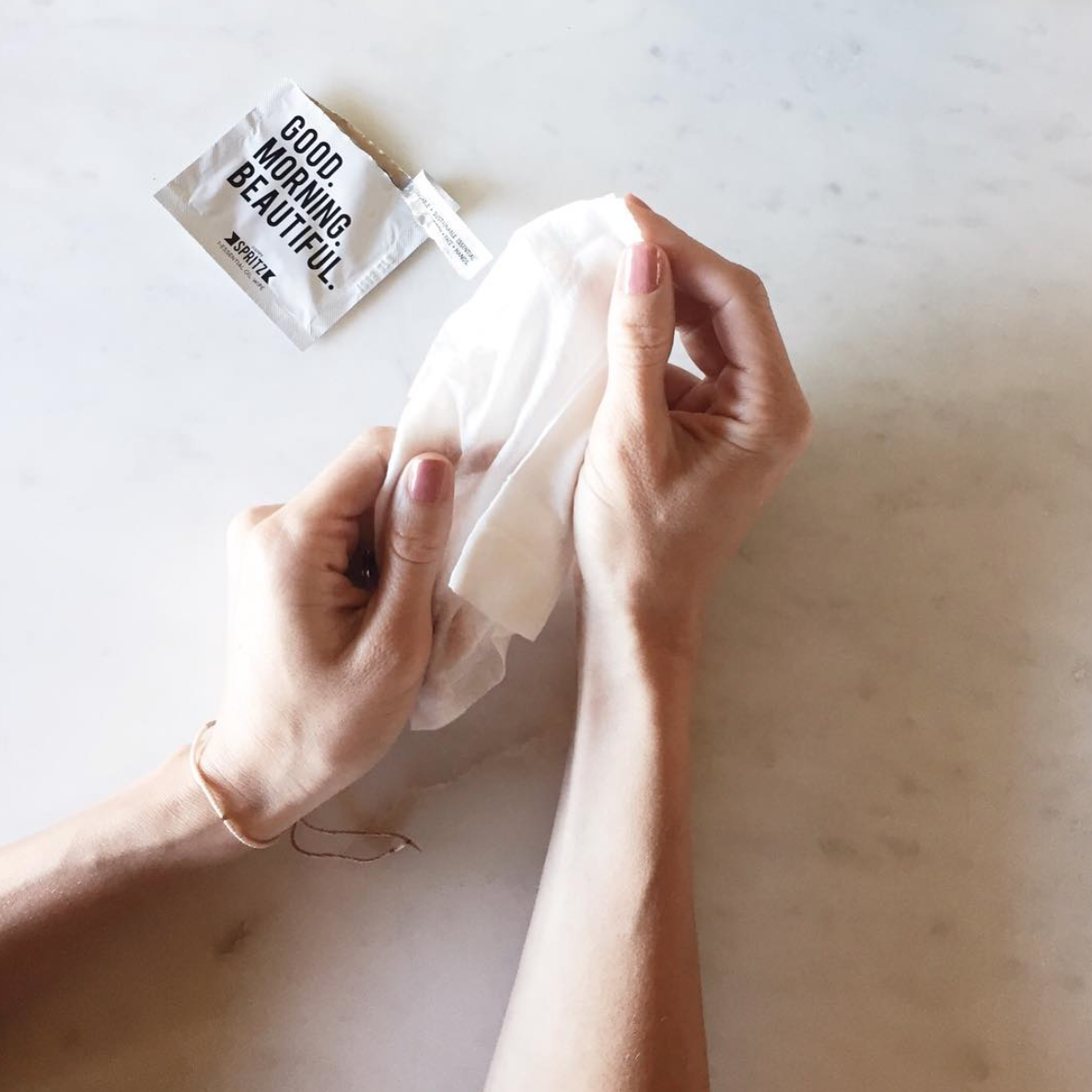 Good Morning Beautiful Towelette
Made using 100% biodegradable and sustainable plant fibers and combined with premium steam distilled essential oils, these uplifting and energizing towelettes are designed to be used directly on your face and body, and are great for your morning ritual, WFM or at the office, and after workouts and all sweaty adventures. Look yourself in the mirror and say, "Good Morning, Beautiful!"
Keynotes: organic citrus + lemon peel.
Vegan + cruelty free.
Made in the USA.