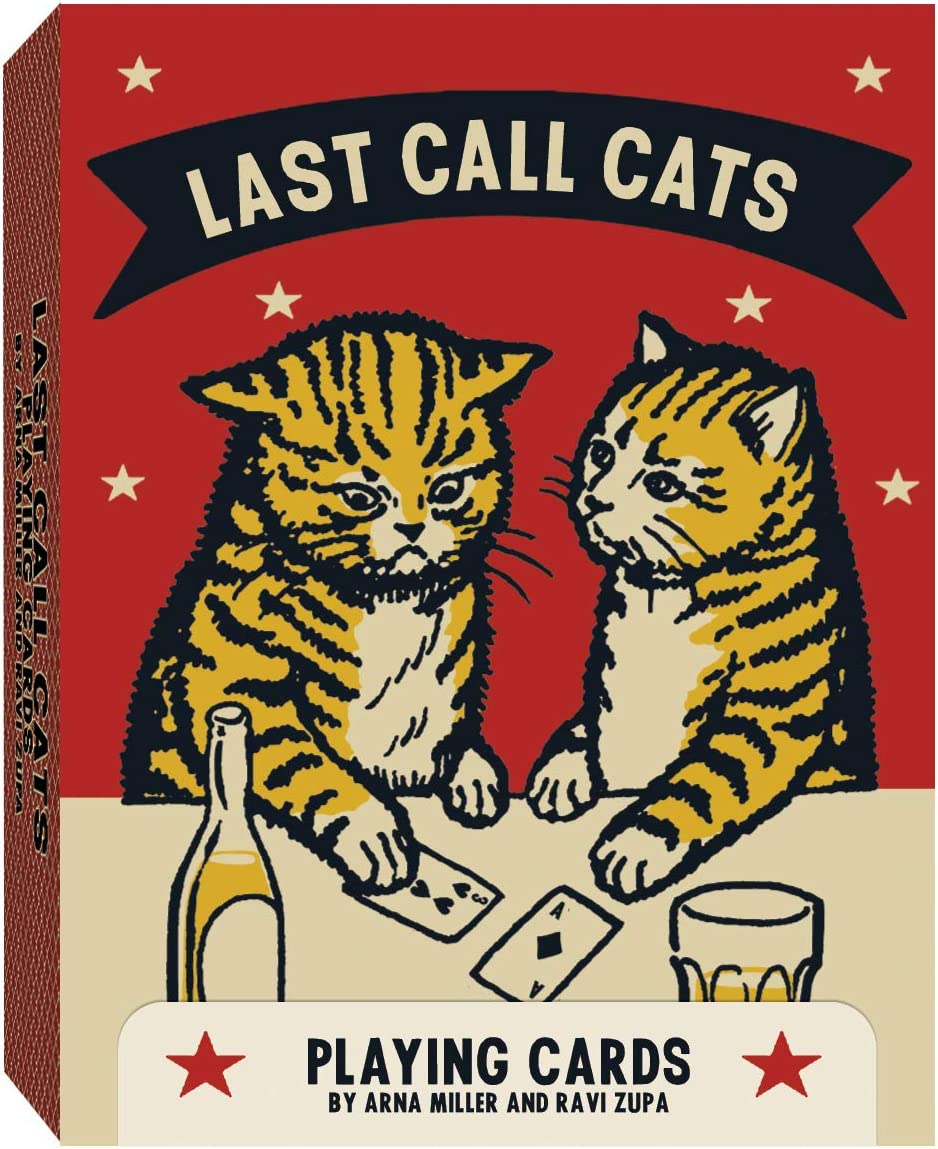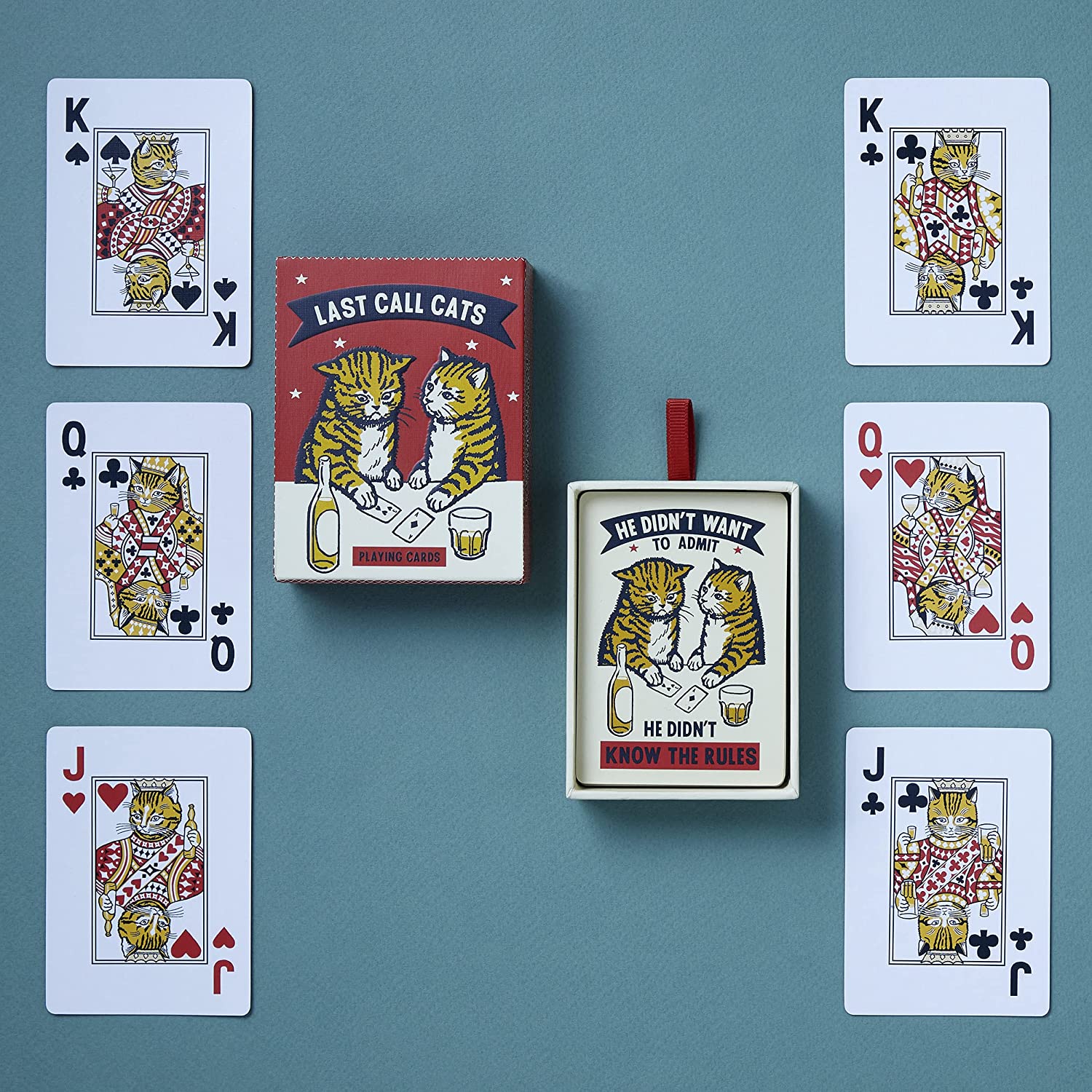 Last Call Cats Playing Cards
Add a little life to your card games with this deck featuring images of bar-crawling cats, designed by artists Arna Miller and Ravi Zupa, based on their bestselling series of block printed matchboxes. The cards are printed with a premium blue core for durability and good shuffleability, and include a unique card back design and custom court cards and two Jokers, all packed in a sturdy slide-out box. 
Includes: Deck of 52 standard playing cards plus 2 jokers.