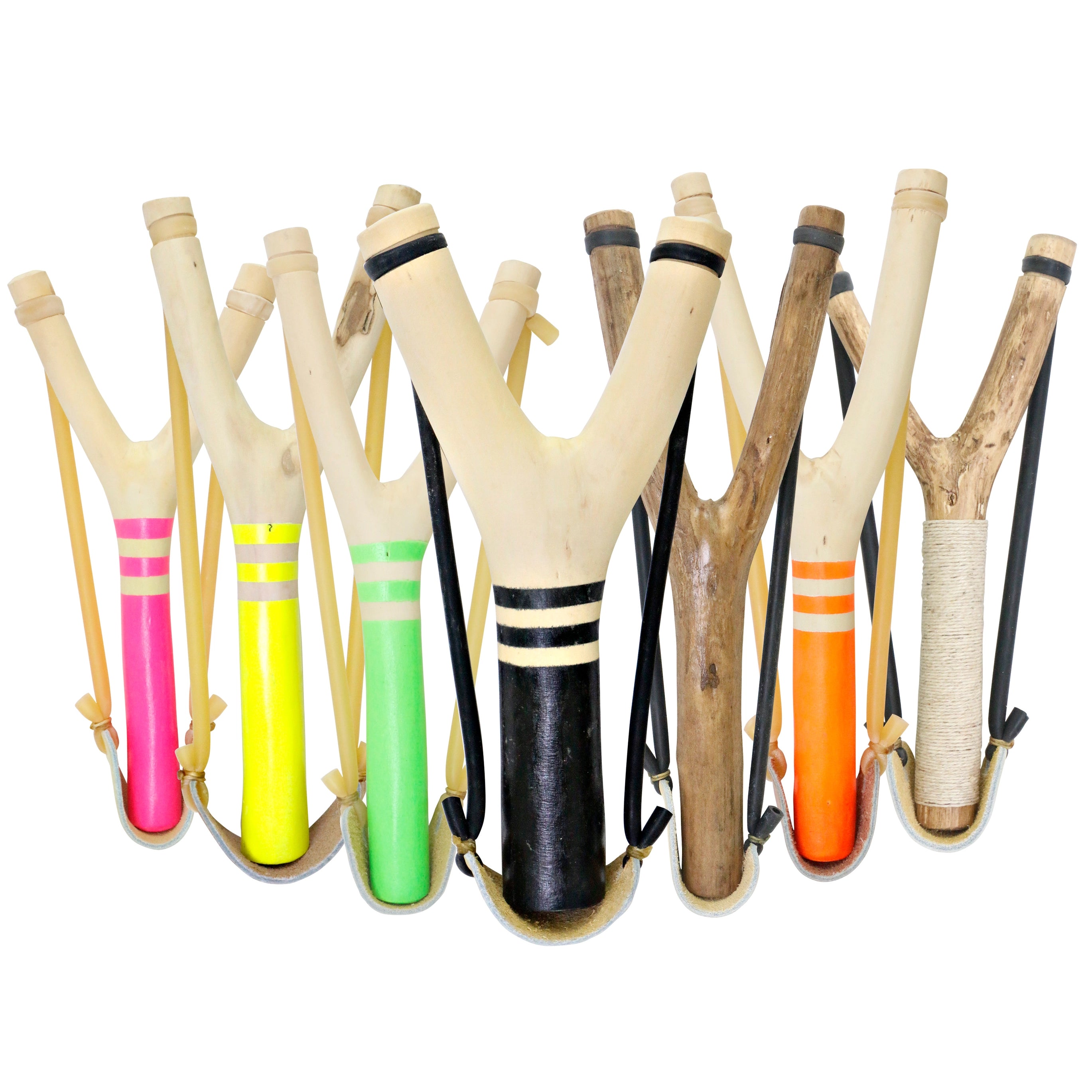 Perfect for every 8-year-old (or the 8-year-old inside everyone), each one-of-a-kind slingshot creation is handmade, lightly waxed and outfitted with a faux leather pouch and stretchy latex tubing. Colors and styles will vary, but we promise to pick out a good one for you. Pair it with our felt ammo balls and... let's make some mischief, people!*
Approximately 7" tall and 3.25" wide.
*Yeah, about that mischief: For ages 5 and up. Adult supervision required. Inspect for any signs of wear, brittleness, or breakage. Shots may ricochet. Basically, keep your eye out when using.