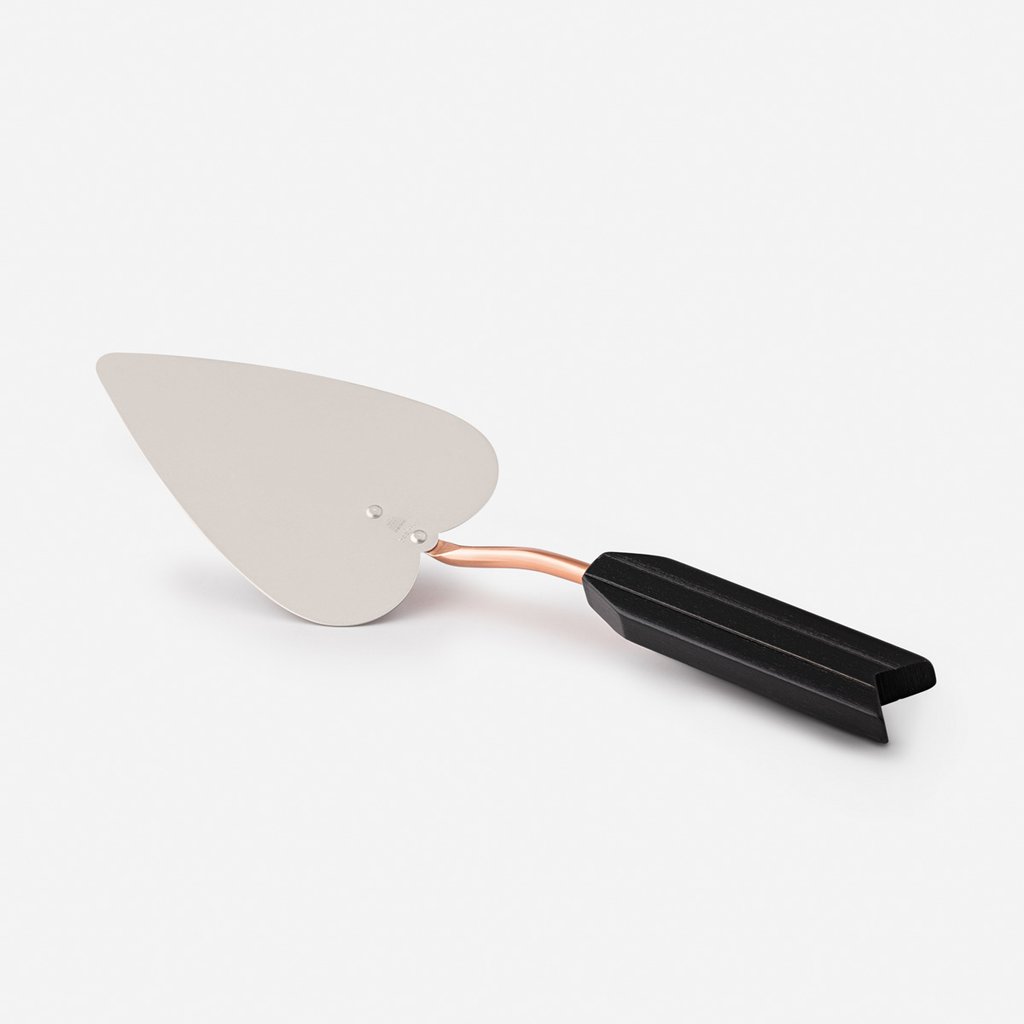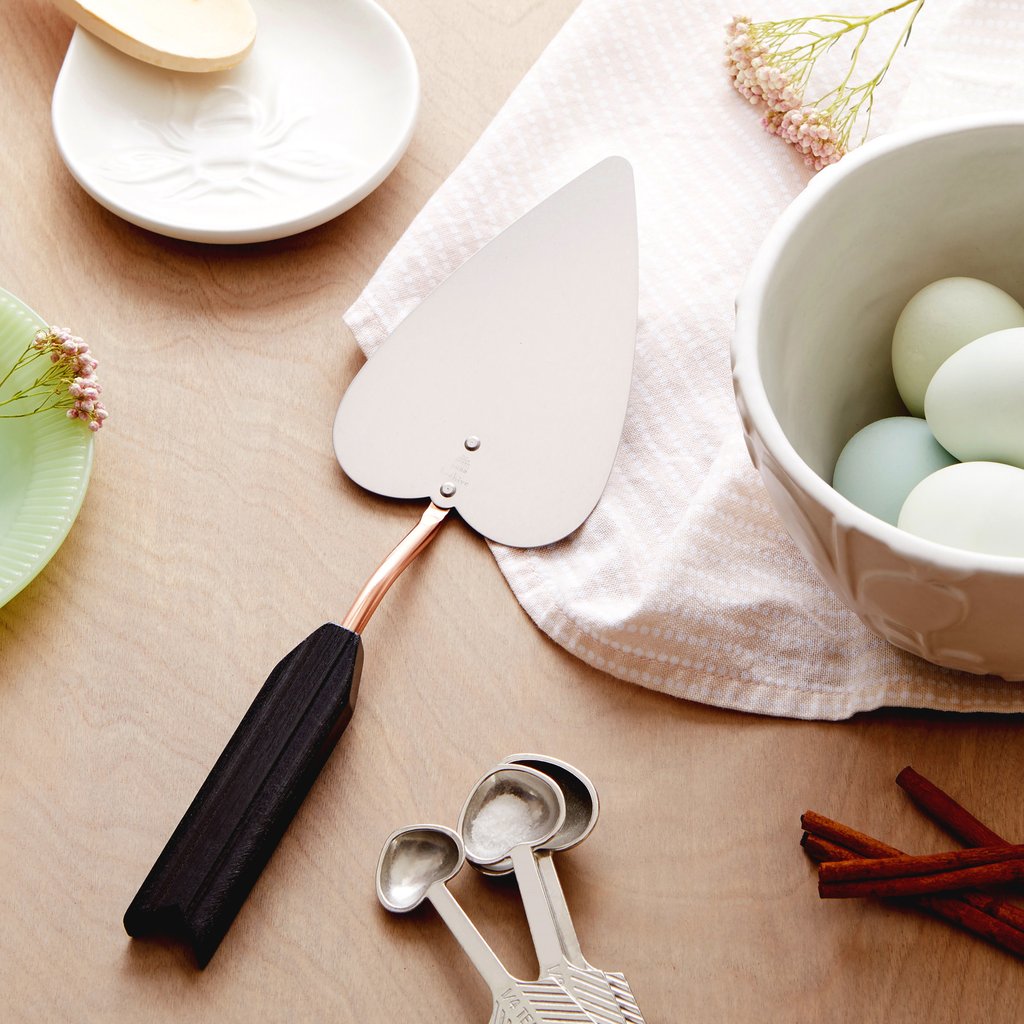 Handmade, one by one, our heart-shaped cake server is perfect for holidays or any special celebration and just a generally sweet addition to the dinner table.
Fully express your cake love. Or your pie love, if you swing that way.
 +
11" x 3 1/4" x 1 1/2". Just the right size for a heaping slice o' pie.
Stainless steel and copper with a wooden "arrow-feather" grip.
Please hand wash.
Handmade in the USA.