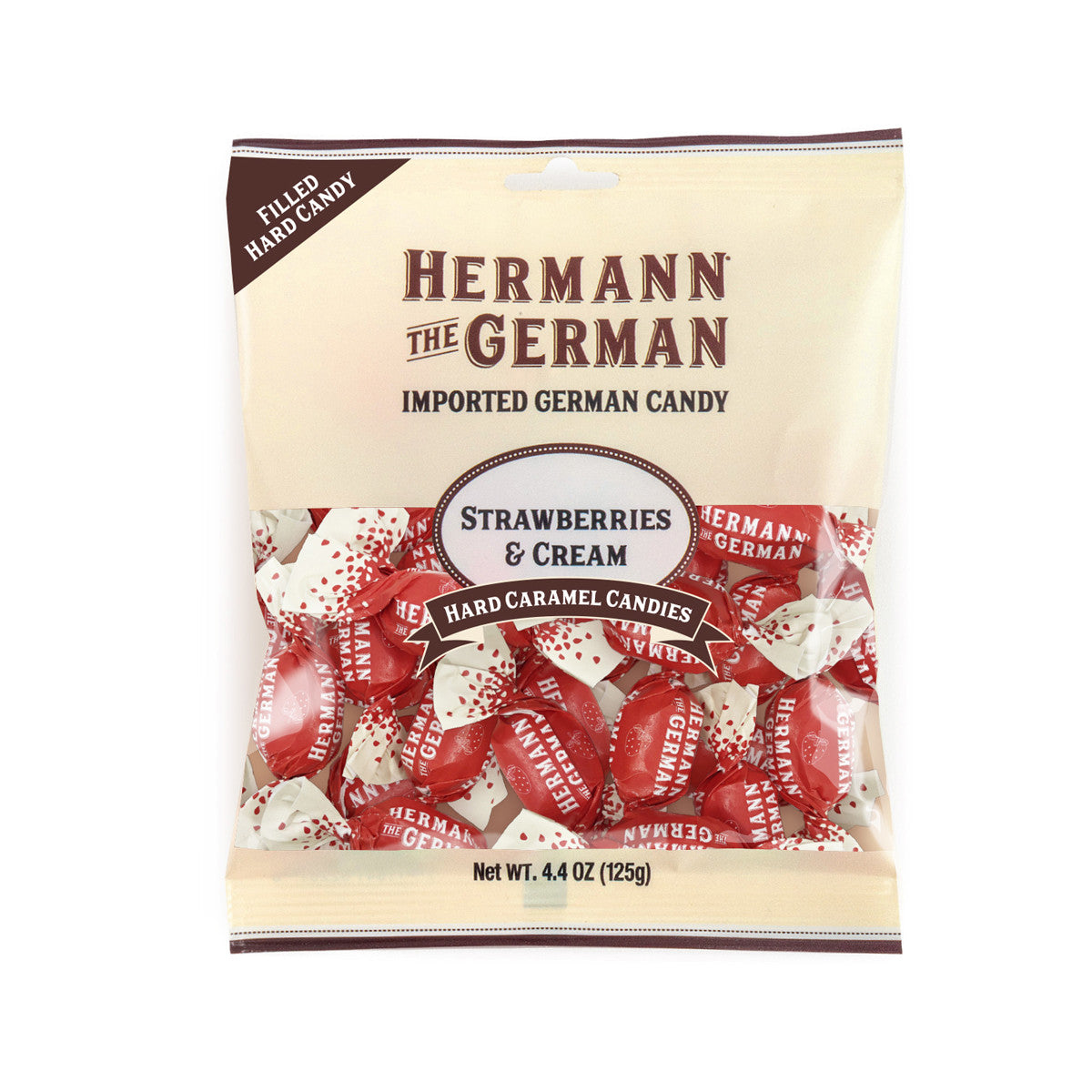 Hermann the German Strawberries & Cream Hard Candies
Bavarian hard candies with natural extracts and flavorings have a long lasting tradition.  Latest to our popular Hermann the German offerings are these creamy strawberry candies in an old-fashioned barrel shape.
Whole milk(43%), glucose syrup, sugar, strawberry pulp(6%), apple pulp, cream, raspberry pulp, coconut fat, thickening agent pectins, acidulant citric acid, sodium bicarbonate, salt, flavours.

4.4 oz.

Made in Germany.