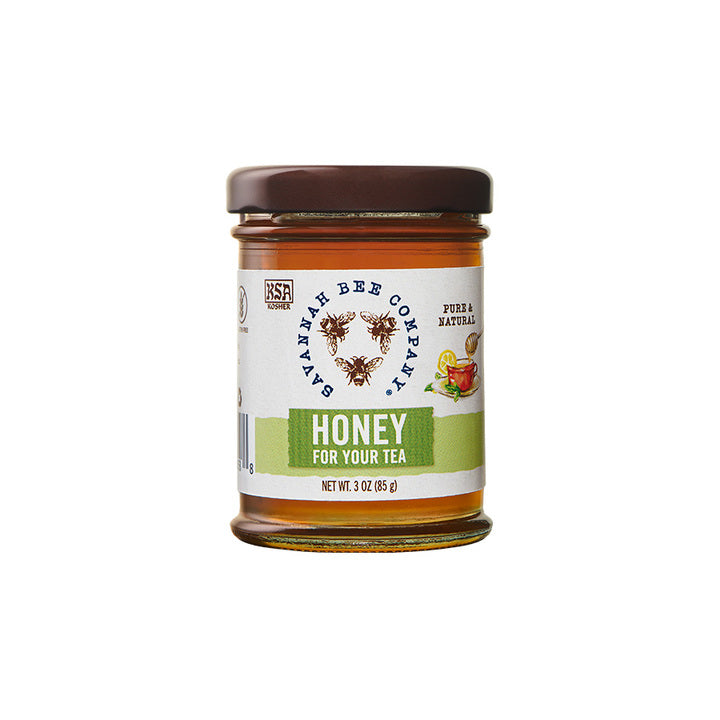 Versatile enough for spicy Chai, aromatic Green Earl Grey, or a bold mug of Irish Breakfast, Savannah Bee Company's Tea Honey is also a surprising twist in lemonade or minty mojitos. It's 100% pure varietal honey carefully chosen to be the perfect sweetener in fine tea without overwhelming the delicate flavors and fragrances.
The Savannah Bee Company has a well-earned reputation as purveyor of some of the world's finest single origin and blended honies.  They are also ardent educators and supporters of honeybee conservation.  Their 12 oz. honey "towers" are perfect for gifting, and can be paired with the custom honey pump for dripless, sticky-less honey service.
Glass bottle.
KSA kosher certified.