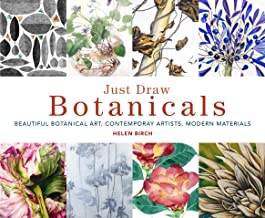 Whether you are an artist looking for fresh ideas for creating botanical art or simply enjoy looking at nature-inspired images, this portable volume is a rich resource.
Petite in size but packed with inspiration, Just Draw Botanicals presents 90 beautiful, contemporary botanical artworks in a range of media and styles.

Each spread includes a stunning work of art paired with a discussion of the artist's approach to creating it, including the techniques employed. At the bottom of the page, find tips on the tools, materials and methods used to make the piece.

+
207  pages