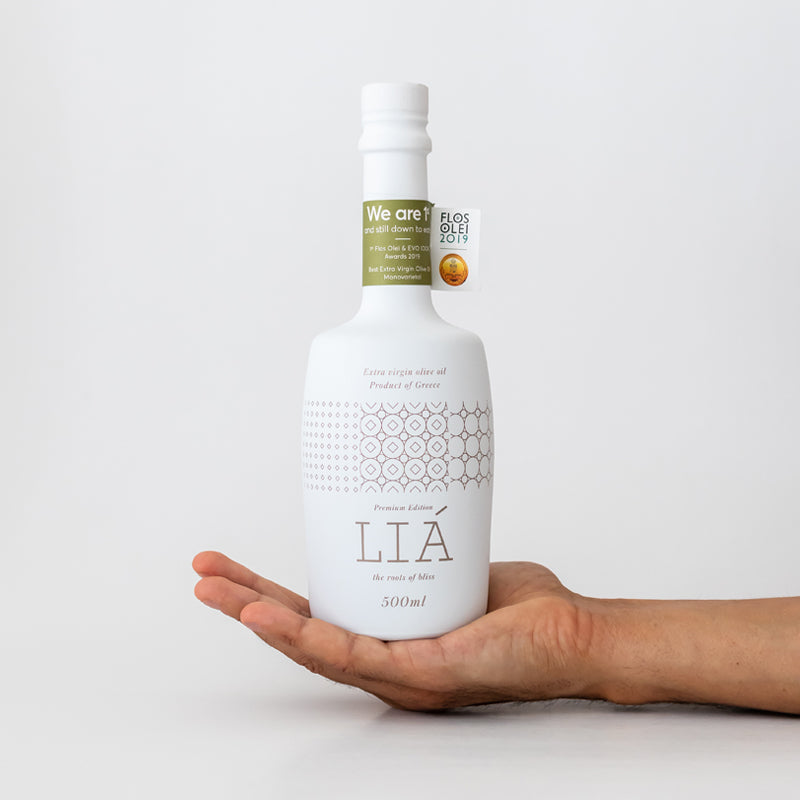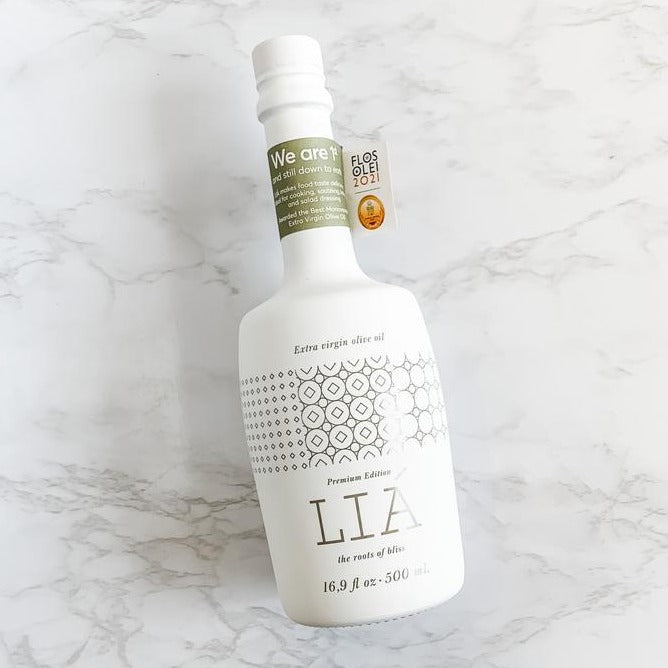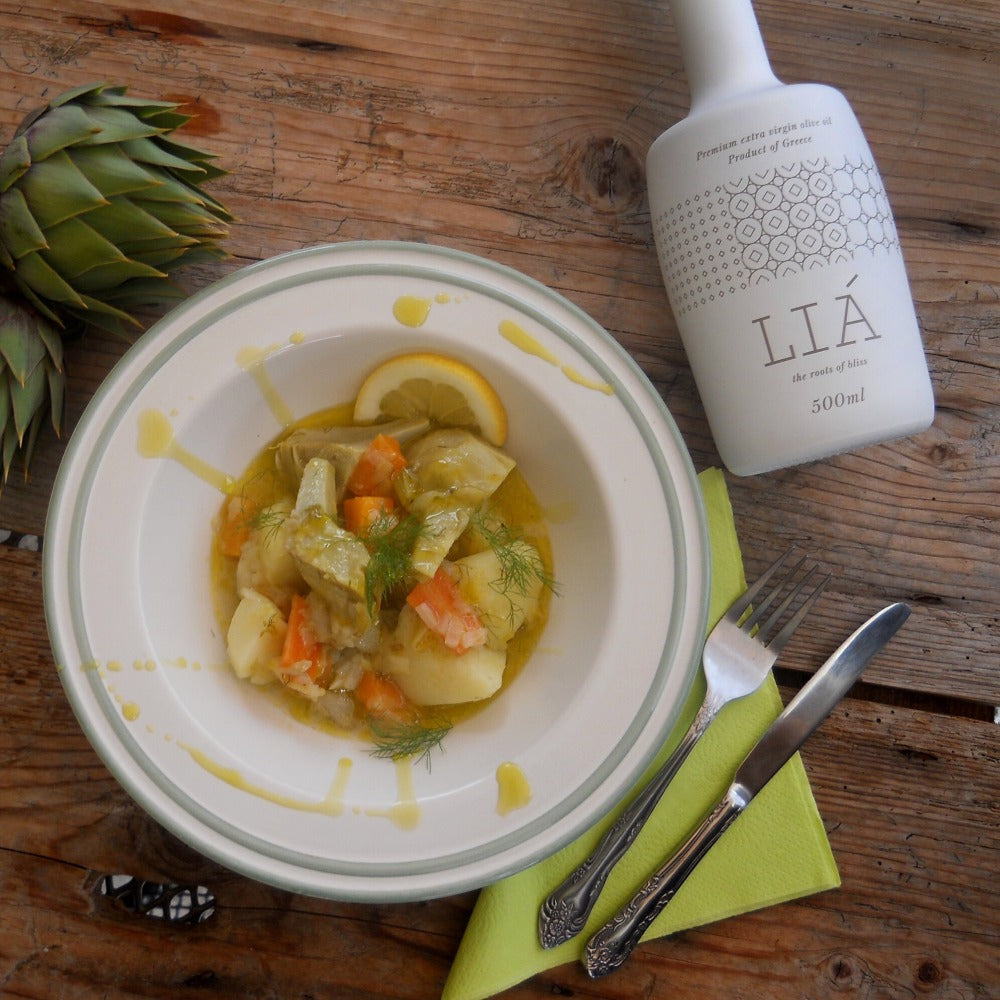 LIÁ Extra Virgin Olive Oil
At LIÁ, they still pick olives by hand, seeing that neither the fruit nor the tree is damaged. They use only linen sacks and take the fruit to the oil press the very same day of its harvest, then exclusively use cold extraction so that the natural taste and flavour of the fruit are transferred into the oil pulp. To properly finish off the process, the oil goes into a lovely opaque white bottle to keep it away from light and to preserve its quality.
From the roots of their ancient trees into your hands. 
+
An olive oil of exceptional quality whose special features comprise a combination of a fruity, pungent flavor and extremely low acidity.
16.9-oz bottle.
Made in Greece.